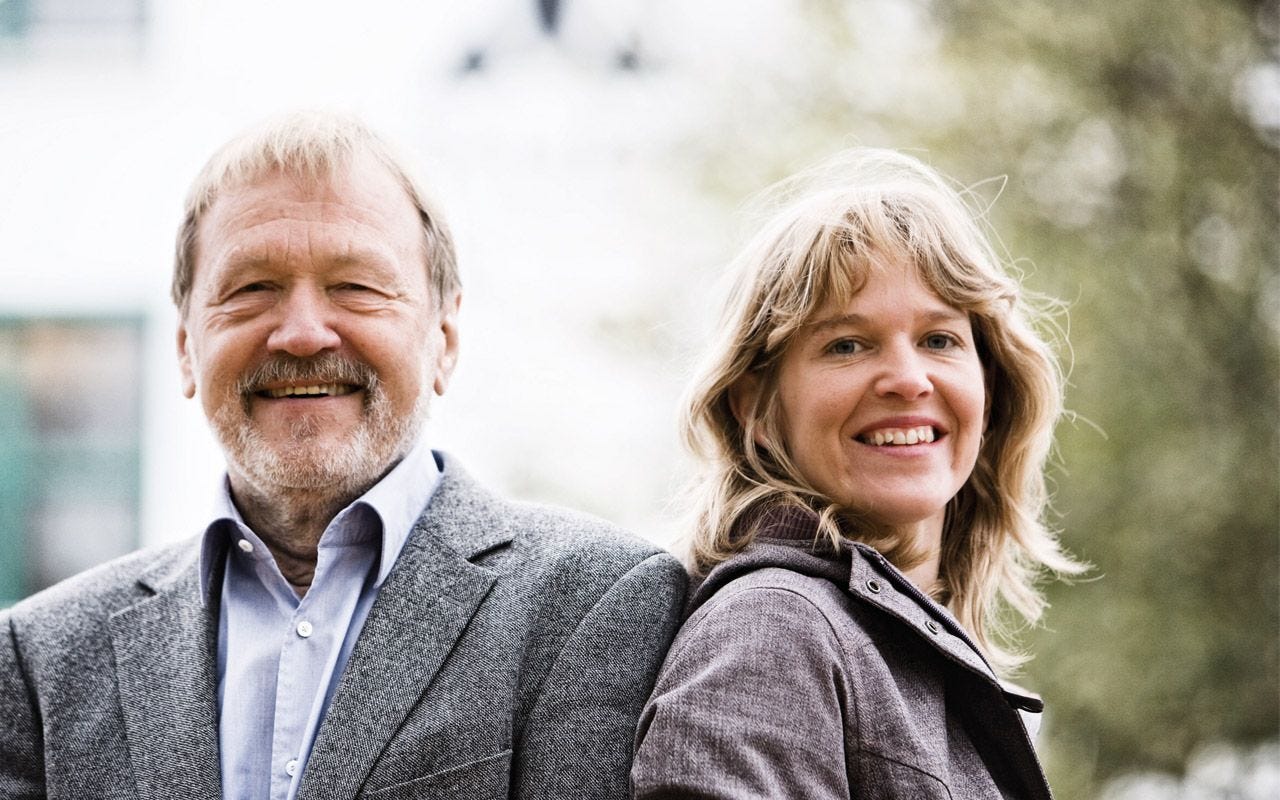 The VAUDE History
A great Passion's History
The best stories are those that tell of a great passion. As the history of VAUDE. It begins with the enthusiasm of Albrecht von Dewitz for mountain sports.
In the thin mountain air of the Alps, it matures in 1974, a daring idea - he makes his hobby into a profession and founded the company VAUDE naming it after his initials, v. D. (pronounced [fau'de]). The one-man company becomes one of Europe's leading mountain sports brands.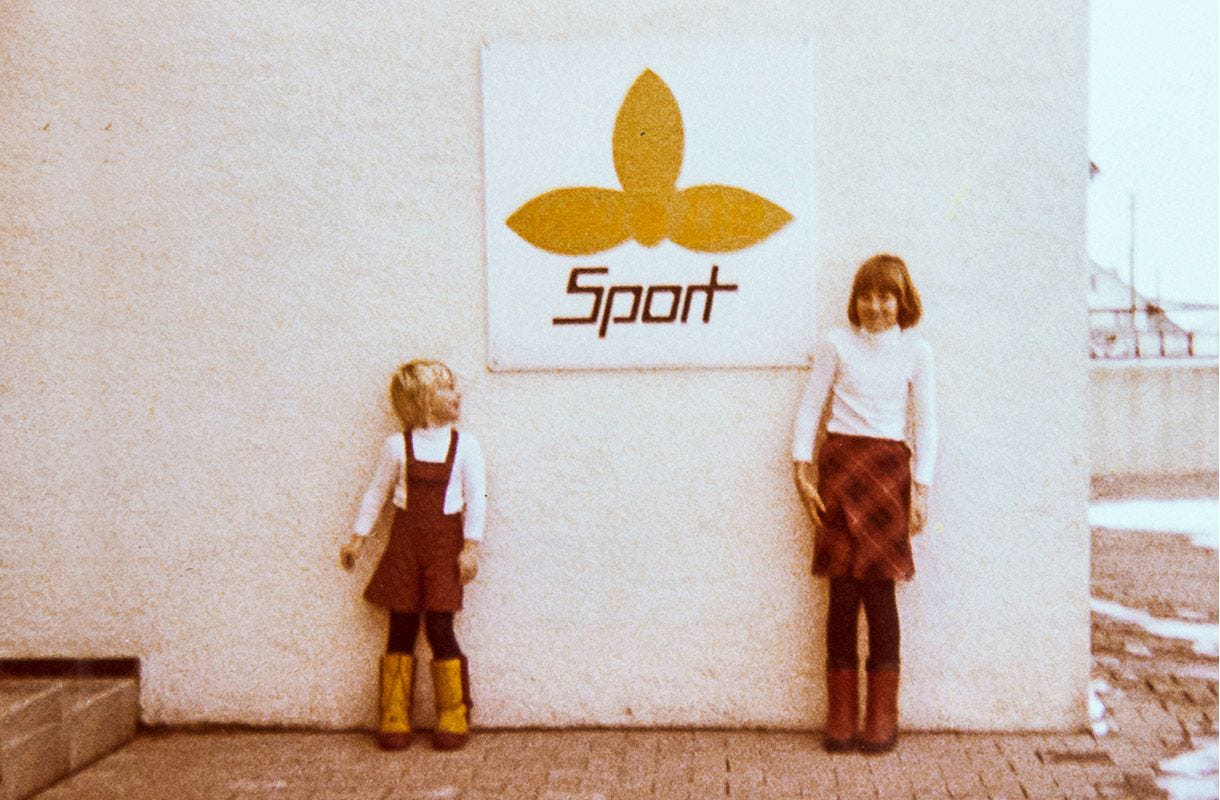 Company founded by Albrecht von Dewitz
Albrecht von Dewitz founds the company VAUDE, which sells mountain sports equipment and produces its own backpacks.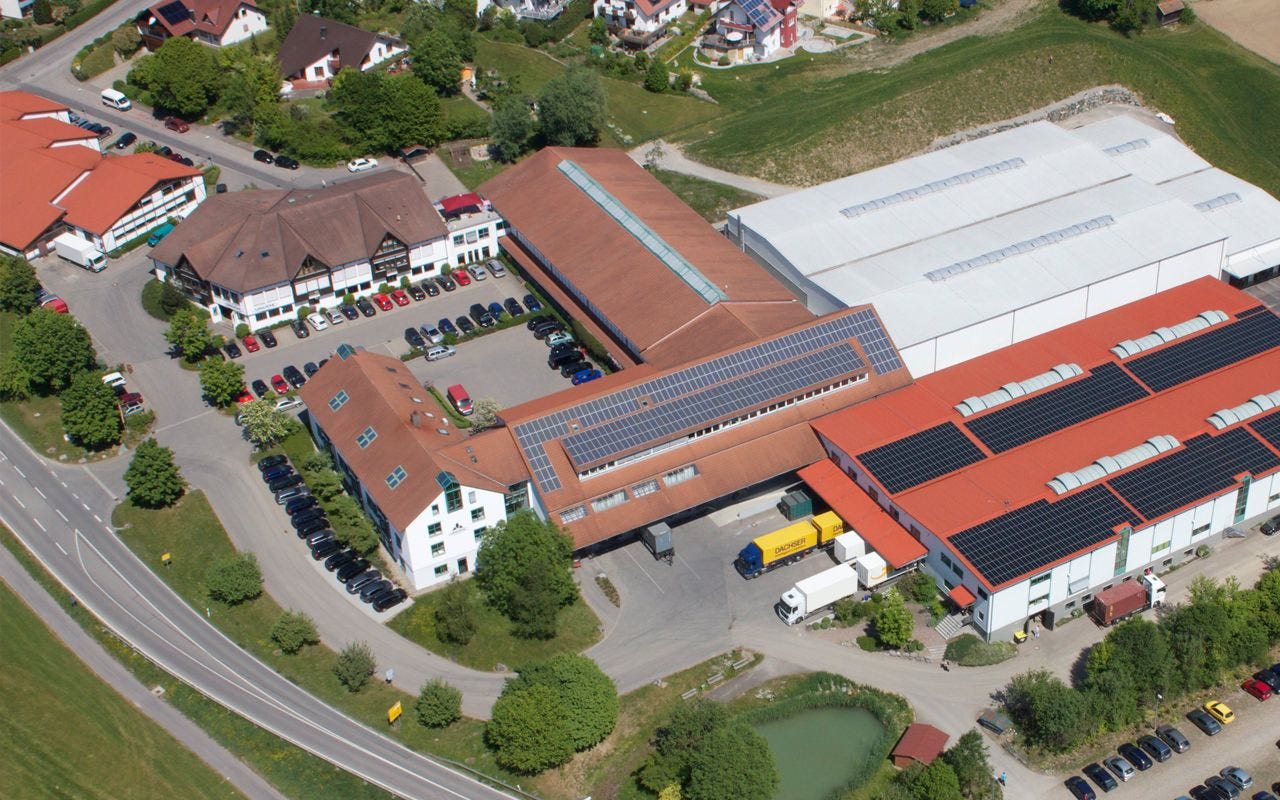 New headquarter in Obereisenbach near Tettnang, Germany
VAUDE moves the company headquarters to Obereisenbach in Southern Germany, dedicating its new building, which has since then been continuously expanded, adapting to the growing company.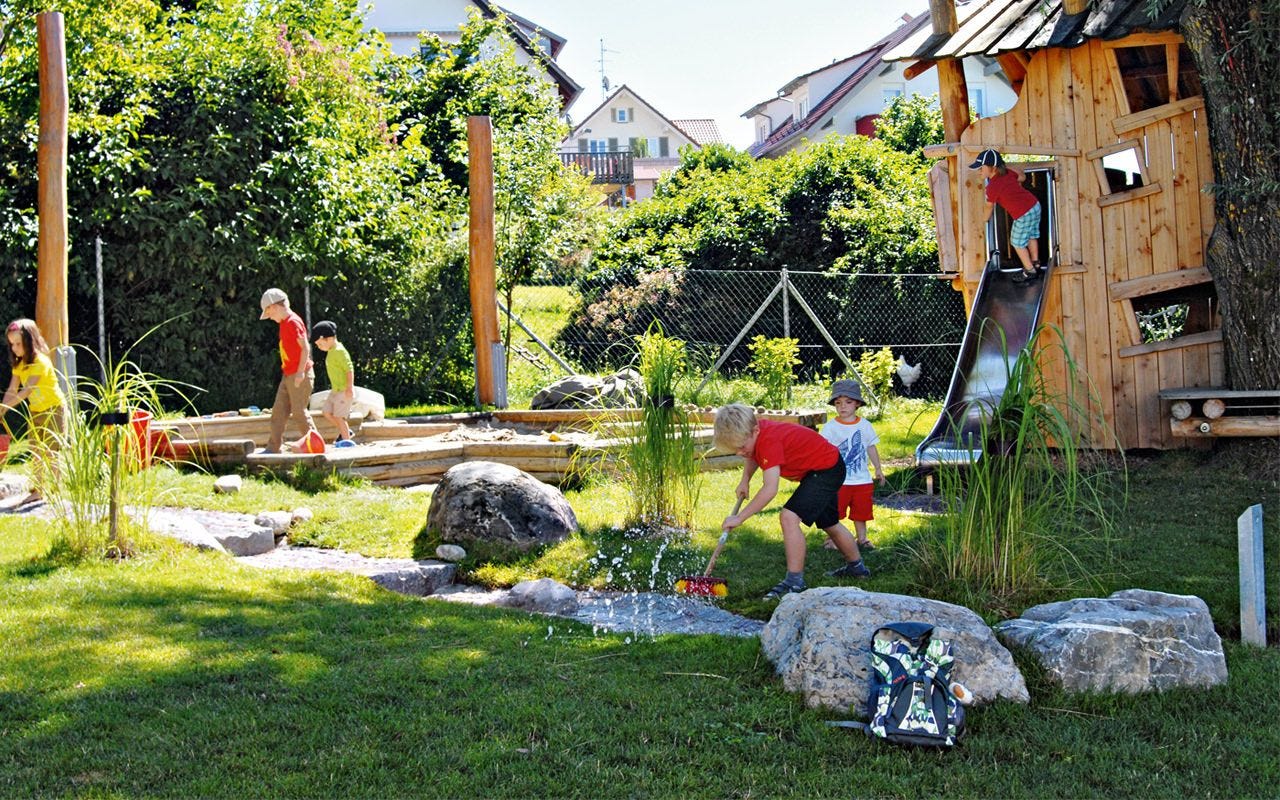 Opening of the company's own VAUDE children's house
Opening of the company's own VAUDE Kinderhaus, which supports employees in balancing work and family life.
Watch Kinderhaus-Website here (in german).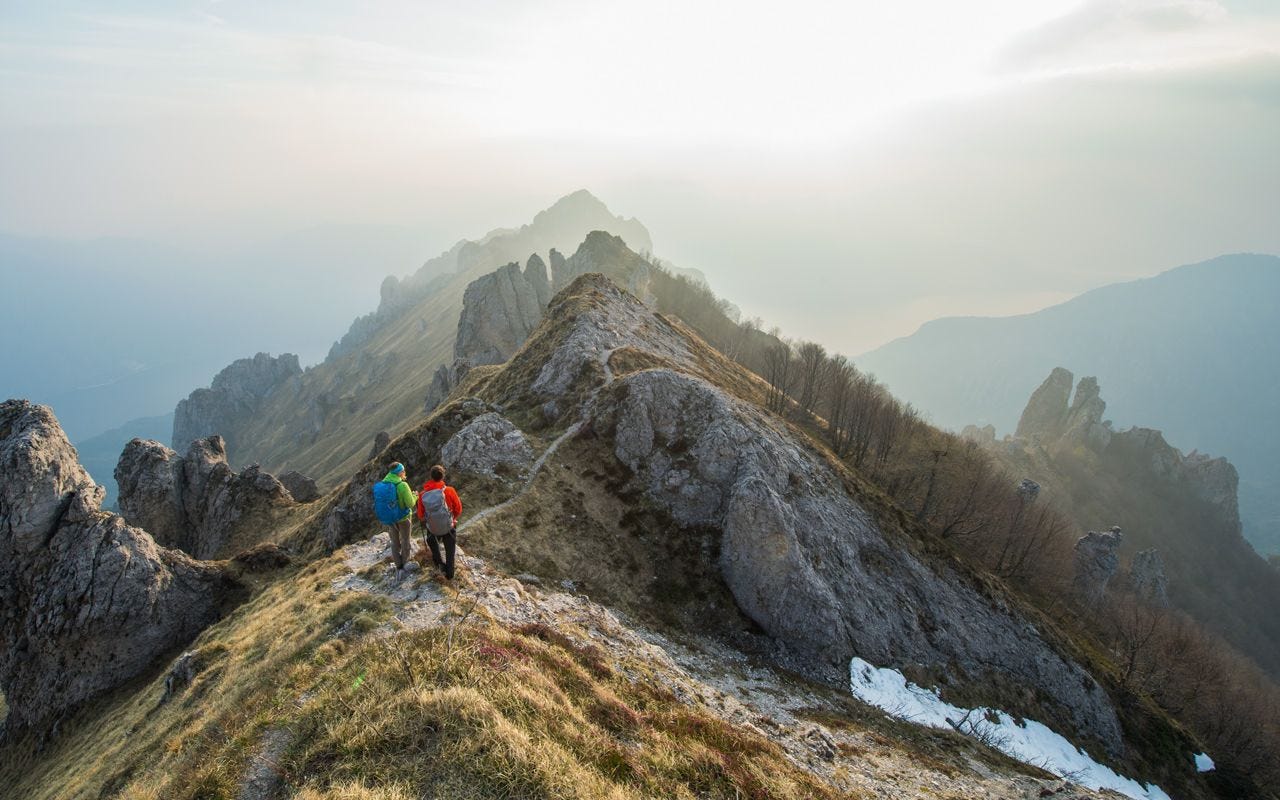 Partnership and sponsoring of the German Alpine Club
VAUDE becomes an official partner of the German Alpine Association (DAV).
Antje von Dewitz takes over Company Management
Albrecht von Dewitz' daughter Antje von Dewitz takes over Company Management at VAUDE.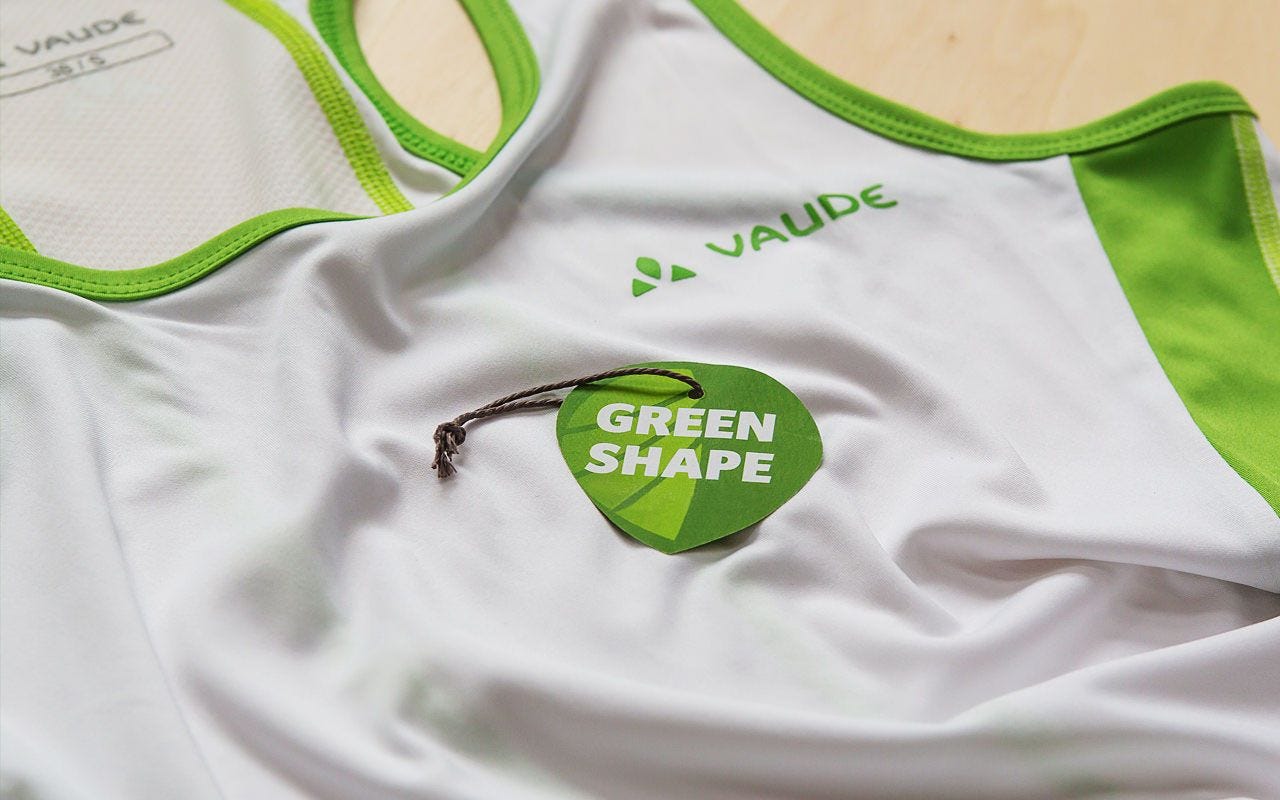 Introduction of Green Shape
Green Shape is your VAUDE guarantee for environmentally-friendly products – made from sustainable materials and resource-conserving manufacturing. Read more here klimaneutralen Firma VAUDE.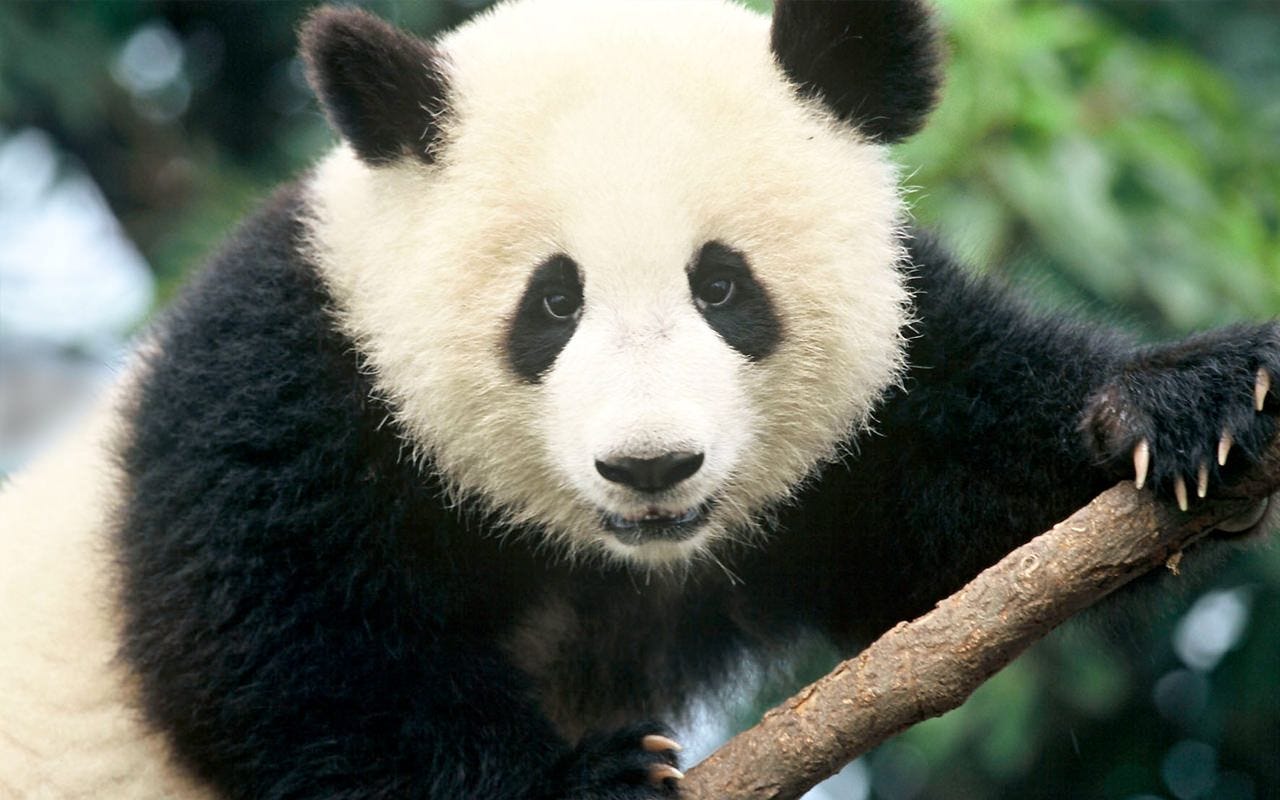 Cooperation with WWF Germany
The WWF Germany and VAUDE seal a wide-ranging cooperation in environmental protection.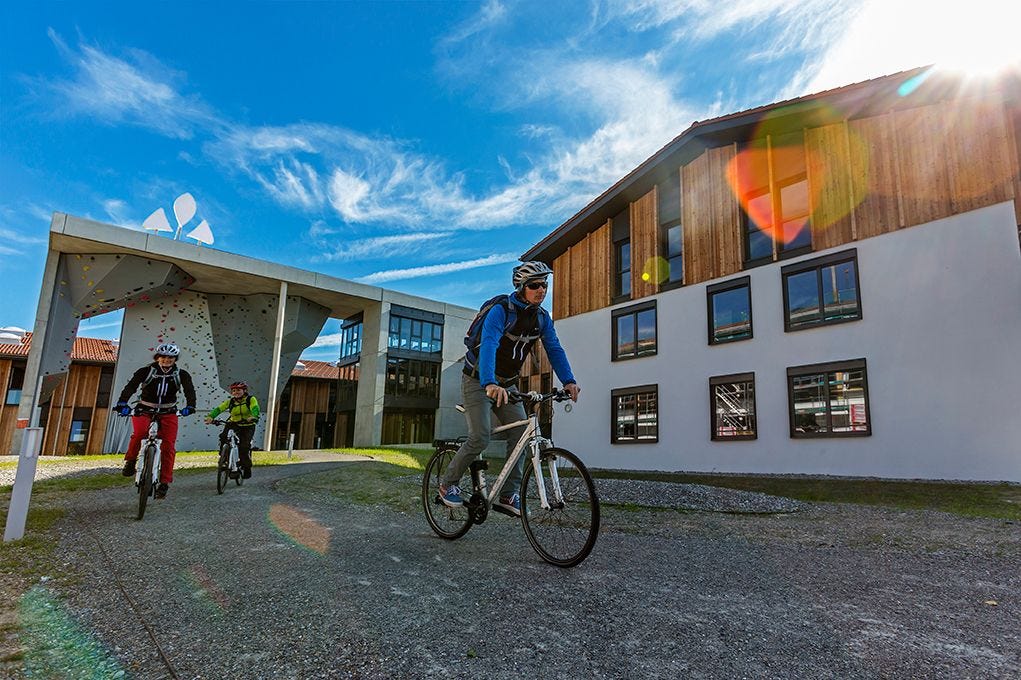 VAUDE headquarters is climate-neutral
The VAUDE company headquarters and all products manufactured there are climate neutral. Read more about the Climate neutral company VAUDE.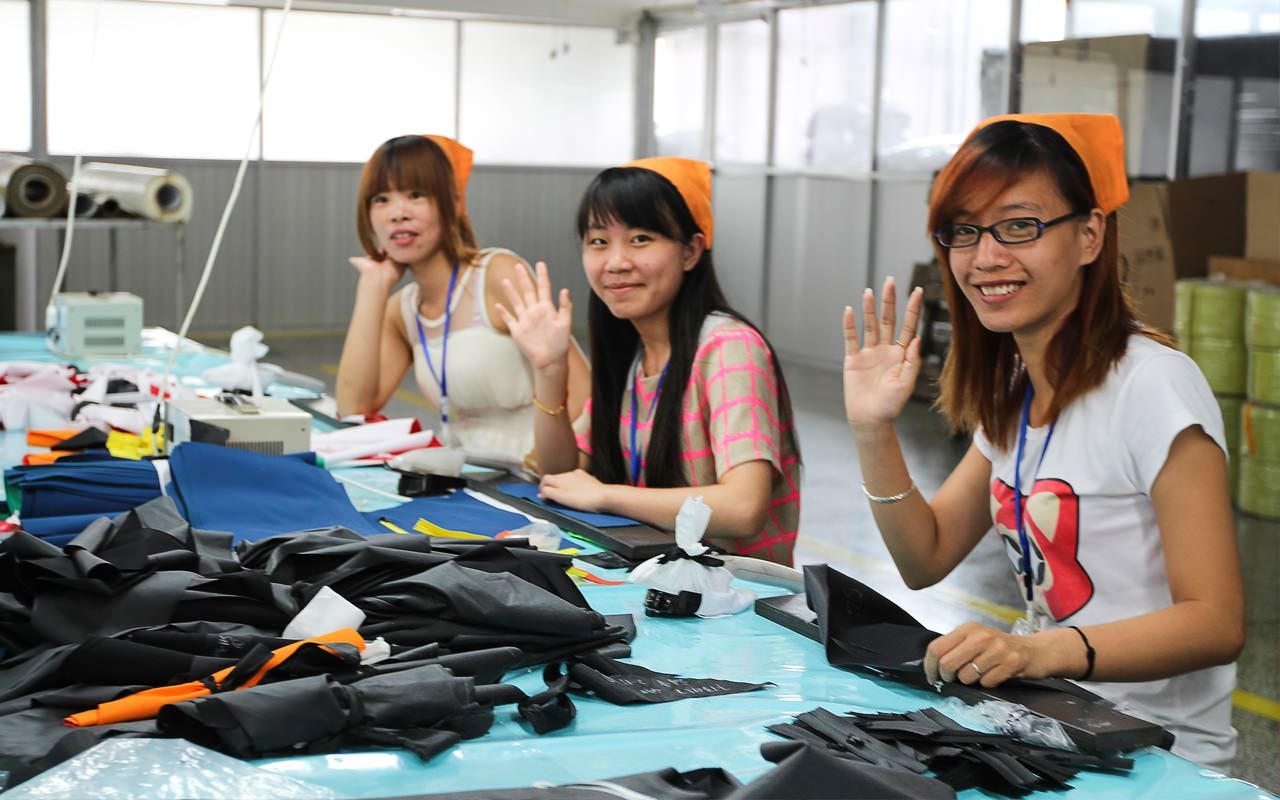 Leader status at the Fair Wear Foundation (FWF)
In 2015, VAUDE reached the highest possible performance category as "Leader". This status is attained when companies have at least 90% of their total production manufactured in facilities that are monitored in accordance with FWF requirements.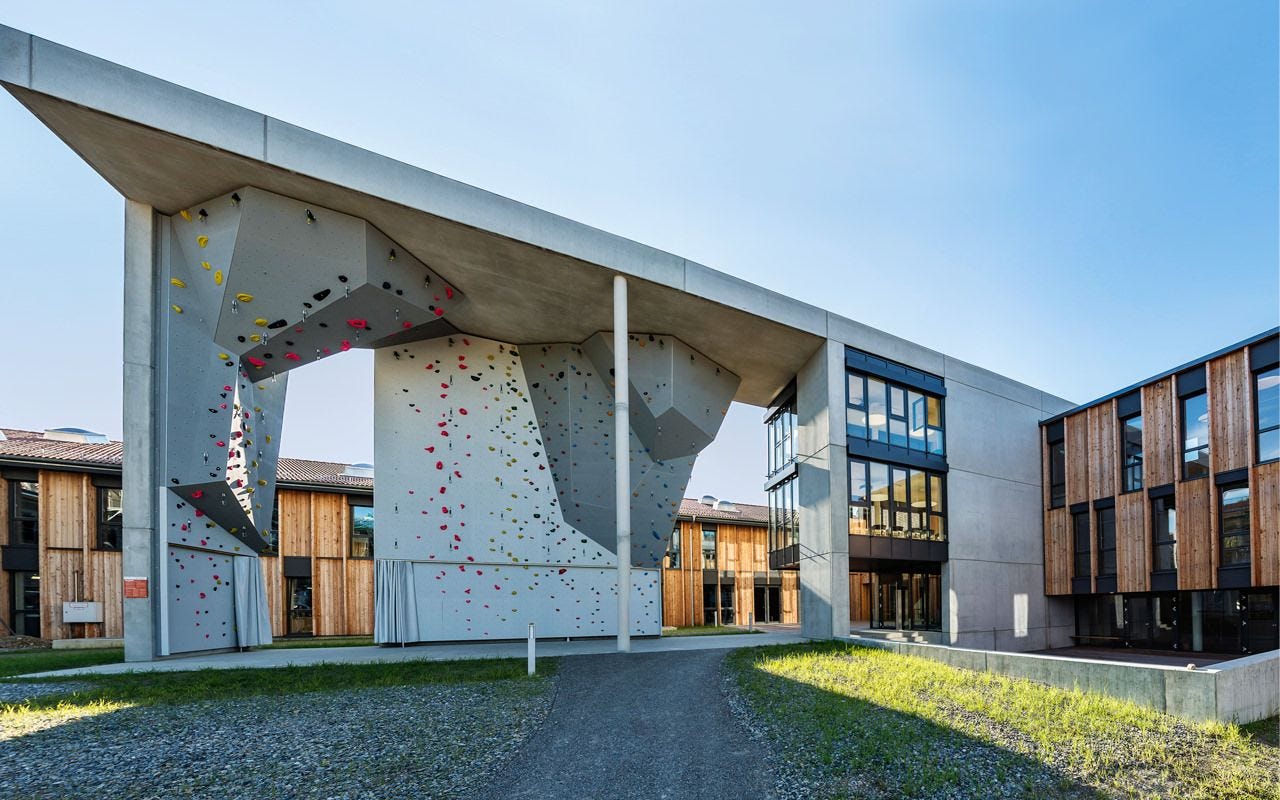 Remodeling company building
Inauguration of the sustainably renovated company building.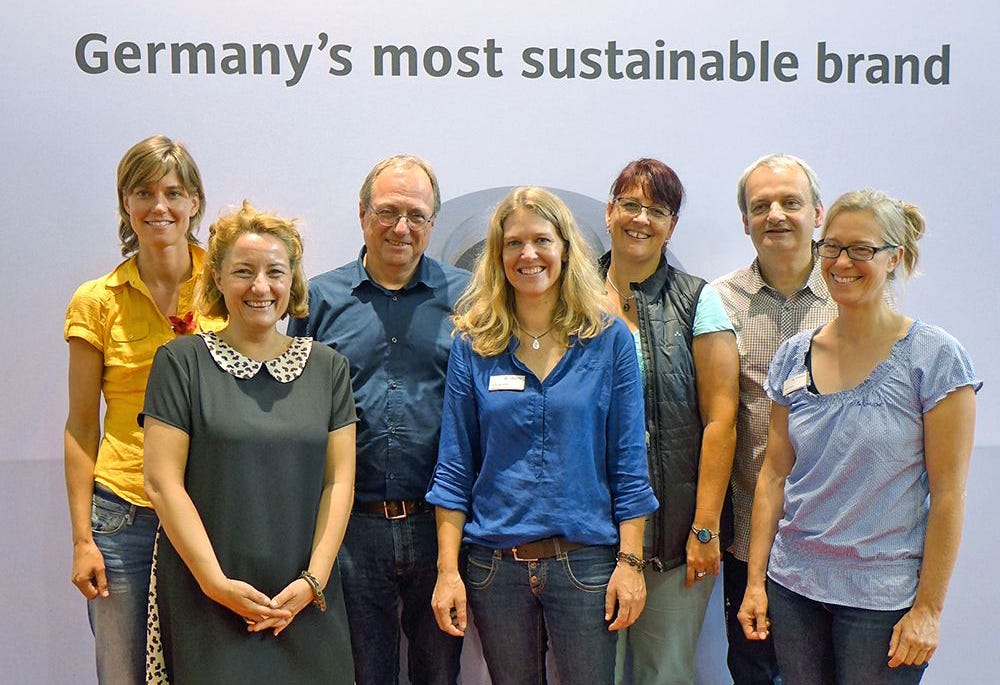 VAUDE signs the Greenpeace Detox Commitment
VAUDE signs the Greenpeace Detox Commitment agreeing to eliminate all harmful substances from the entire supply chain and manufacture its entire collection completely PFC-free (without fluorocarbons) by 2020 at the latest.
Made in Germany
The newly built VAUDE Manufaktur production facility at the company headquarters in Tettnang begins operation, helping VAUDE to expand its Made in Germany production which includes high quality panniers and bags. Production in this facility is 100% climate neutral as well as EMAS and bluesign certified. Discover Made in Germany bags and packs.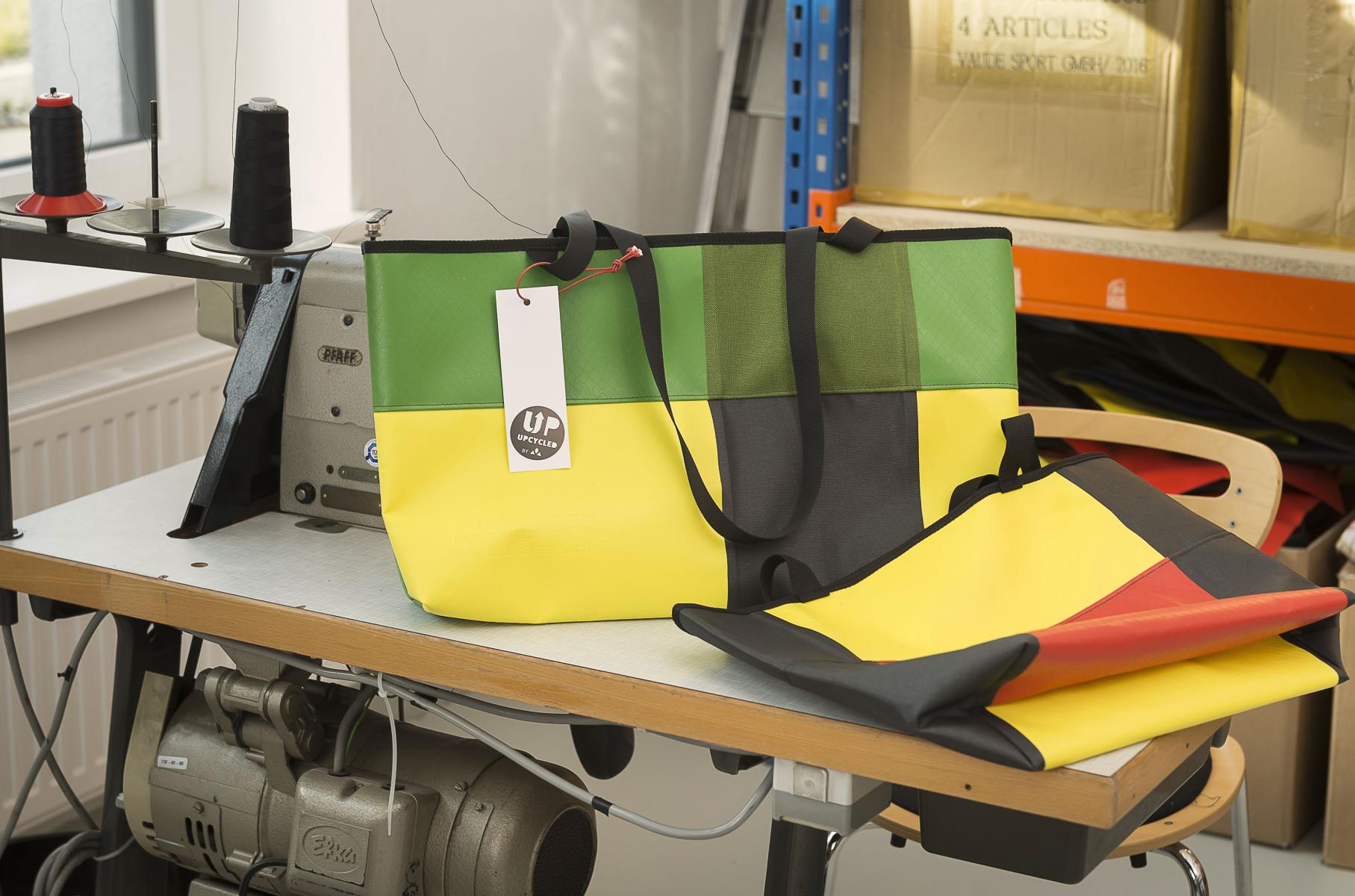 VAUDE founds an Upcycling Workshop
New products are made out of material remnants from the VAUDE Manufaktur by refugees who are permanent employees – a successful project for integration and sustainability.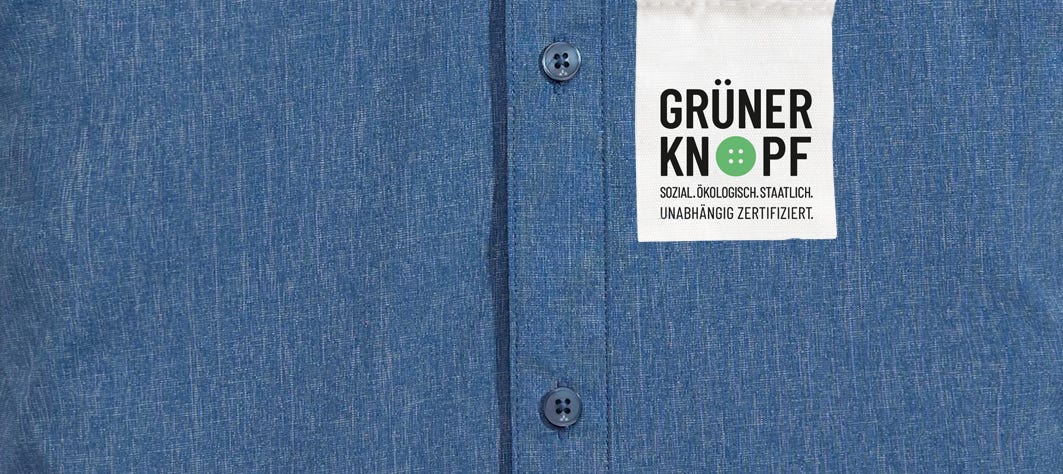 The "Green Button" is introduced
The Grüner Knopf (Green Button), the first state seal for socially and ecologically produced textiles, is introduced. VAUDE is the only outdoor company to receive the Grüner Knopf for a large part of its product range. The strict criteria of the company's own label "Green Shape"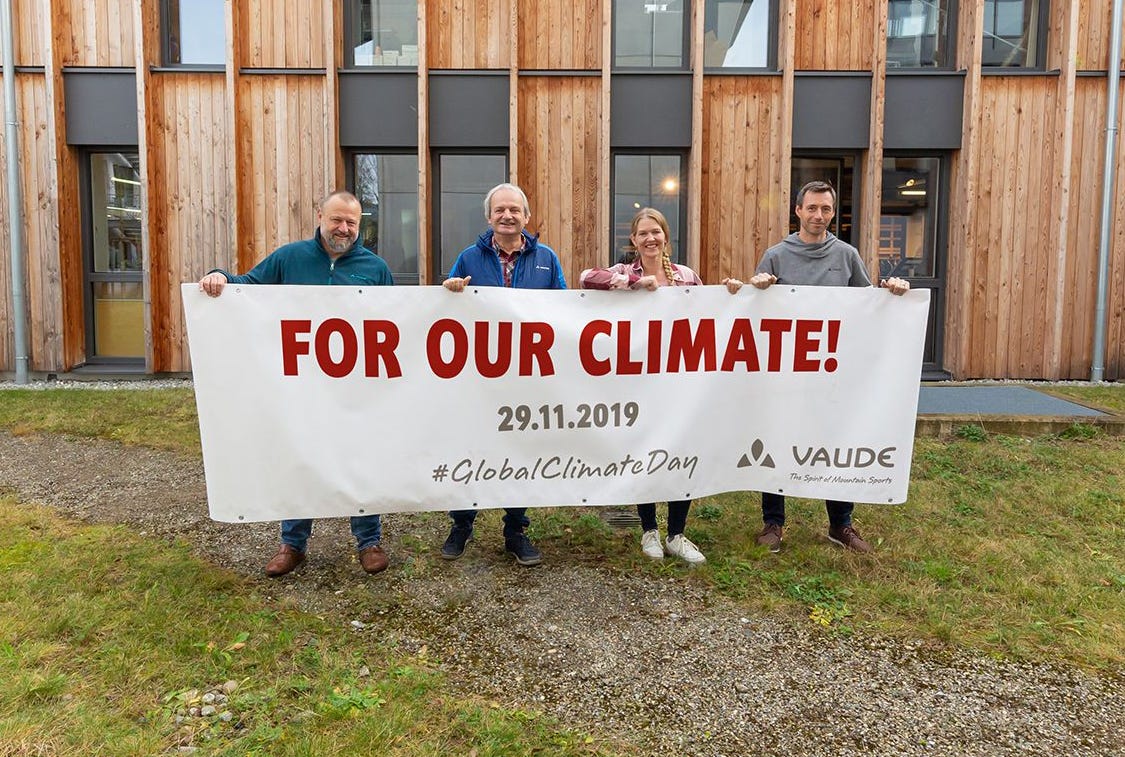 For our climate: Science Based Targets
VAUDE has set itself ambitious, science-based targets for the future climate-neutral production of all its products worldwide. VAUDE intends to use these do its part toward limiting global warming to a maximum of 1.5 degrees in accordance with the goals of the Paris Climate Agreement. Read more about the Climate neutral company VAUDE.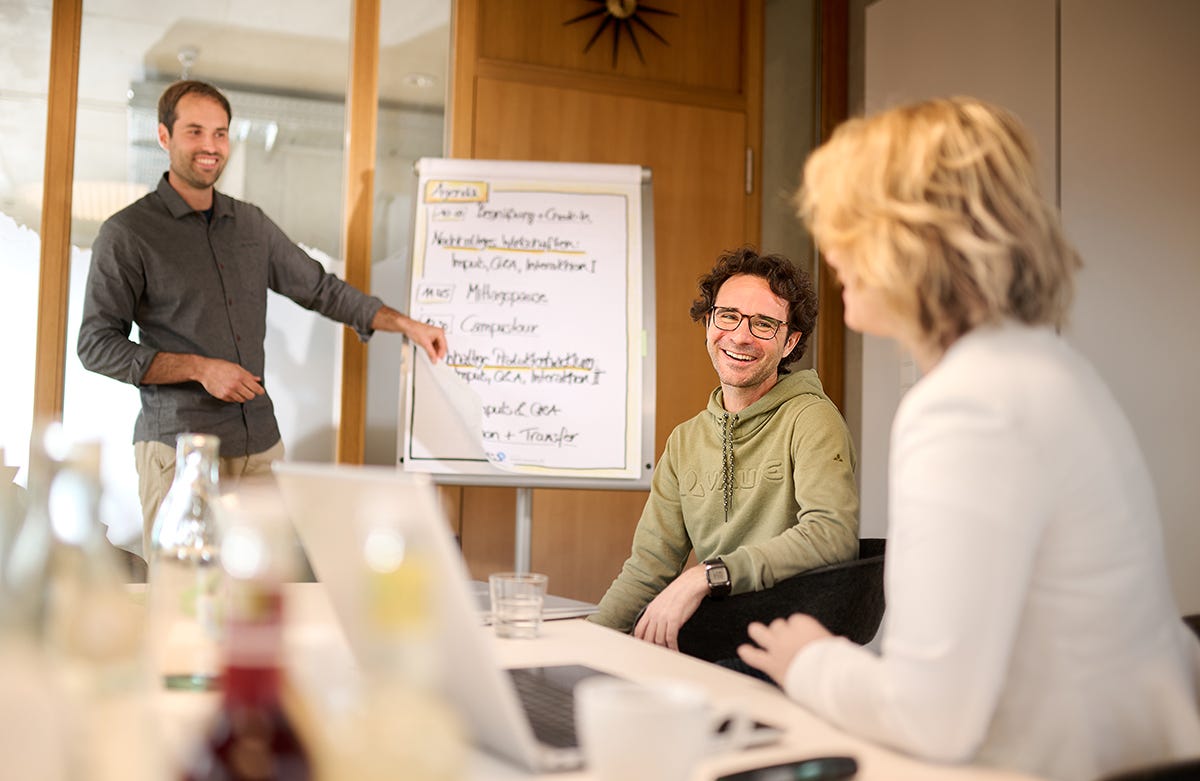 Founding of the VAUDE Academy
Founding of the VAUDE Academy for Sustainable Business, which supports other companies with sound expertise in making their organizations sustainable and fit for the future.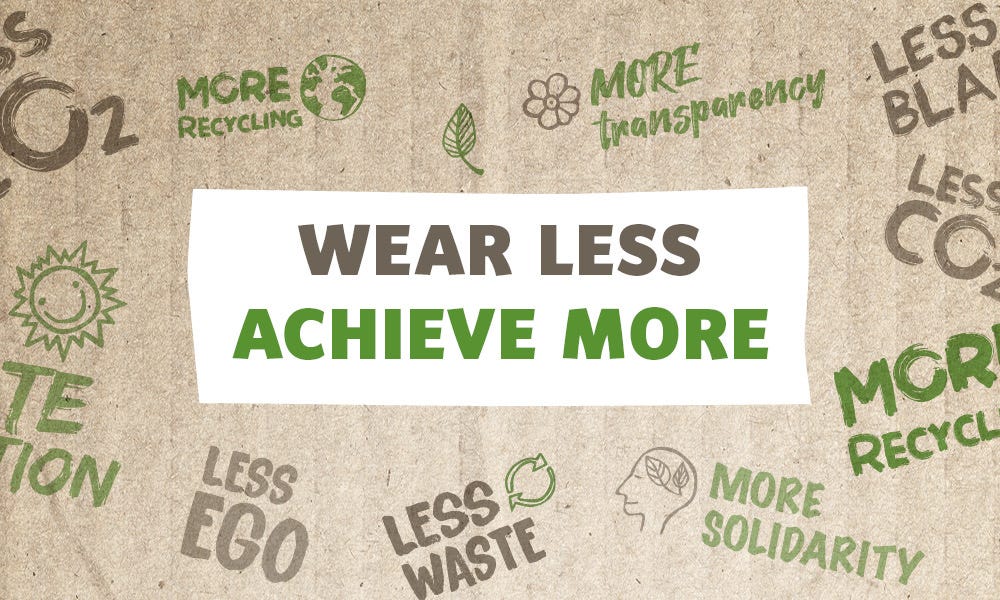 VAUDE and all VAUDE products are climate-neutral
The emissions arising from mobility, materials, manufacturing, and shipping are analyzed and systematically reduced. Emissions that are currently unavoidable are fully offset through the independent non-profit organization myclimate. Read more about our Climate neutral company VAUDE.