The story
In the spring of 1940, my grandmother is 26. She leaves her home and elementary school teacher position in Verneuil-sur-Avre in Normandy to flee occupied France by the Nazis. She uses her bike to travel across the country to meet with her son and parents in law in the south of France. Around that time, millions of people were fleeing the Northern part of Europe to the South. She leaves with a friend who has a tent and with whom she undertakes the journey.
Sadly I do not have a lot of details about my grandmother's trip. I don't know what route she took or even how long it took her. I did find a drawing of the bike my grand-mother used she drew back in 1942. I also have an anecdote: one night after a long day of riding her friend and she were trying to find a flat spot for their tent to spend the night. In the morning they found themselves at the end of an airfield where German planes were taking off. I'll let you imagine how fast they packed up their equipment and left.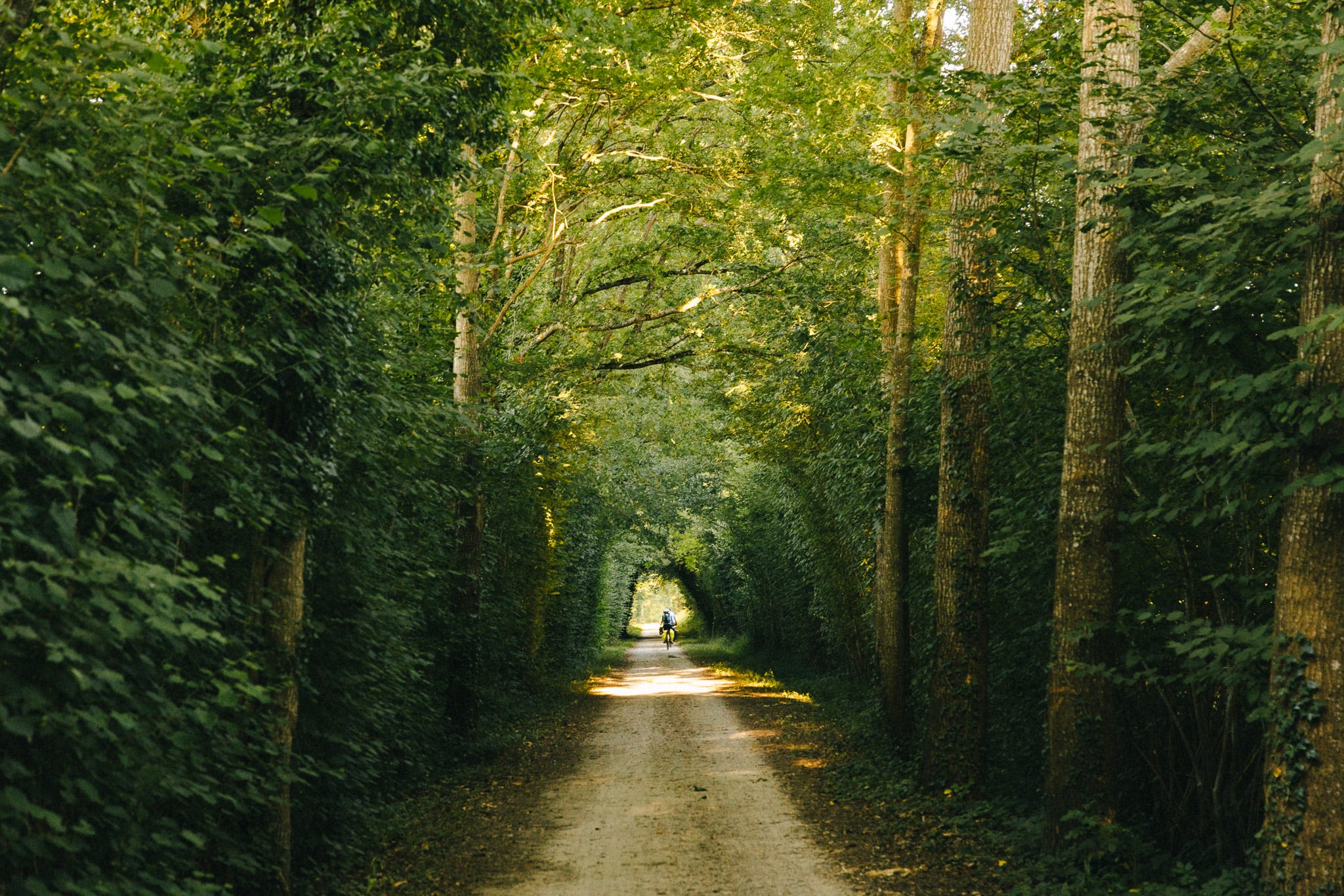 The ride
This summer, my 13-year-old daughter Lila and I decided to follow my grandmother's footsteps and experience the journey that took her across France back in 1940. From the occupied zone to the Free zone, from Verneuil-sur-Avre in Normandy to the finish line in Brive-la-Gaillarde in Nouvelle Aquitaine, Lila and I went on a 600 km journey. Our goal was to ride around 50 km a day for 11 days.
The preparation
I started putting together this project about a year ago. I did some research about the bike my grandmother used. It turned out to be most likely a Gazelle. A dutch brand that still exists today. Unfortunately they were not interested in the project, arguing that it was too political, especially on a presidential election year. To this day I am not quite sure what they meant… I did find another French brand to work with Hyboo. An electric assisted bike that is made of
bamboo.
Being mindful of the weight we only brought with us one change of clothes, a merino wool hoodie, a Vaude lightweight tent, a down blanket, some sandals and a few tools. One thing I'm so glad I had with me were solar panels to charge my phone on the go! The Vaude bike bags were big enough that we didn't need any other bags. Lila had the bright green lightweight ones and I had the Aqua Back Plus for extra storage for my photography equipment. Our bikes had a basket in front so the Aqua Box Light bike handlebar bag came in handy.
I put together the route in order to maximize the use of cycle paths, greenways and small roads. Lila and I went across 3 regions starting in Normandy, crossing Centre-Val-de-Loire to finish in Nouvelle-Aquitaine. France has a growing number of cycle paths that Lila and I were able to use for a good part of the trip. One for the path we used was part of the Euro Velo 3 which is a 5300 km long cycling route leading from Trondheim in Norway to Santiago de Compostela in Spain, taking you along some of Europe's most famous pilgrims routes.
Difficult first 3 days
My daughter and I loaded the bikes on the train in Paris on the 11th July 2022. After an hour train ride we arrived in Verneuil-sur-Avre around mid-day.
Because of the late departure from Paris, we ended up starting to pedal at the hottest time of the day around 2pm. After a few hours of riding in that heat we both drained our water reservoirs. Fortunately we were able to ask villagers for water along the way. Cemeteries were also a good spot to refill water and cool down.
For our first night, I had organized to stay at Stéphanie's beautiful country house, a woman I met on Instagram a few weeks earlier. She opened her house to us, made dinner, let us shower, lend some tools to fix the bikes and even make a load of laundry!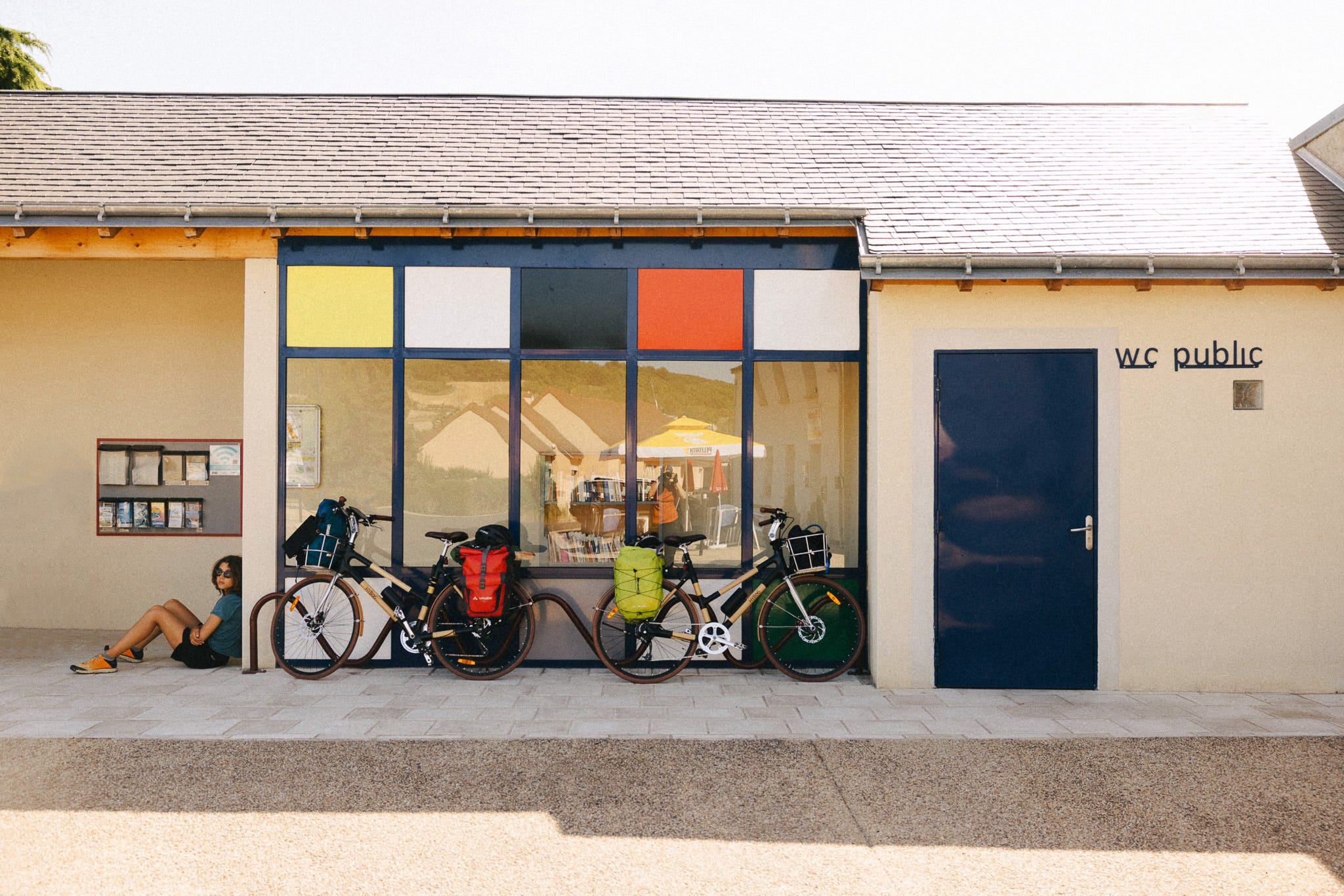 The first few days in Normandy surprised us by how dry the landscapes were and how empty of life the small villages were. All the small shops and cafés were either closed down or for sale. That alone complicated my initial plan to buy food along the way or eat at small restaurants. I had to plan ahead where to stop for groceries in order to have enough food to sustain us the following 24 hours.
During those first few days we also had to endure technical difficulties with our bikes and had to stop frequently to adjust, fix, and fine-tune them.
Change of rythm
After 3 days of suffering on our bikes, quitting did cross my mind. The weather forecast services announced a massive heat wave over France. The following week forecasted a peak at 41C. I realized that if we wanted to succeed we would have to change our schedule and start biking no later than 7am - and be done by 1pm.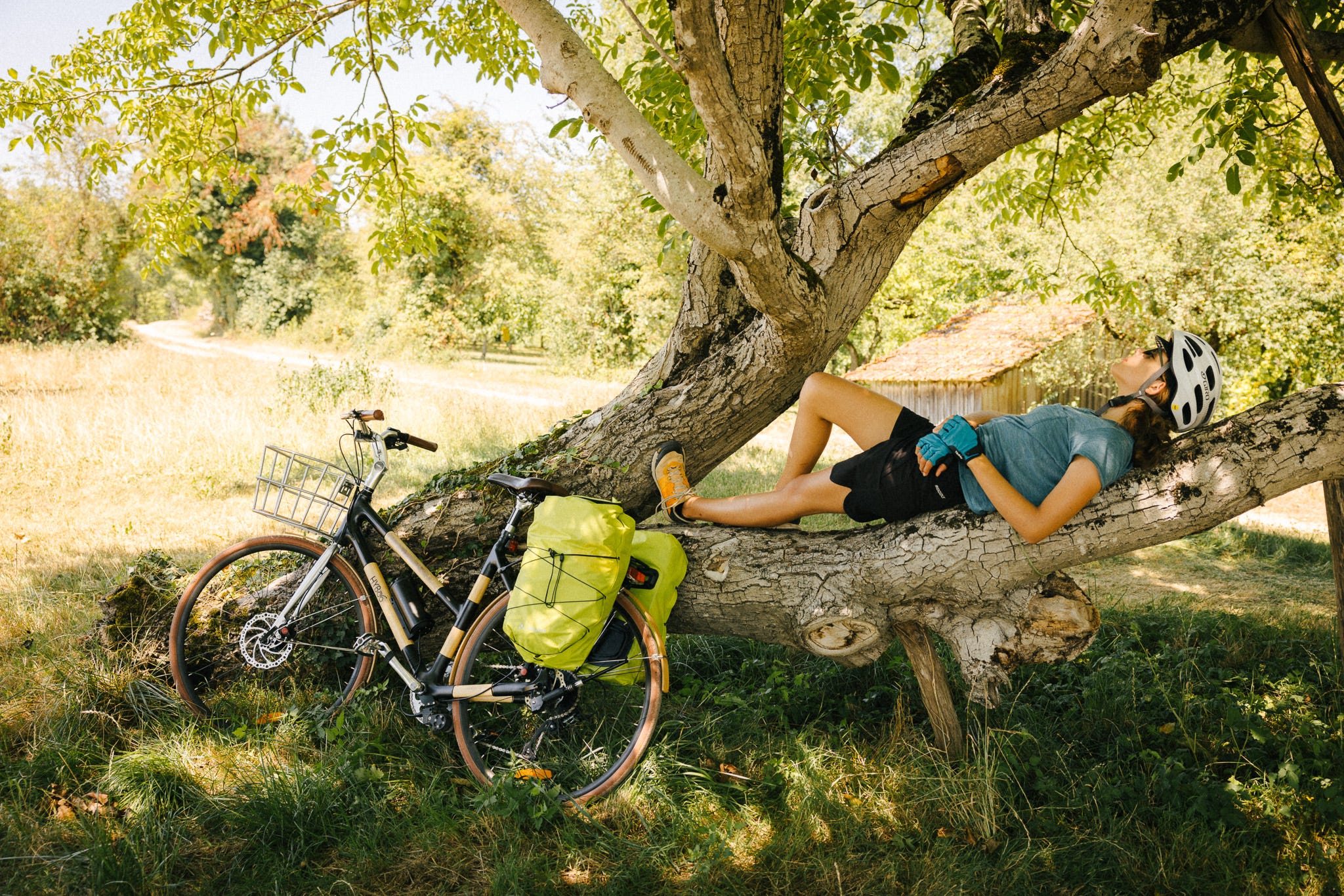 We would wake up at 6am, pack and eat a quick breakfast. We would bike for 2-3 hours then eat a 2nd breakfast at a café. We would then bike as fast as possible to reach our destination with a few breaks here and there. The afternoon would be for laundry (we only had one pair of shorts and one t-shirt), planning the next day, grocery shopping when possible, a swim and a shower, dinner and then off to bed! The early wake up allowed us not only to bike in much cooler temperatures, but also to admire the beautiful morning lights. These few hours of the days remains my best memories of the trip. The air was light, the light beautiful, the spirits were high and the smells were amazing!
People
Despite the reputation of the French people being arrogant, Lila and I were lucky to meet only friendly people along our way: people who offered water, camping owners, shop owners, cyclists we came across or random people we met along our path. We took time to chat, ask questions and tell our stories. We connected with many of them.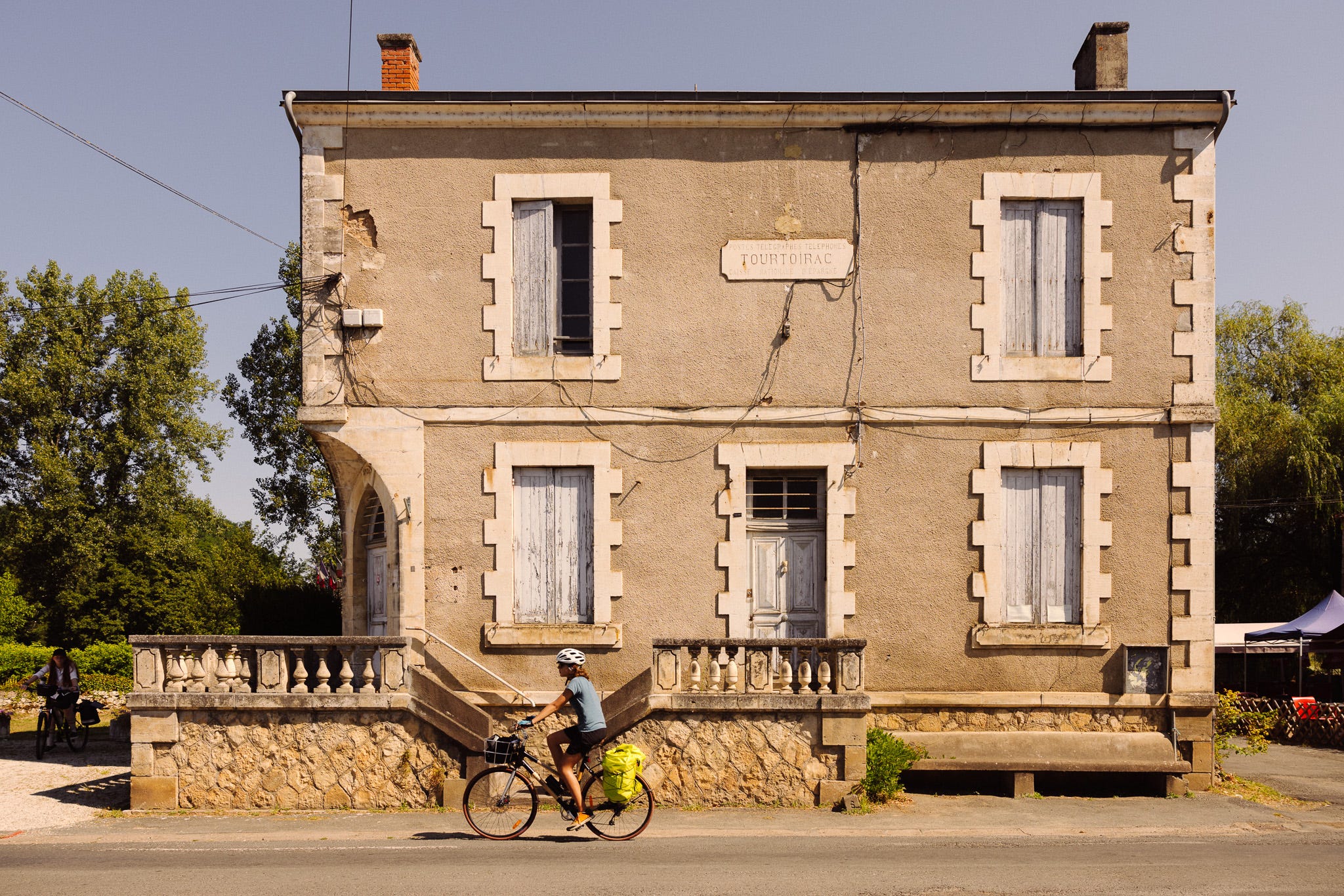 One day, Lila and I chatted with the hostel's owners we were staying at. They told us that as soon as they would retire they would undertake the exact same bike trip: their grandfather also biked 900 km across France in 1940 to escape occupation by the Nazis. Another camping owner told us that her dream was to go follow her grandfather's footsteps who ran a mission in China for the lepers.
Crossing the Loire river
On the 4th day Lila and I crossed the Loire river and we then knew we had the right rhythm to finish this adventure. I remember when planning this trip, the Loire river was one of those milestones I was looking forward to reach. I felt a big relief just seeing the beautiful river at sunrise. For the next 4 days we followed another river, the Vienne. With it came much less elevation.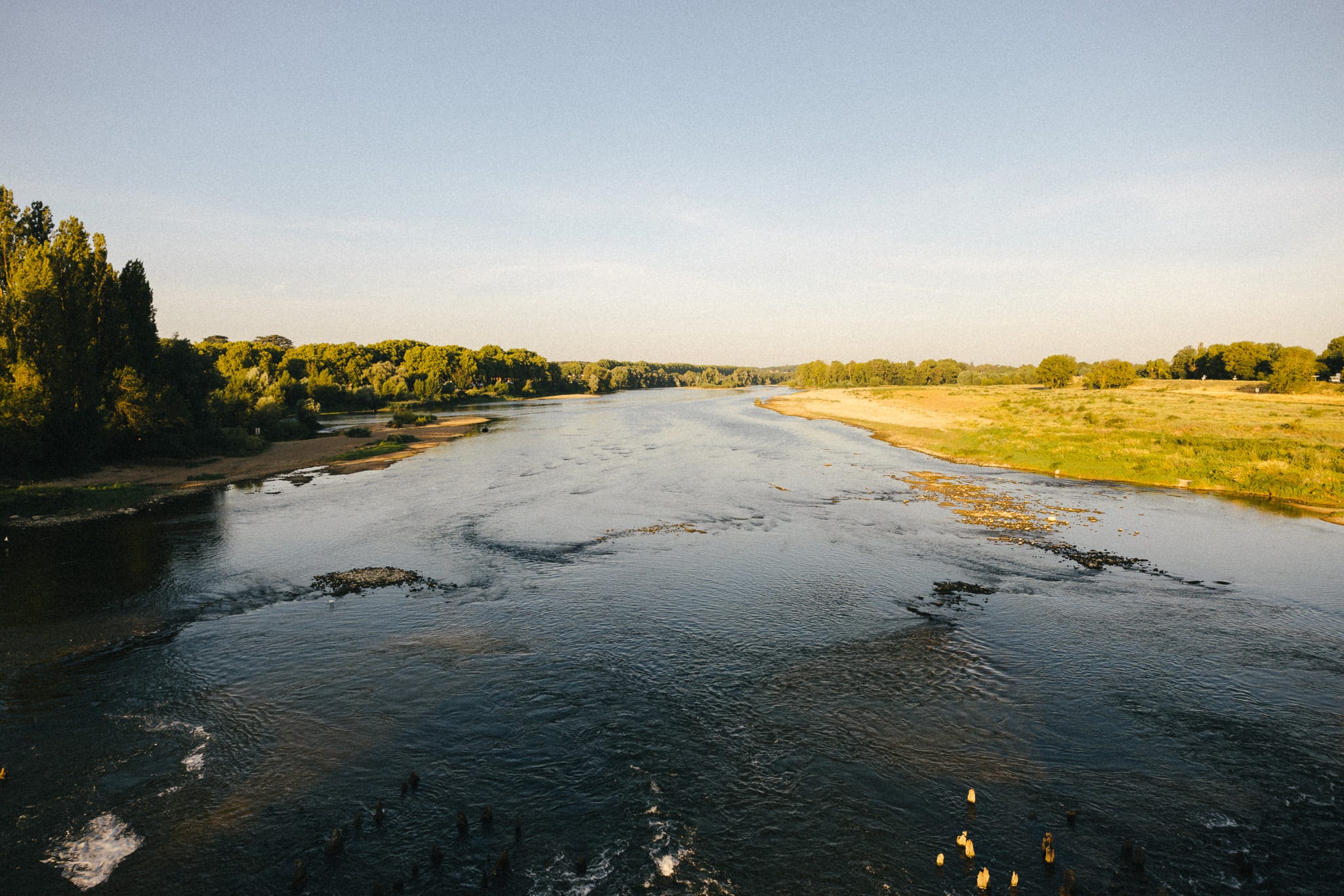 During this adventure we spent the rest of the nights in campgrounds - for the shower! - in our own tent. Indeed, on our 2nd day we slept in our tent in a field but Lila came up with a major allergic reaction (to grass?). So wild camping became a more risky option for the night.
Scorching temperatures & wild fires
France in July is usually hot but this summer turned out to be one of the hottest and driest recorded so far. Lila and I had to ride in blazing temperatures for this whole trip: from 35C to
41C.
We did not plan ahead where we would spend the night - except the first night - so we were able to adjust the distance biked every day according to the temperatures. Knowing that one day it was going to be 41C we rode more miles the previous days so on the hottest day we would only have 20 miles to go.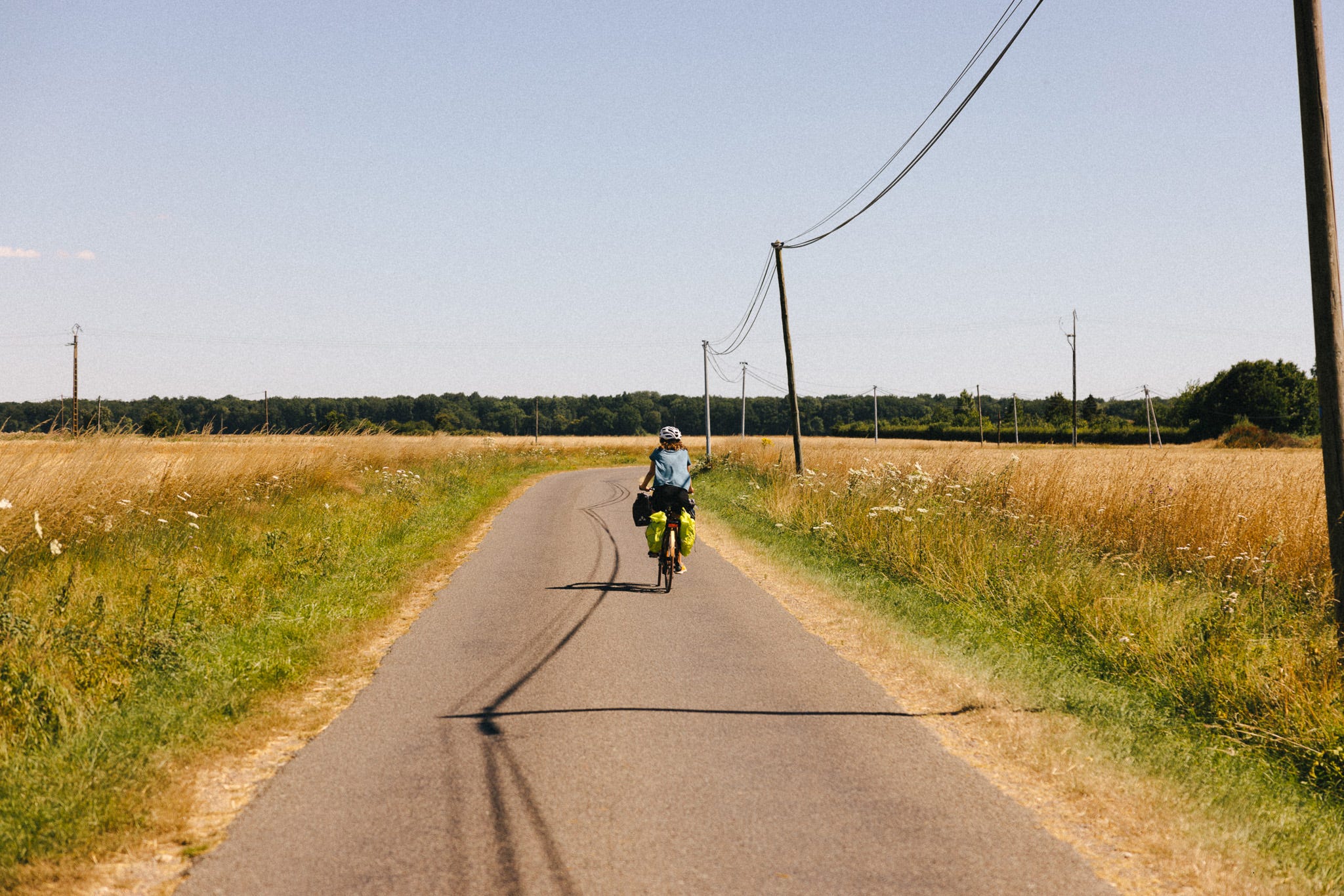 Because of a major drought across the country, some wild fires started to burn in the south west of France - in the Landes region. Because my daughter and I live in California we are used to the smell of wild fires. That morning Lila recognized the burnt smell right away. She knew exactly what was coming. A few hours later we found ourselves in the middle of a thick smoke cloud. Lila ended up with another important allergic reaction. At that moment we were lucky to found ourselves in a village where the pharmacy was open. We bought the necessary medicines and went in the village's church to rest for a moment.
The end in sight
For the last 5 days the spirits were up, the moods were cheerful and we were able to connect with my grandmother's story. I found herself thinking how it must have been for her, looking for clues and things that might have been already there back in 1940: wells in gardens, old road signs, big oak trees, churches, crosses, town halls and schools.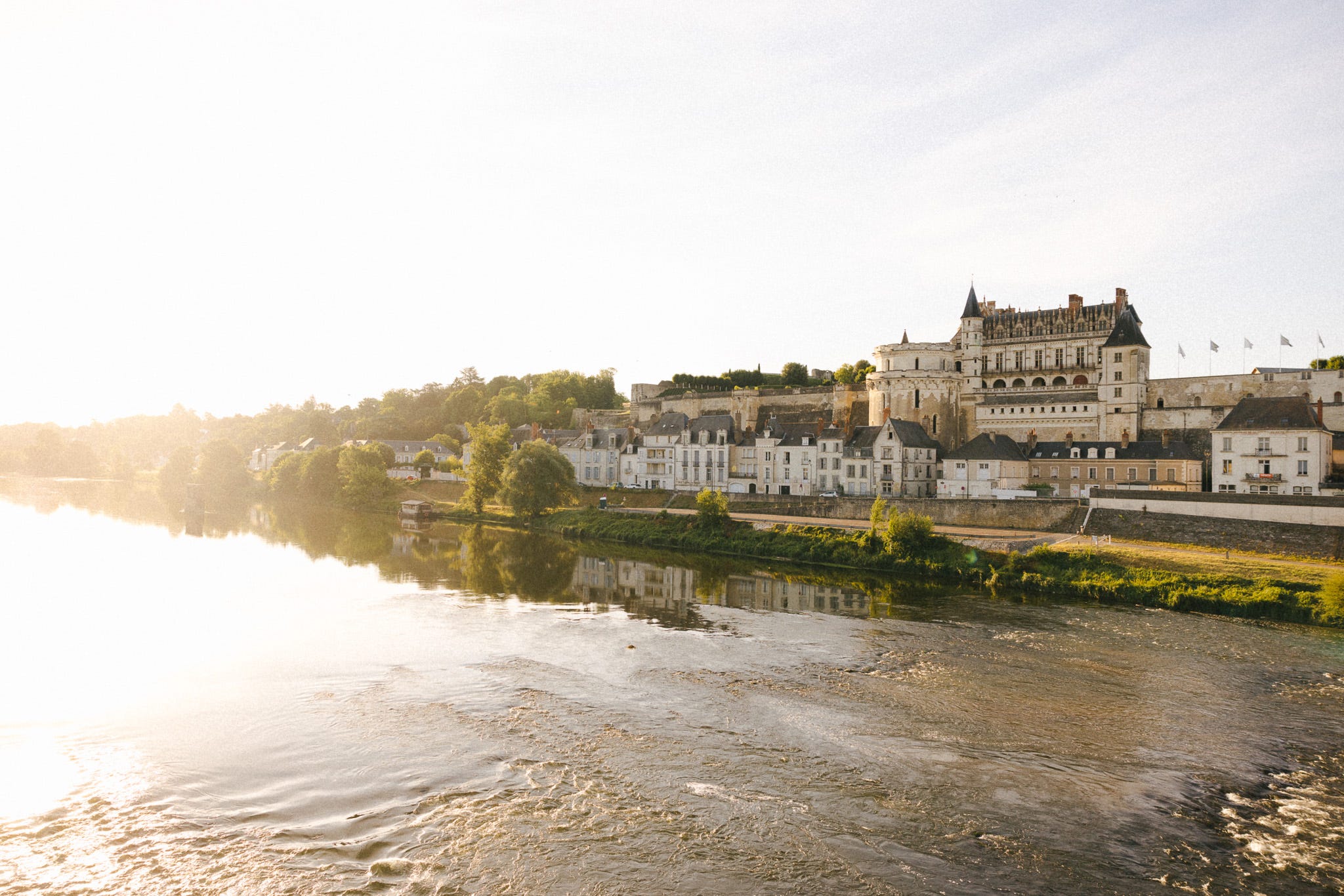 Et voilà!
The last few days we started brainstorming ideas where we could go on our next adventure. That was certainly a good sign, right? The first idea that came to our mind was somewhere North! somewhere cooler! Certainly the most challenging part of the trip above everything else was the heat.
Lila and I will remember all the charming villages and the different landscapes we went through. The bright yellow sunflower fields as far as the eye can see, the refreshing smell of the forest after the rain. The joy of crossing all the beautiful rivers. The first sound of the cicadas, the comforting smell of the freshly cut hay. All the friendly and helpful people we met along the way. The multiple cycle paths build on old railroads that were in the shade. How we overcame the difficulties to succeed in this adventure, how it brought us closer and how we connected with my grandmother's story.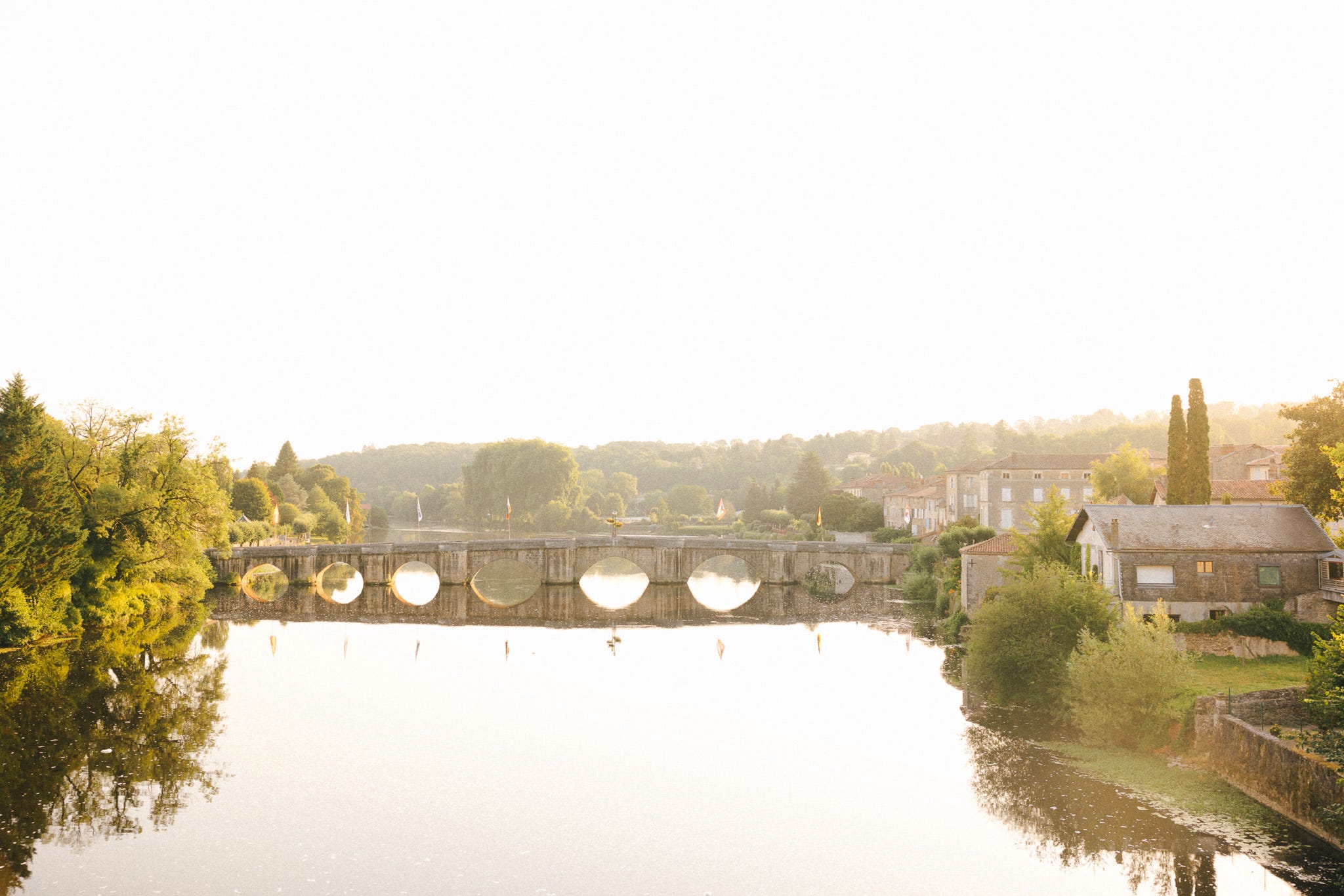 Bio
Bénédicte Lassalle is a french photographer based in Oakland, California. She is an enthusiast outdoor, adventure, lifestyle photographer and environmentalist. She has made a career out of her lifelong wanderlust and curiosity to discover inspiring, off-beat places. Her photography aesthetic is a blend of journalistic and editorial style - documenting real, authentic moments in a natural, candid way. She is constantly looking for projects that bring her closer to nature and involve artisans and craftsmen.
www.benedictelassalle.com / @benedicte_lassalle