Why does VAUDE use blended fabrics or blends?
When two or more types of fibers, such as cotton and polyester, are combined in one material, it is called a blended fabric. However, this usually also refers to materials that are knitted, such as for T-shirts or fleece. A technical term for this in the textile industry is "blend".
What are the advantages and disadvantages of blended fabrics?
Advantages of blended fabrics:
By blending different fibers, different material properties can be combined in one fabric or any disadvantages of individual fibers can be compensated for. This is particularly important for functional clothing. Here, it is often important that a garment transports moisture away from the body, dries quickly, is robust and stretchy, for example, and is easy to care for - synthetic fibers in particular offer such properties.
Natural fibers, on the other hand, score with natural properties such as a pleasant feel, are particularly warm and comfortable or simply feel good against the skin. They are also made from renewable raw materials, which is an environmental advantage if they are grown in an environmentally friendly way, such as organic cotton.
Disadvantages of blended fabrics:
The major disadvantage of blended fabrics only comes into play at the end of the product's life: blended fabrics are difficult to recycle. Ideally, textiles should not end up as waste but should be recycled. At the moment, this only happens with less than 1 percent of all textiles. However, there are now many attempts to change this: Industry-wide collection systems are to be created in order to be able to recycle textiles such as mixed fabrics on a large scale and then use them to produce new textiles again in the sense of a genuine circular economy.
As long as there is no functioning textile recycling system, the most important thing is that products are durable and remain in use for as long as possible. Because every product that is not manufactured again saves valuable resources. By taking good care of products and repairing them when necessary, you contribute to climate and environmental protection.
Mixed fabrics are used here at VAUDE
Synthetic fibers and natural fibers
The combination of synthetic and natural fibers such as polyester with cotton or polyester with wool are common blended fabrics at VAUDE. On the one hand, the natural fibers offer a high, natural wearing comfort and are pleasant to the touch.
The synthetic fiber , on the other hand, makes the blended fabric more robust, gives it more shape and the functional properties important for sports and outdoor clothing such as breathability, moisture transport and quick drying. The synthetic fiber also compensates for possible disadvantages of natural fibers: Wool, for example, rubs through quite quickly, something you may be familiar with from wool socks. Combining wool with a synthetic fiber can therefore also increase the service life of your product.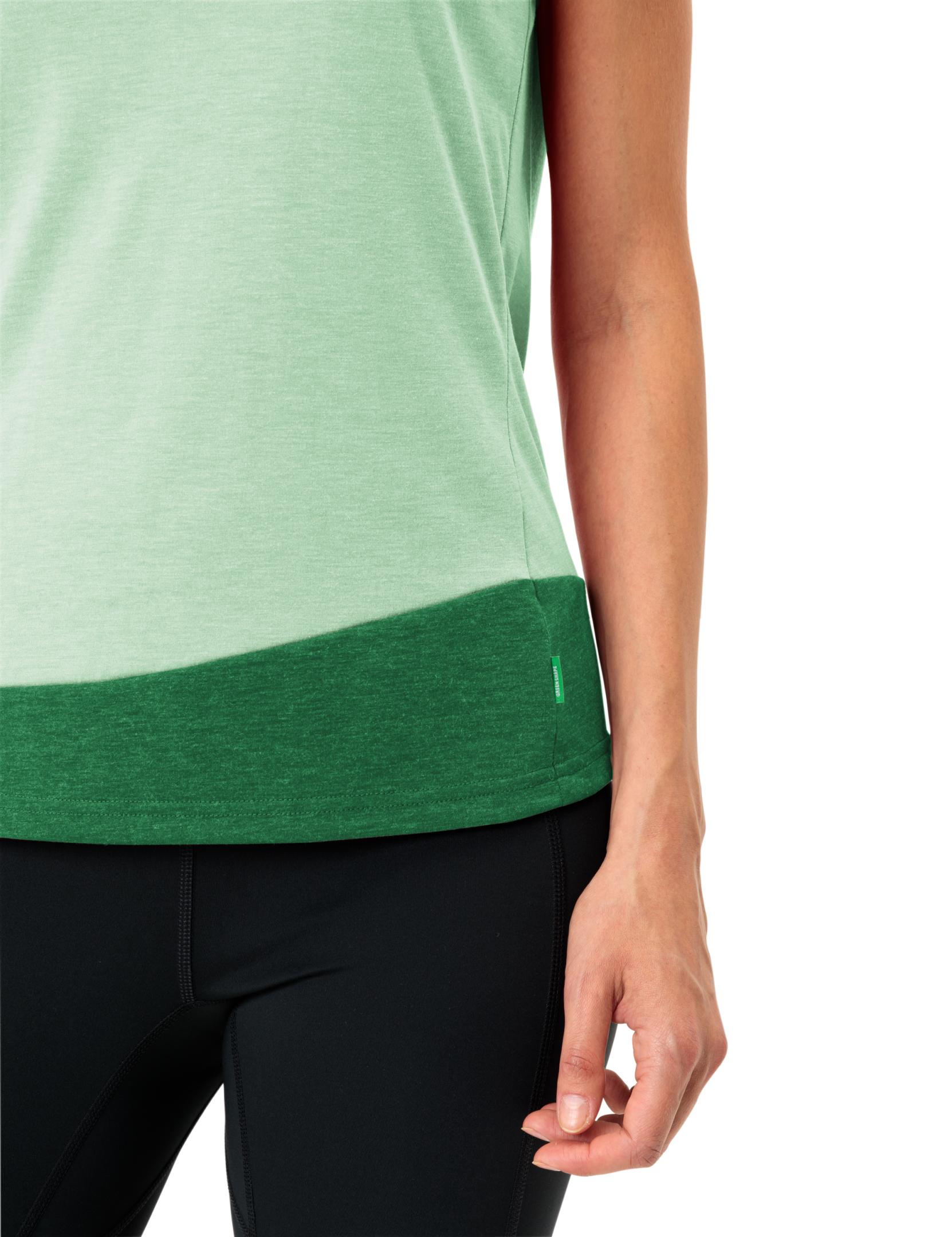 Stretch: the mix for high freedom of movement
With bike pants, for example, it is particularly important that the fabric is elastic so that the trousers fit comfortably and well while offering a high degree of freedom of movement. To achieve this, synthetic fibers such as polyester or polyamide are mixed with elastane. It is therefore a synthetic fiber blend.
Another type of synthetic fiber blend is a mixture of one type of fiber, such as polyester with recycled polyester. The recycled content means that we do not use any new resources, which is why we always take this approach into account during product development. As some recycled polyester does not yet have quite the same properties as virgin polyester, we blend the two.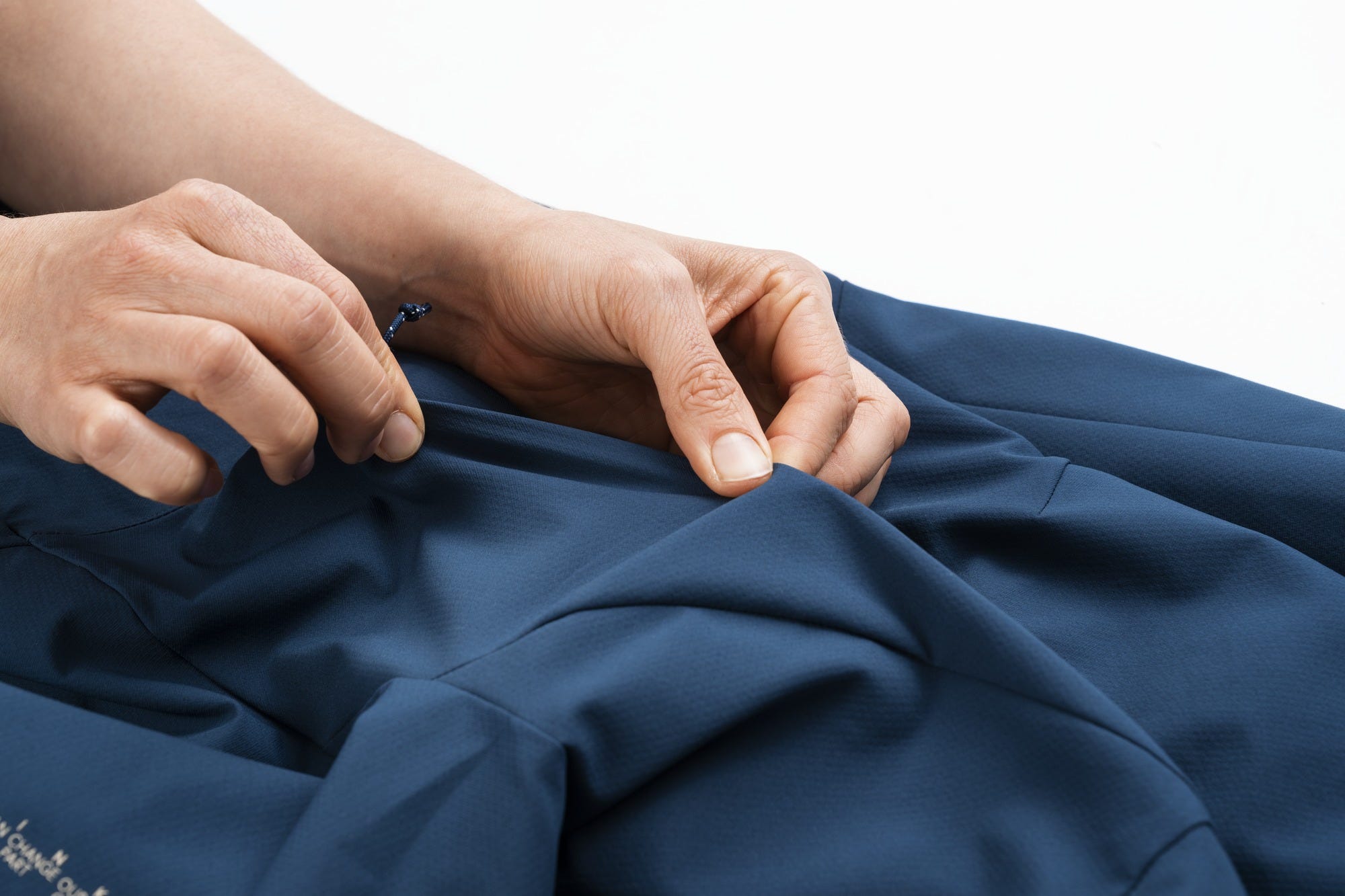 How do you create the melange effect?
There are two options when it comes to dyeing blended fabrics: a single color or a pattern or a melange effect. If you want a single-color product, dye the fibers in the same color. However, you can also play with the fibers and dye only one or each one in different colors. This creates a pattern or the well-known melange effect.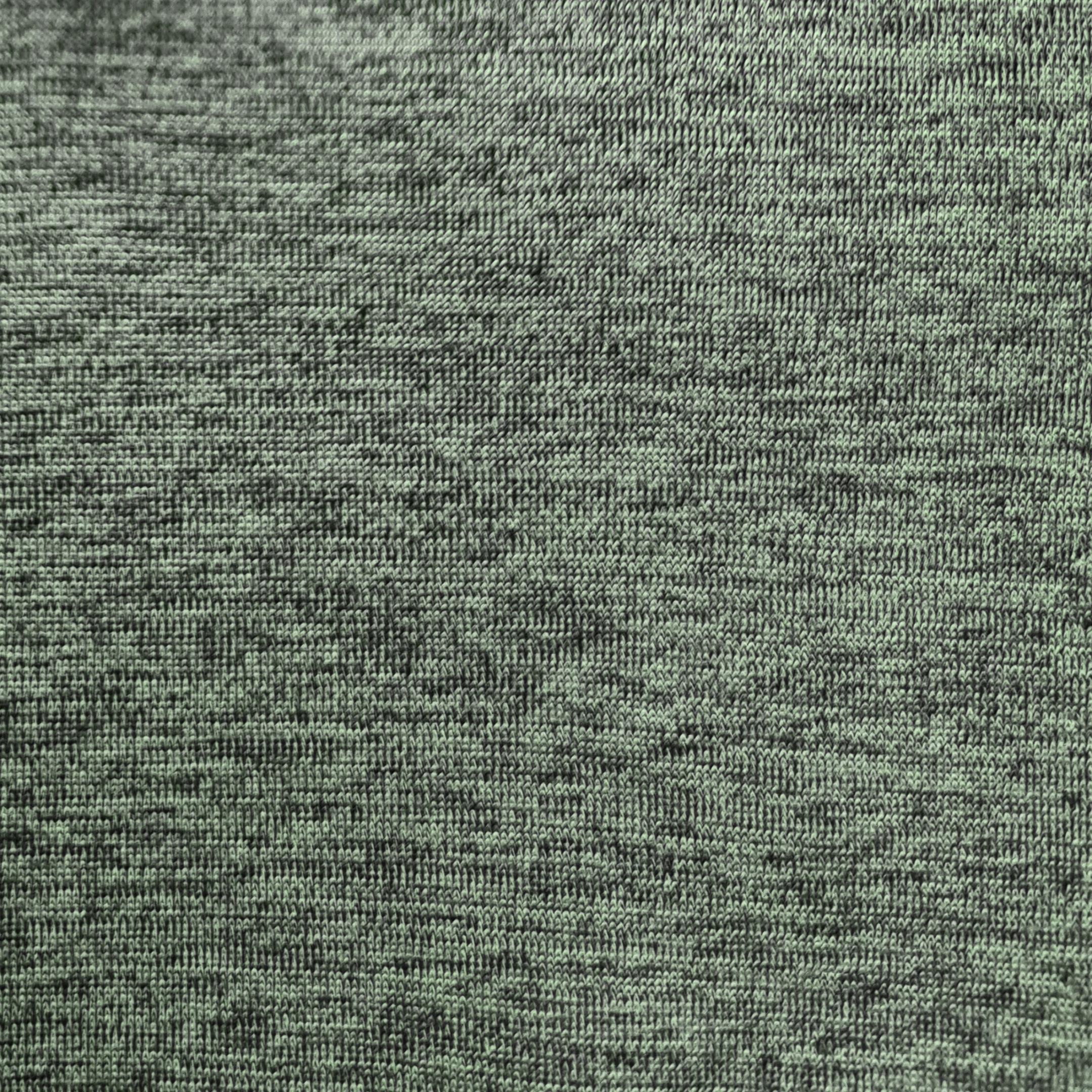 Washing blended fabrics
In terms of care, the most susceptible fiber sets the tone. This means, for example: Although the synthetic fiber is more robust, the product must be washed just like pure cotton products. But that's already taken into account and explained in the care label.
Using coffee grounds to combat sweat odor
If you do sport, you sweat - but it doesn't have to smell unpleasant. At VAUDE, we don't use chemical additives such as silver ions in our anti-odor finishes, but instead rely on a completely natural active ingredient in some of our products - coffee! Coffee has exceptional odor control properties.
But let's start from the beginning: sweat itself hardly smells at all. The bad odor arises when skin bacteria decompose it. And this is where S.Café® comes into play. During yarn production, recycled coffee grounds are added to the recycled polyester. More precisely, the extracted oil and water from the coffee grounds. This patented process retains the properties of the coffee in the yarn, absorbing unpleasant odors when worn. In addition the highly functional yarn reflects UV radiation and wicks away moisture.
And the great thing is that we are conserving resources and protecting the environment. There is nothing special to consider when it comes to care; you can wash the products with S.Café® as normal.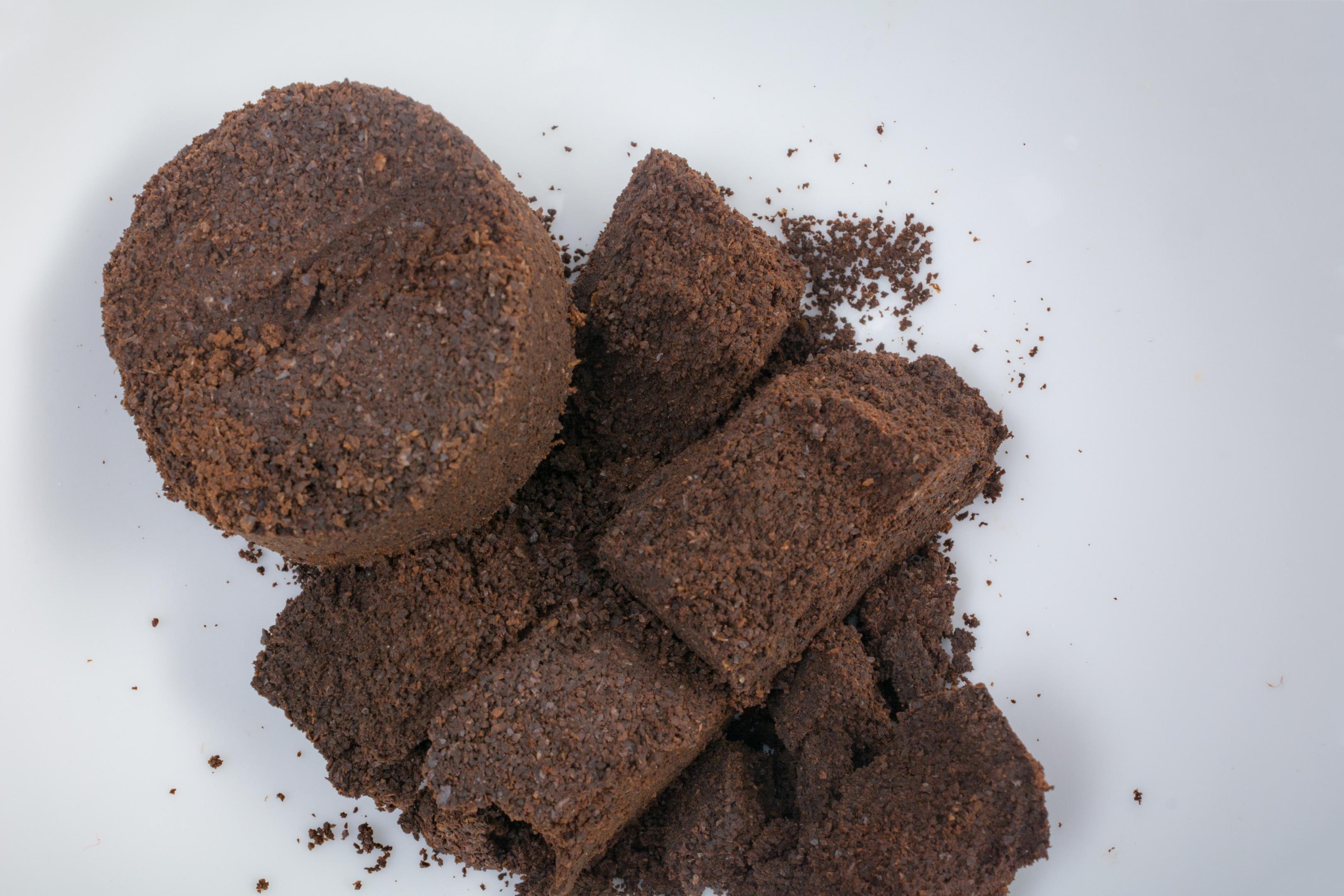 Not all materials are the same
As you can see, the world of clothing is no longer just made of polyester or cotton. Blended fabrics or blends offer many possibilities. Depending on the area of use and your personal preferences, a different material may be suitable. Think about what is important to you, question the conventional and enjoy your time in nature.