The good is so close: BIO virgin wool from Lake Constance.
Our nature and we humans need them - to maintain the landscape, to preserve biodiversity and as livestock: we are talking about sheep. Shepherding is a centuries-old cultural technique that continues to this day. But shepherds don't always have it easy. Why this is so, what advantages regional pure new wool offers and what solutions there are, we explain to you here using the example of shepherd Dan Blumer from the Lake Constance region.
Functional and sustainable: local wool
Wool is a sustainable, natural alternative to synthetics or down for the outdoor and clothing industry. It protects against the cold and, as a highly functional natural fiber, is biodegradable. That's why we at VAUDE rely on lavalan® wool insulation made from native wool - but more on that later.
Sheep herds are of great importance for our landscape management. They maintain green areas, especially in locations that are difficult to manage. This is also the case in our region: at Lake Constance, the pastures are not flat, but often sloping and inaccessible with machines. In such a place we visit shepherd Dan Blumer, who tends his flock of sheep near Öhningen.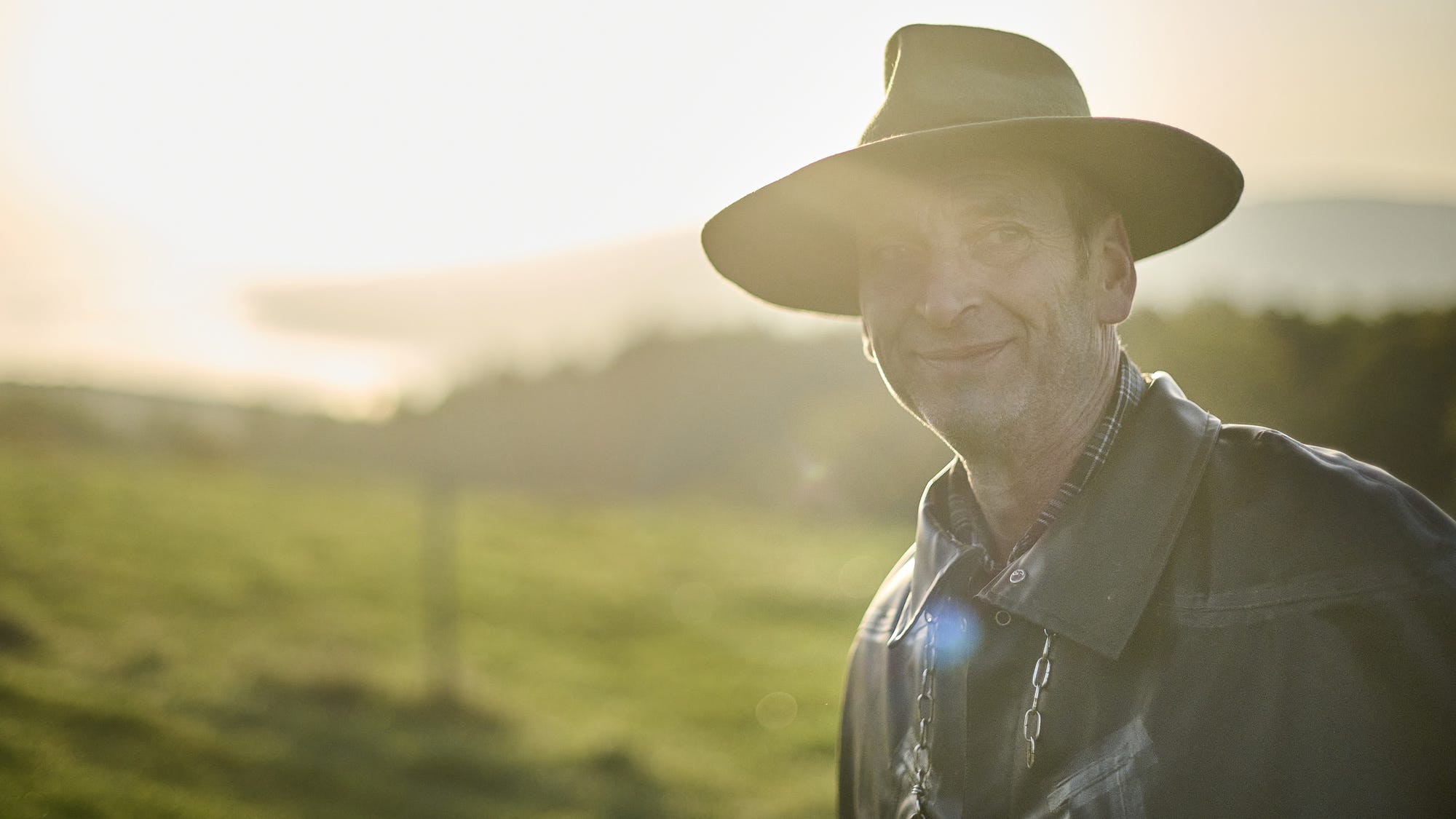 « Since I was fourteen, my passion has belonged to the landscape on the Höri and my sheep. »
Shepherd Dan Blumer from the Lake Constance region
Dan Blumer is a professional shepherd and supplies virgin wool from organic animal husbandry for our VAUDE products with lavalan® wool insulation . Since his childhood he has owned a flock of sheep, which currently consists of about 250 ewes. At peak times, there are up to 600 animals when many new lambs are born. In the immediate vicinity of the border with Switzerland, he runs his flock of sheep around the Oberen Salenhof, at about 600 meters above sea level. Blumer's farm covers about 70 hectares of land. He produces his own feed and relies on organic farming. This results in a higher land requirement per dam. He impressively conveyed to us how important shepherding is for nature conservation and why we should value regional virgin wool.
As an organic farm, Dan Blumer does not use medication prophylaxis as well as herbicides. His motto: to combine economy and ecology, which is not always easy, because "organic" often needs more time and periods of drought are more noticeable.
Sheep as landscape managers
A flock of sheep is the most natural form of landscape maintenance. When grassy areas are grazed by sheep, the animals use their hooves to stabilize the natural humus layer in the soil, unlike machine tillage. With each footfall, a natural reseeding occurs, and the topsoil is consolidated. In addition, the sheep spread grasses and herbs evenly on damaged areas. This preserves a habitat for numerous animals. Another advantage of the woolly landscape keepers: they are light and do not cause trampling damage on slopes. Without sheep grazing, green areas would become heavily overgrown within a very short time and we would have primeval forest everywhere.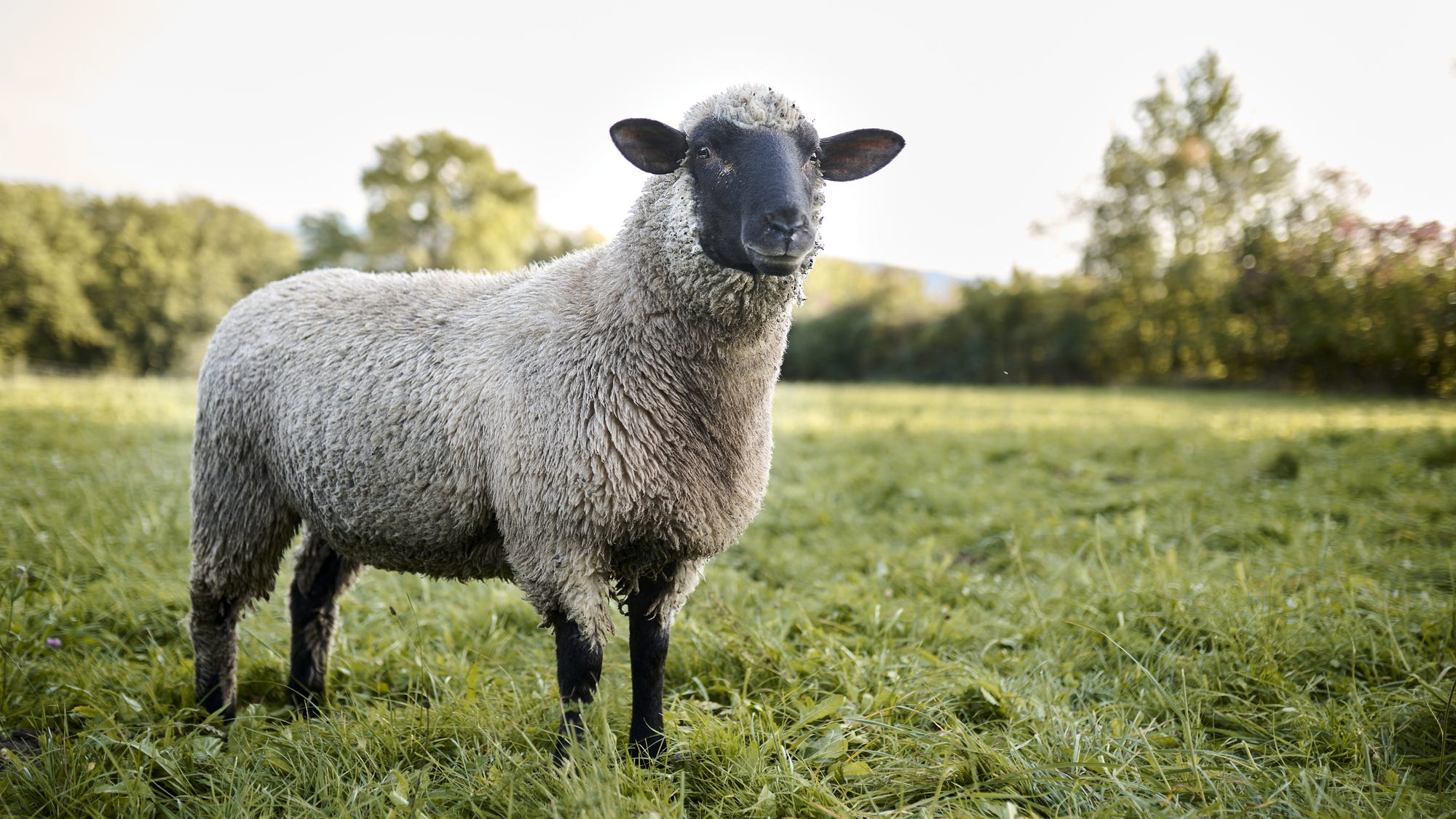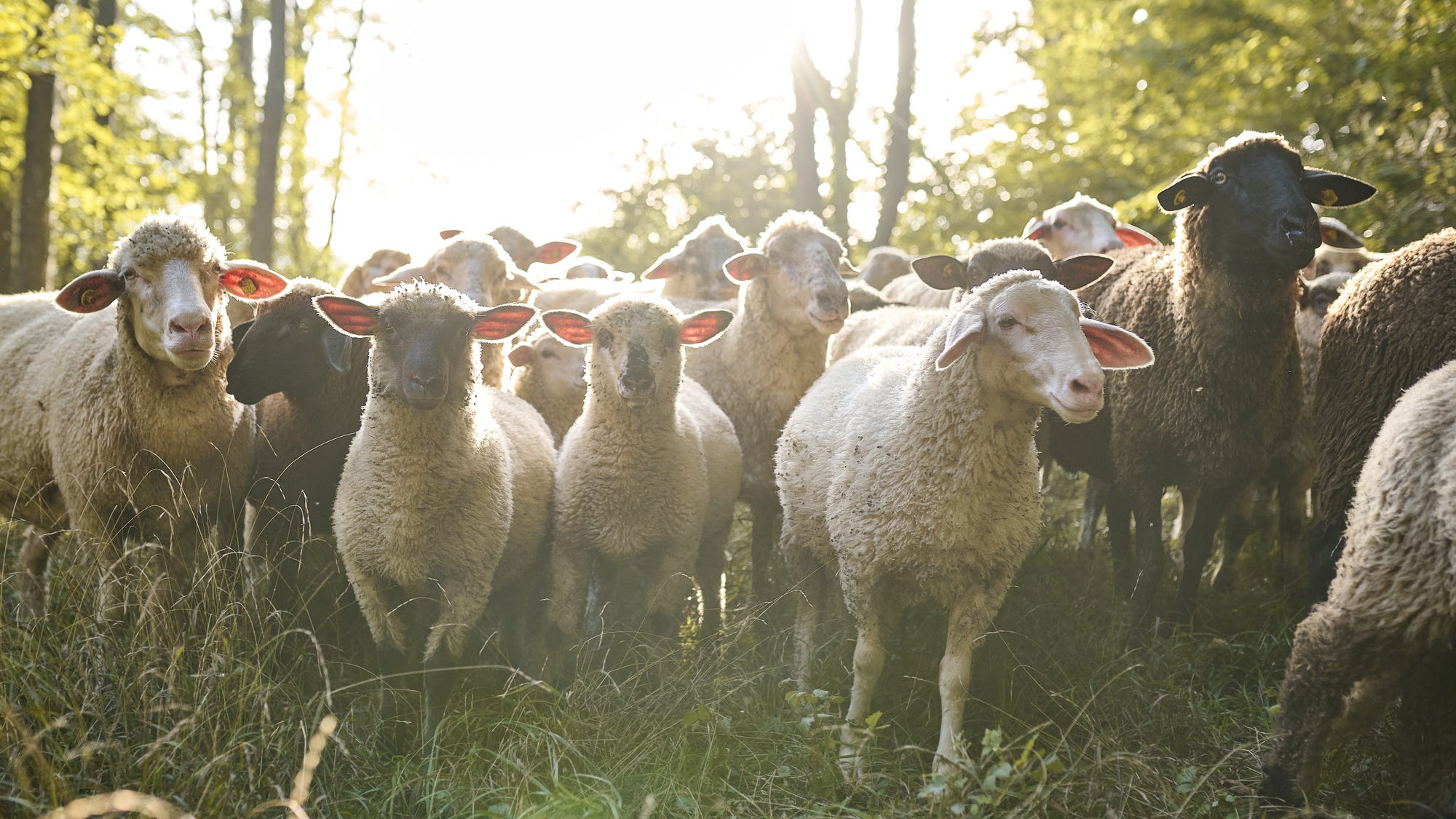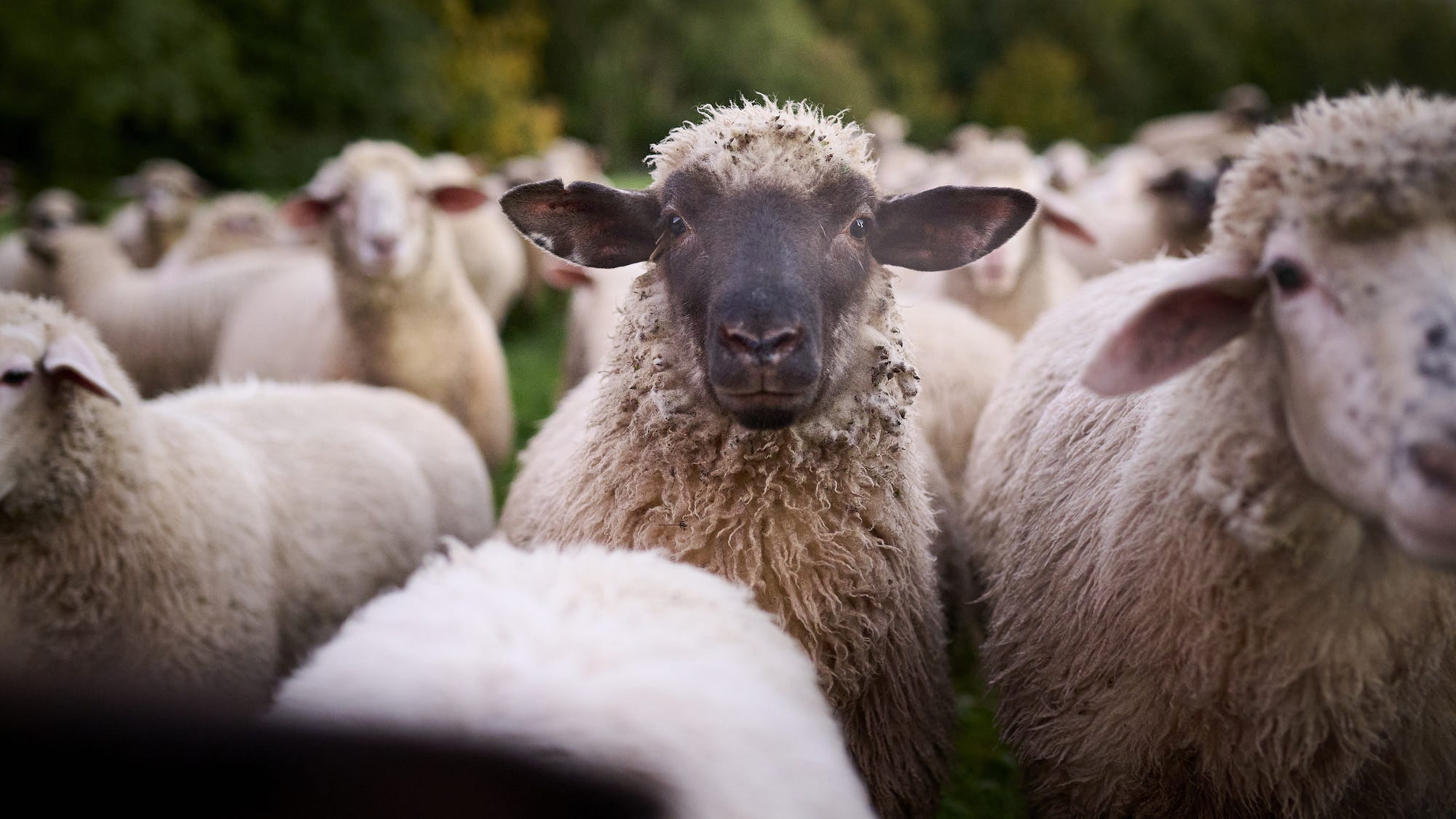 The challenges of shepherds
Sheep do not only produce meat: once a year they have to be sheared, leaving behind a considerable mountain of wool. In Dan Blumer's flock, this results in about 700 kilos of wool per year. Until now, this has been a deficit for him because shearing is more expensive than the wool money. In his early days as a shepherd, there was still German wool processing with German spinning mills and processing plants. When these migrated, he tried to compost his wool, which failed. The birds were happy to find nesting material, but five years later, Blumer has still dug up wool on his feed varnishes: "Just an indestructible product."
Now he sells his wool to a wool trader who is committed to getting the highest possible trade prices. In times of crisis, that becomes increasingly difficult because synthetic fiber is simply unbeatably cheap. For many shepherds in Germany, this means: the wool goes into the trash - disposal instead of value creation.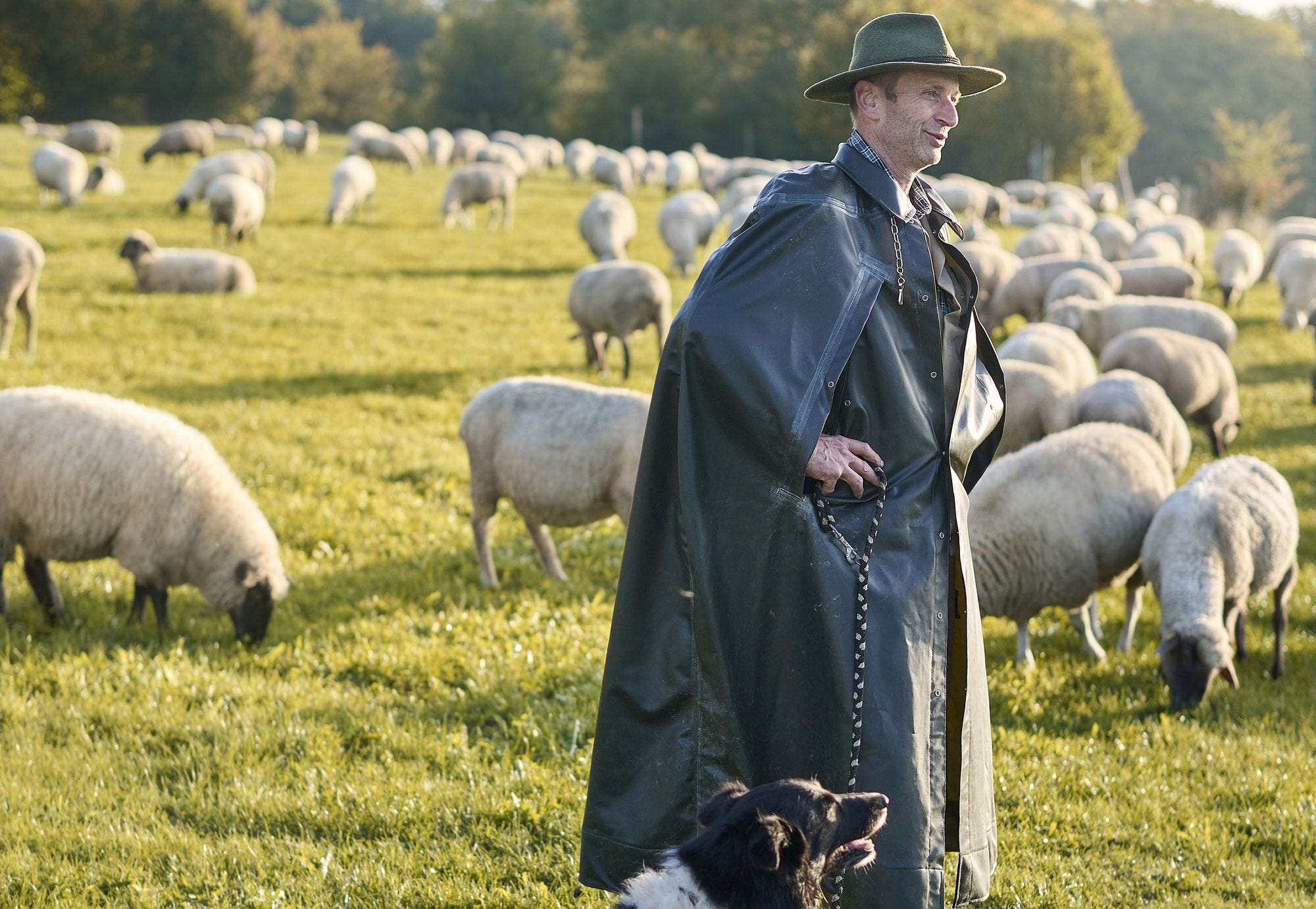 Shepherds in Germany: the hard facts
The number of shepherds and sheep farms in Germany is decreasing - this cannot be denied. According to the Association for the Promotion of German Sheep Farming, there are hardly any shepherds left in Germany and, above all, almost no itinerant shepherds. in 2016, there were still 18,000 sheep farmers and 989 professional shepherds. Between 2010 and 2016, 13 percent of the commercial farms had to give up. The number of ewes kept and the size of the farmed area also decreased by around 15 percent.
How can we strengthen the value of wool?
For sheep farms, too, it's grow or give way. The "curse," as Dan Blumer puts it, is that shepherding is difficult to mechanize. Being a shepherd means: a lot of physical work, a high effort per dam, as well as daily checks. The ever-shrinking contiguous grassland structures in this country make it difficult to migrate. Obstacles for migratory shepherds are orchards, arable farming, special crops and roads. Another downer is the increasing lack of understanding by people when a flock of sheep temporarily blocks a traffic route.
The black sheep called price dumping is also particularly noticeable in Blumer's region because of its proximity to Switzerland. There, farmers are supported by the government when they buy or lease land in Germany. The rule is: the main thing is cheap, no matter where it comes from.
What does the policy against black sheep?
We asked our shepherd: What must be done to strengthen the value of wool? The problem: Wool does not count as agriculture in the EU, but as an industrial waste product and is therefore not subsidized. Overall, there must be a completely different appreciation for all agricultural products as well as for wool. The wool price must at least cover the effort of sheep shearing. Although politicians have noticed that the number of ewes in Germany must not be allowed to drop any further and have made an effort to keep the flocks up to date with the help of a premium per ewe, according to Dan Blumer it is a drop in the bucket. It is an attempt in the overall agrarian structural change, but the success is questionable. For shepherds, it is hard to imagine how newcomers can be attracted in this way to a beautiful but exhausting and difficult-to-calculate profession (in german).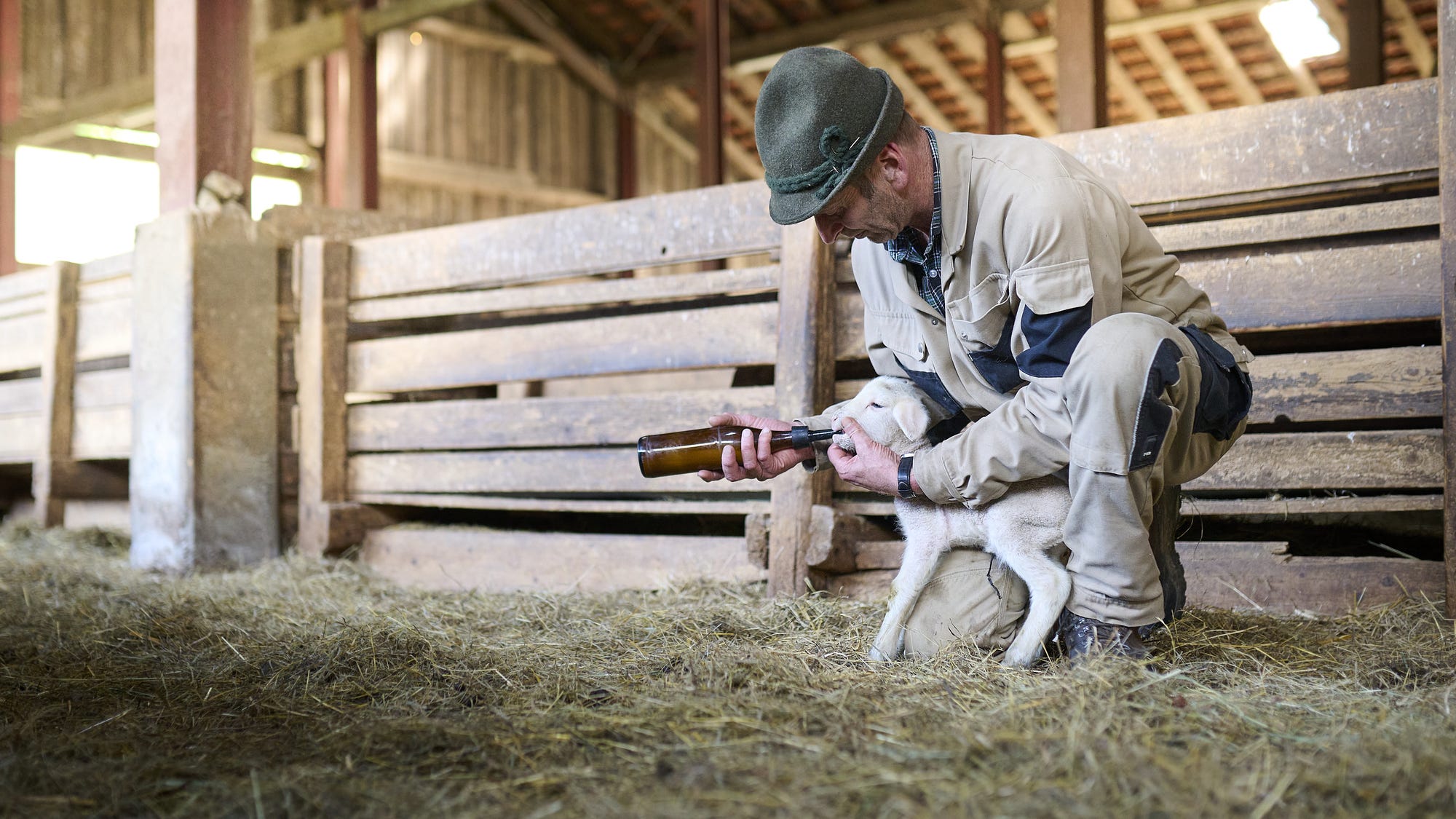 lavalan®: Wool padding made in Germany
Dan Blumer's organic wool is processed into lavalan® insulation and used for our VAUDE products. lavalan® is wool insulation Made in Germany and relies on 100 percent natural, renewable raw materials: virgin wool and corn. In doing so, lavalan® makes use of all the positive properties of wool: it can absorb moisture, release it again and is water-repellent due to the wool grease. Therefore, lavalan® wool padding is not only breathable, but also dries quickly and keeps warm even when wet. Wool also has a temperature-regulating effect: it protects against overheating thanks to its cooling effect and has an odor-neutralizing effect. This makes lavalan® products an ideal companion for outdoor activities. Our VAUDE products with lavalan® sports insulation feature an average of 85 percent wool fibers and are particularly functional and durable.
Together for more appreciation
In order for shepherding to have a future, it is important to recognize its value for landscape conservation and to rely more on local raw materials. Buy regional, seasonal and organic - also for wool. Together with Lavalan®, we at VAUDE are taking a step in this direction and helping shepherds like Dan Blumer get the appreciation they deserve. Sticking together for määähr closeness!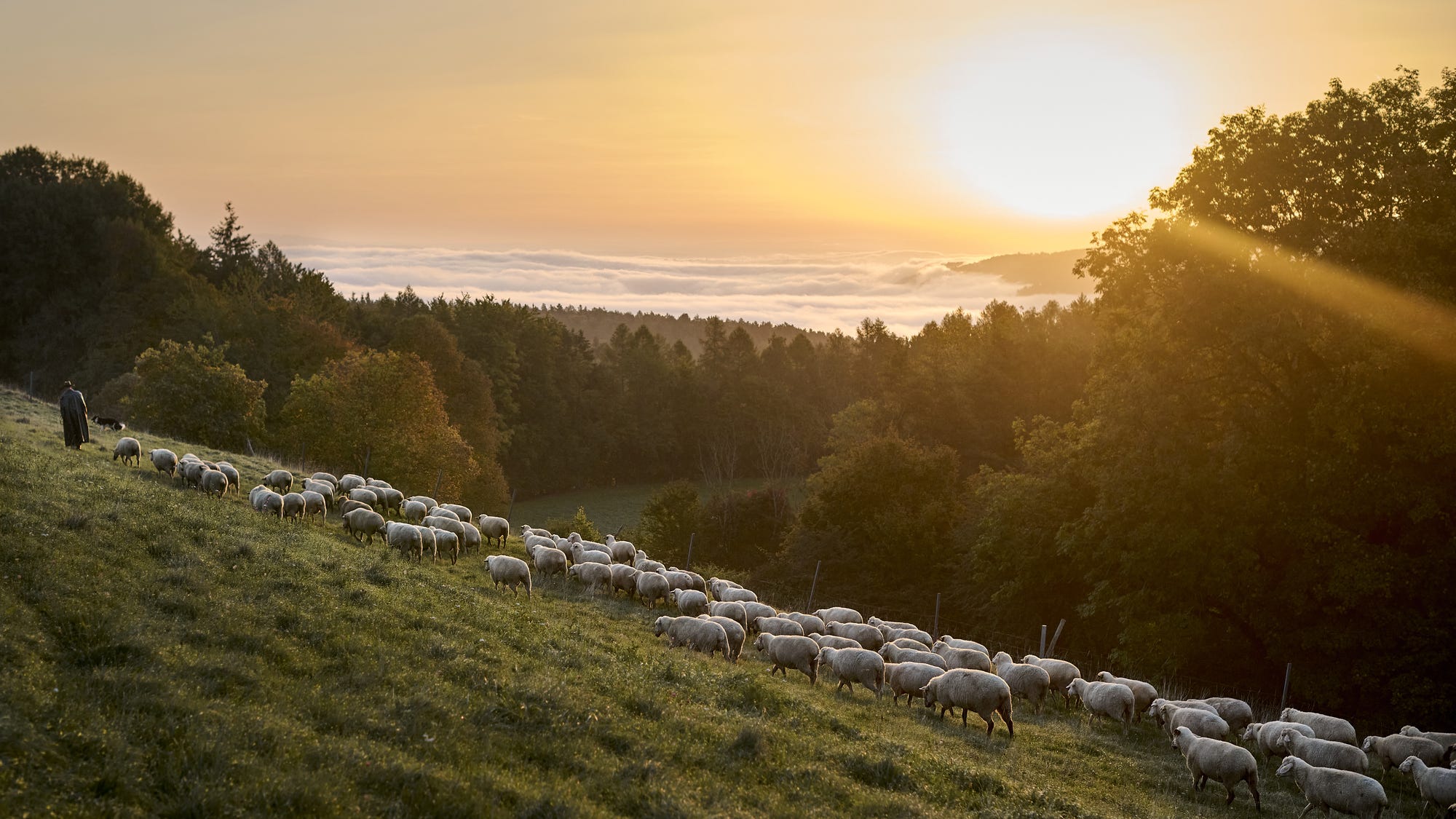 Our clothing with lavalan® wool insulation: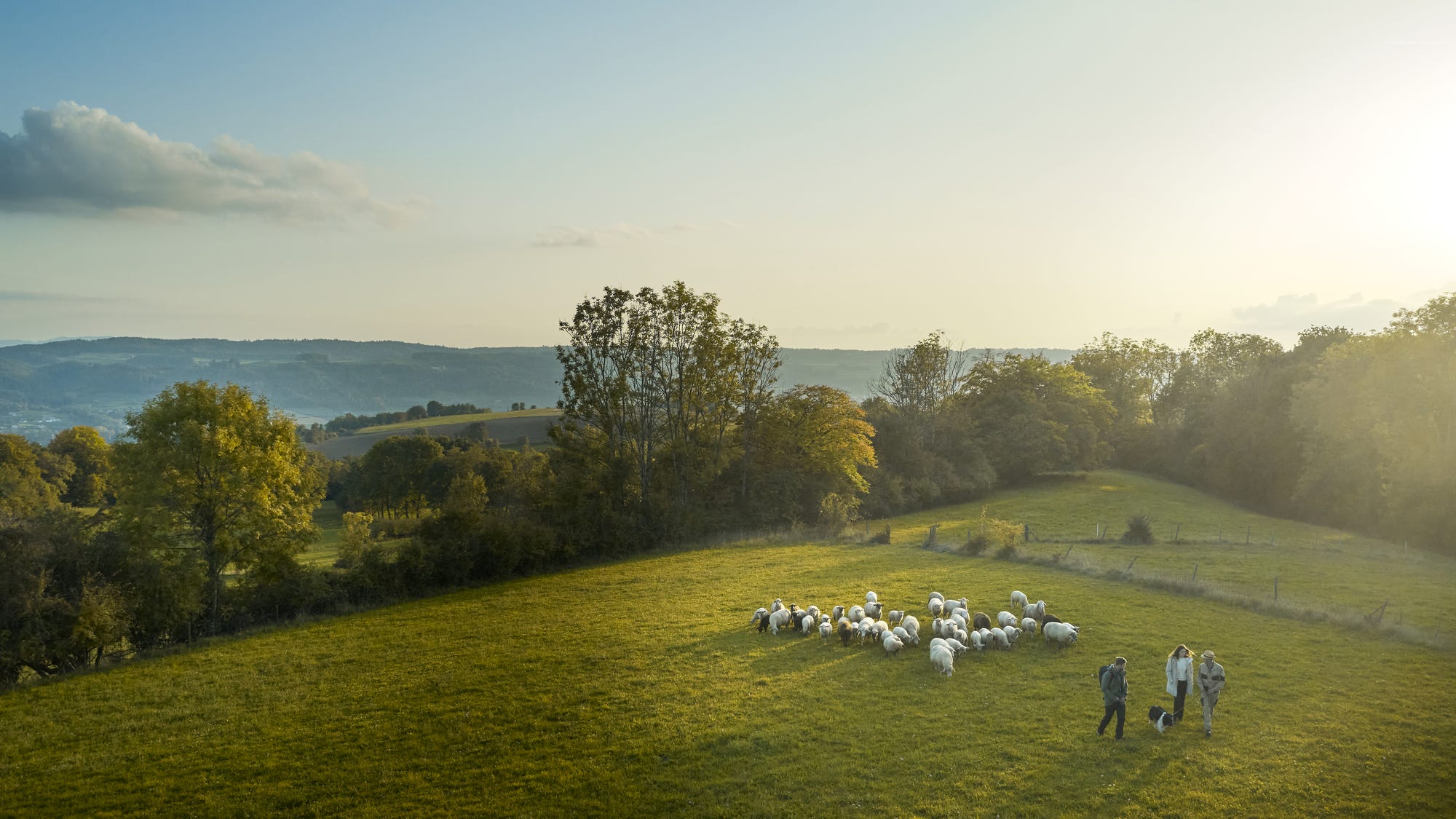 Ski Touring Camp
Nothing more to miss!
Great experiences in the mountains