PFAS in outdoor products: What you need to know!
For years they were considered all-rounders, used in countless products to make them water-, grease- and dirt-repellent - now they are to be banned throughout the EU. We are talking about PFAS (per- and polyfluorinated alkyl substances).
They can be found in frying pans, rain jackets, cosmetics, baker's bags, dental floss and much more. VAUDE supports the planned EU-wide ban and set out many years ago to ban the harmful chemicals from its products. Why, and what PFAS are in the first place, we explain among other things in these FAQs.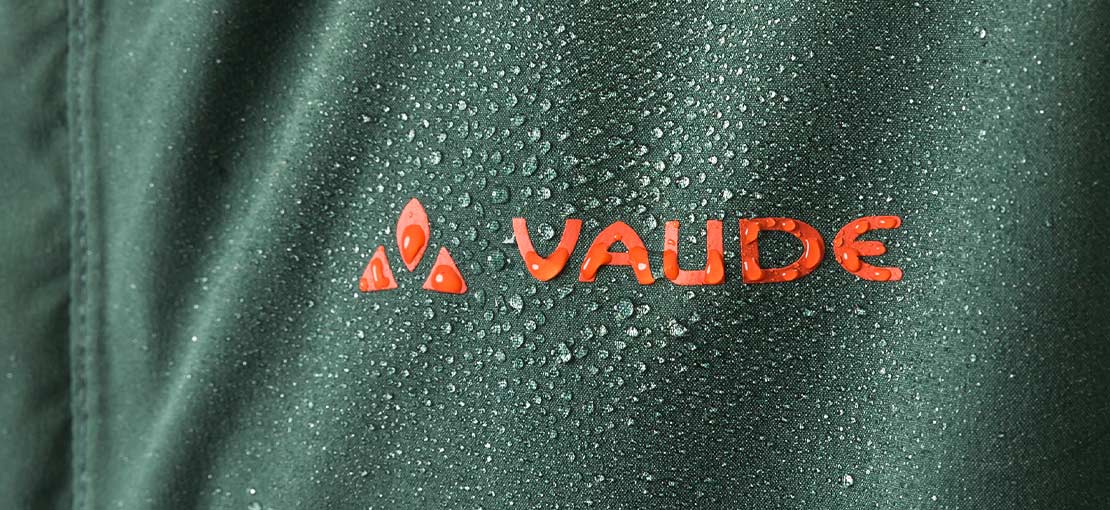 What are PFAS?
PFAS is the abbreviation for "per- and polyfluorinated alkyl substances" and comprises a group of chemical compounds consisting of carbon and fluorine atoms. They are water, grease and dirt repellent and are used in many products: in rain jackets and pans, but also in chain grease, dental floss, burger paper, cosmetics or ski wax.
Why are PFASs dangerous?
PFAs do not occur in nature and cannot be degraded promptly by water, light or bacteria. This means that the more PFASs are produced and enter the environment, the more they accumulate and endanger the health of animals and humans. This is because PFASs are harmful to health and carcinogenic. Although this has been known for years, the industry continues to use them - hardly any manufacturers have made an effort to find alternatives.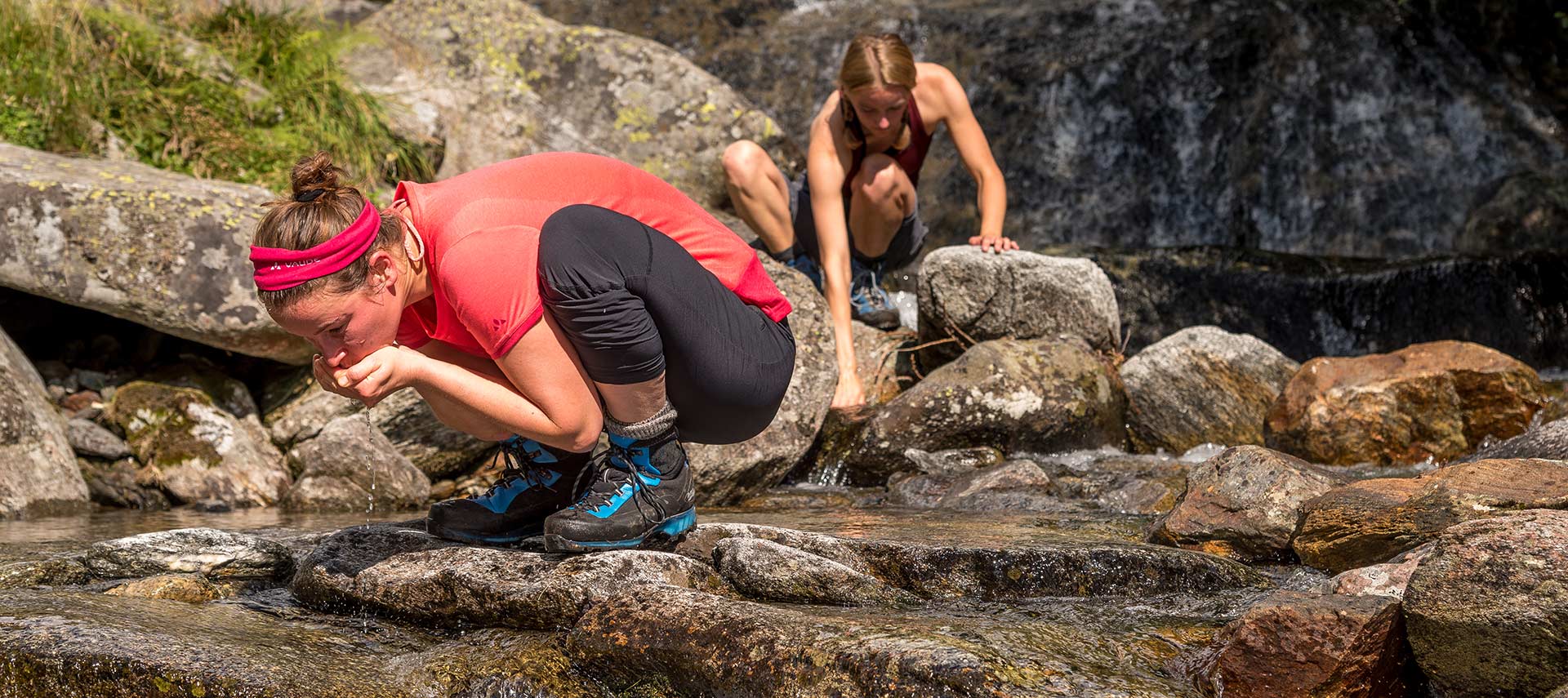 What is the EU ban on PFAS all about?
The German government, together with Denmark, the Netherlands, Norway and Sweden, wants to ban around 4700 so-called PFAS chemicals in the EU. The countries have submitted a proposal to this effect to the EU chemicals agency Echa. The planned PFAS ban covers the entire group of substances with several thousand chemicals.
What is VAUDE's position on the planned EU ban on PFAS?
"We are glad that PFAS are finally to be banned by law and that this issue has now also reached the general public. It affects us all, every human being, no matter where in this world. At VAUDE, we've been voluntarily getting involved for a long time and showing: Environmentally friendly, PFAS-free outdoor gear is possible!" emphasizes Antje von Dewitz, VAUDE CEO. Unfortunately, however, this is far from being the standard. "Too little is being done on a voluntary basis. Therefore, legal regulations are important to make the industry rethink and to advance the development of PFAS-free alternatives," Antje von Dewitz continues.
"Companies that act responsibly and advance ecological transformations are at a competitive disadvantage. We therefore welcome the political push to introduce clear legal regulations at EU and international level. This is the only way to accelerate innovations and new solutions, which we urgently need for a PFAS-free future," says Antje von Dewitz.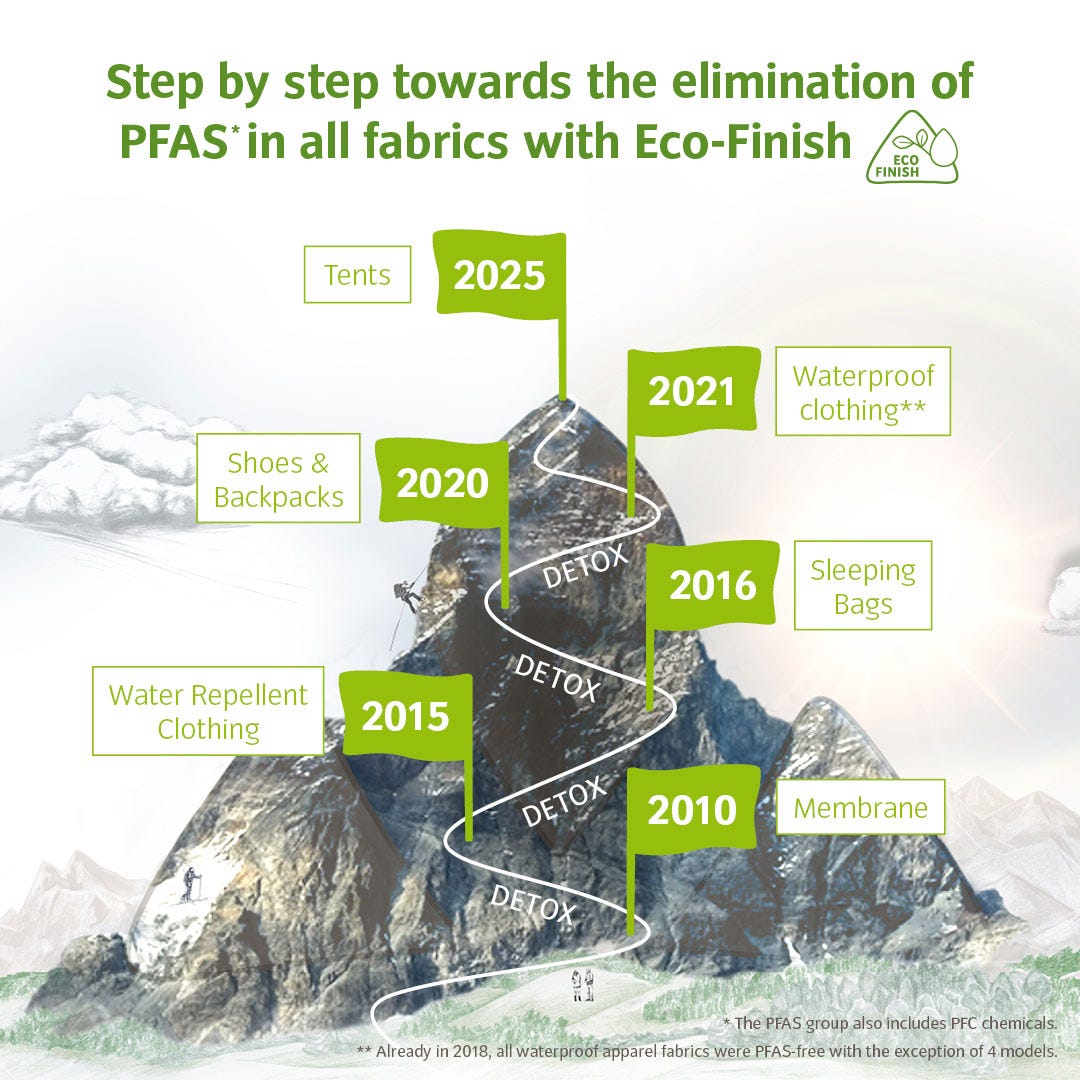 Since when has VAUDE been doing without PFAS or PFCs?
VAUDE has not used polyfluorinated and perfluorinated chemicals (PFCs), which belong to the PFAS group, in waterproof membranes since as early as 2010. In the following years, VAUDE succeeded in banning the use of PFCs in dirt- and water-repellent finishes from more and more parts of the collection: in 2015 in water-repellent clothing, in 2016 in sleeping bags, in 2018 in waterproof clothing and in 2020 also in footwear and backpacks. We are very proud to announce that since 2021 we have made all our apparel fabrics completely PFC-free. With the voluntary PFC phase-out, we have been going far beyond the legal requirements for a long time. We have met this challenge by working with our partners in the chemical industry and our material suppliers over many years to develop very focused solutions. Today, VAUDE is demonstrating as a pioneer and trailblazer that it is possible to offer PFC-free alternatives without our customers having to sacrifice important functionality.
How did it come about that at VAUDE all clothing fabrics as well as backpacks and shoes have been completely PFAS-free since 2021?
Following the precautionary principle, VAUDE acts consciously to protect people and the environment. "We look for environmentally friendly alternatives to harmful substances on our own initiative - even without legal requirements," explains Bettina Roth, Head of Quality Management at VAUDE. VAUDE has not used PFCs in waterproof membranes since as early as 2010. In the following years, VAUDE succeeded in making more and more products PFC-free. in 2016, VAUDE - to date the only major outdoor brand - signed the strict Greenpeace Detox Commitment signed. With this, the company voluntarily committed to eliminate all harmful substances in the entire production process and to manufacture the entire collection PFC-free. Since then the sleeping bags have also been PFC-free, since 2020 the shoes and backpacks and since 2021 all clothing fabrics.
Why is the PFAS issue coming into the public spotlight now?
It has long been known how dangerous PFASs are. But only now, after it went through the media and is discussed in the social channels, the issue has moved into the broad public focus. Through contributions such as the Pro7 documentary "Thilo Mischke on the trail of deadly chemicals", people's awareness continues to grow. VAUDE is presented in this report as a best practice that is taking the PFAS phase-out on its own responsibilityapproachedtackled has. "More and more consumers are specifically looking for PFAS-free alternatives, as reported to us by the specialist trade," says Antje von Dewitz.
How is VAUDE politically involved in the PFAS discussion?
Politicians are increasingly concerned with PFAS and value VAUDE's expertise in this regard. For example, the company was recently invited by the German Bundestag and the EU Parliament to report on how it has overcome the challenges of eliminating PFASs. Bettina Roth, Head of Quality Management at VAUDE, made it clear what companies can do and what the path to PFAS-free products can look like. She also called for an exchange platform between the chemical industry, companies, the supply chain and authorities to develop new, harmless alternatives and make them available to industry.
Find out more about the PFAS ban at VAUDE here