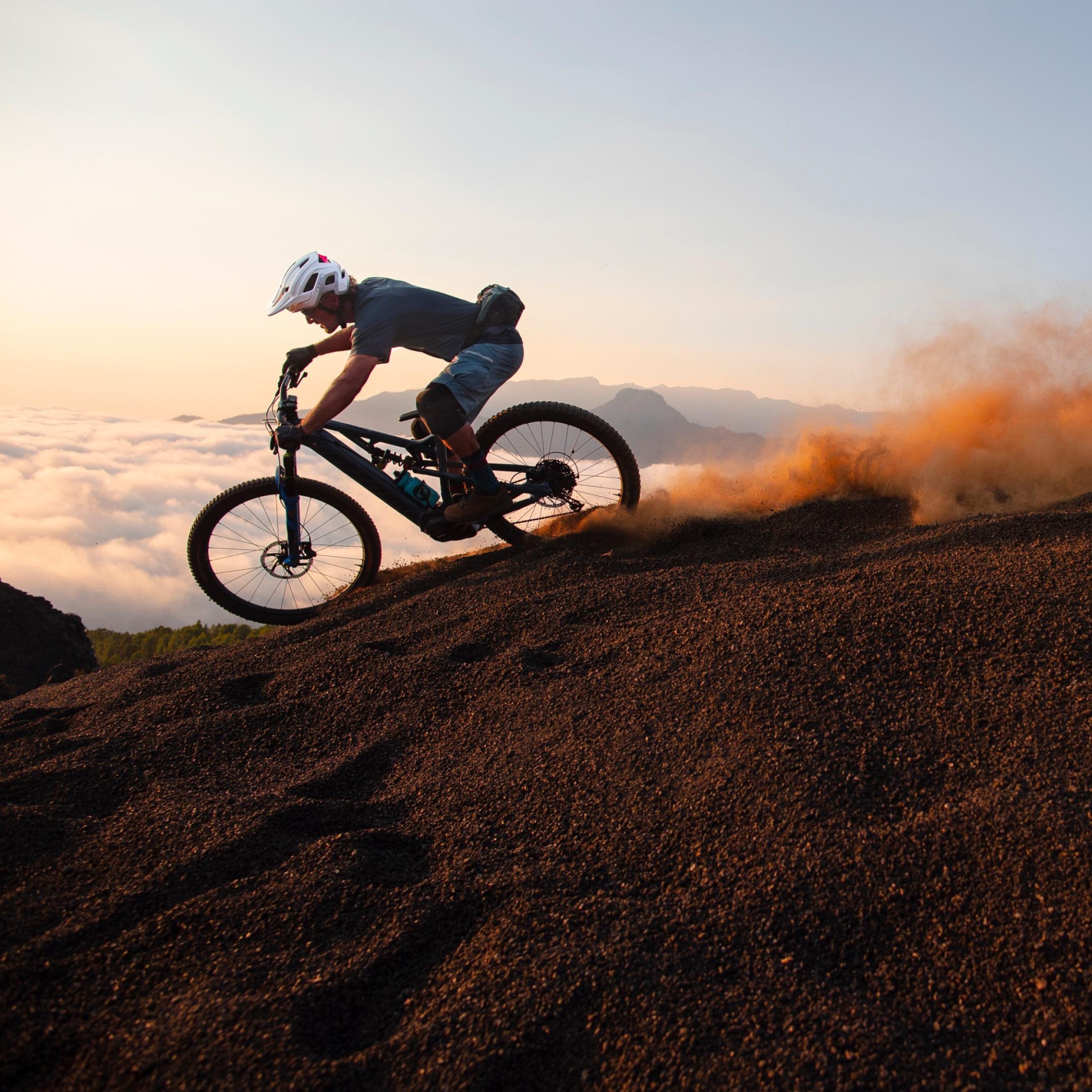 Richie Schley
Born: 1968
Hometown: Laguna Beach
Favourite place: British Columbia
Goals: To continue to live a life with this much freedom in the outdoors forever.
Highlights:
Being inducted into the mountain Bike Hall of Fame

Canadian BMX Champion 1993

Pioneering the Freeride mountain bike movement

Succeeding in being a professional Skier and Mountain biker at the same time
"Live fast, die old. Get outside as much as possible."
I have always been facinated with the outdoor, nature and wildlife. Weather on my bike, skis or feet, I love to use the landscape nature has layed out for me to carve my way through the mountains and life. I love the beauty that nature provides, it semms, its texture, its sounds and the feeling of the elements. The thrills that skiing and biking provide me in the natural environment, are what keeps me sane and happy. 9 to 5 never being in the outdoors everyday, forever.
Partnering with Vaude is the most natural fit for me because I charish nature and the outdoors so much that I want to protect it, so that we and the future generations can continue to enjoy it. Vaude's ethics and attitude toward nature and sustainability makes me proud to be part of their story. It is an honor to work with a company and people that have such high morals toward earths sustainability.
Richie's favourite products