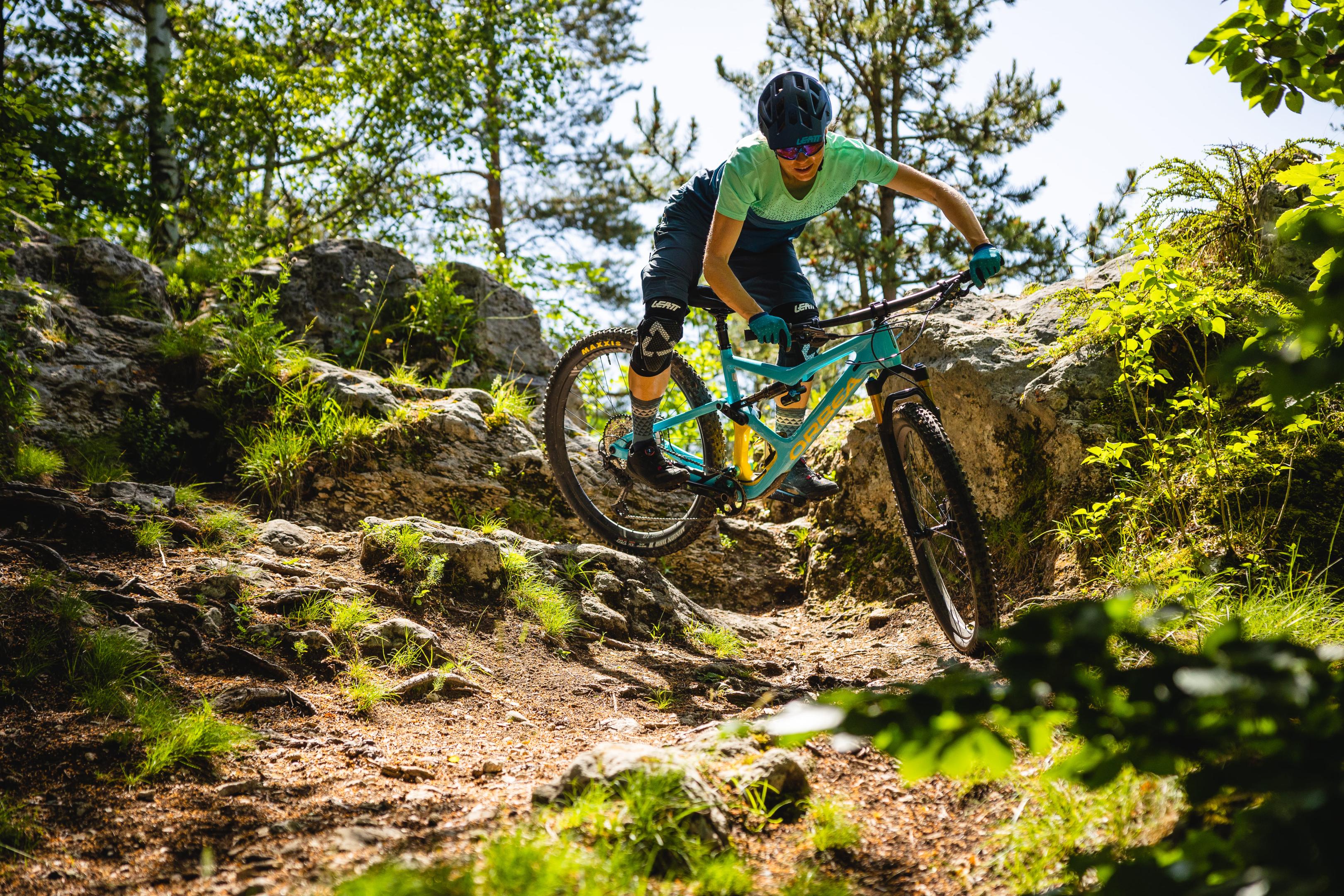 Kerstin Kögler
Born: 1982
Home town: Nürnberger Land
Favorite place: Glatzenstein
Goals:
For years, being a professional athlete was all about pushing my own performance limits, getting fitter and faster. This focus has now changed. My goal is to accompany and encourage other people in their athletic and personal development.

In mental coaching, my goal is for people to walk away from coaching feeling more valuable and effective, more active in approaching challenges, having more clarity, seeing, recognizing and using their own potential.
Highlights:
Self-employed for more than 10 years as a mental coach, riding technique trainer and member of the federal teaching team mountain bike DIMB

Racing: 10 years MTB Marathon & Cross Country national/international & 4 years Enduro pro

1. 1st place Bikattack Lenzerheide (2015)

2. Place Trans Savoie - Big Alpine Enduro - stage race from Val d'isere to Chamonix (2015)

3. Place Student World Championship MTB Marathon (2008)
"Be fearless in the pursuit of what sets your soul on fire."
Helmet on, in the saddle - off you go. Be free, experience nature, focus on the moment and feel the speed. Pause. Enjoy... And roll on.
For more than 25 years I have lived my fascination for mountain biking and turned this passion into my profession: as a mental coach, riding technique trainer and former professional racer.
For me, mountain biking brings together many facets. as an outdoor sportswoman, I love nature and I also leave ecological footprints. Reducing these is my concern and I am proud to have VAUDE on board as a long-term partner. And to always get new impulses and motivation for more sustainability from the cooperation. Thank you for your commitment and role model function!
Kerstin's favorite products