What is the best way to wash, dry and waterproof my softshell jacket?
In general, waterproof, water repellent and windproof performance apparel (Sympatex, Ceplex and Windproof products) should be washed as rarely as possible and as often as necessary. Please follow the instructions on the product's care label.
Care Products Needed:
Only use liquid detergents; a mild detergent is optimal. Even better: cleaning products for functional fabrics i.e. Nikwax Tech Wash (available from your dealer).
Difficulty: Easy
Time Needed: About 2 hours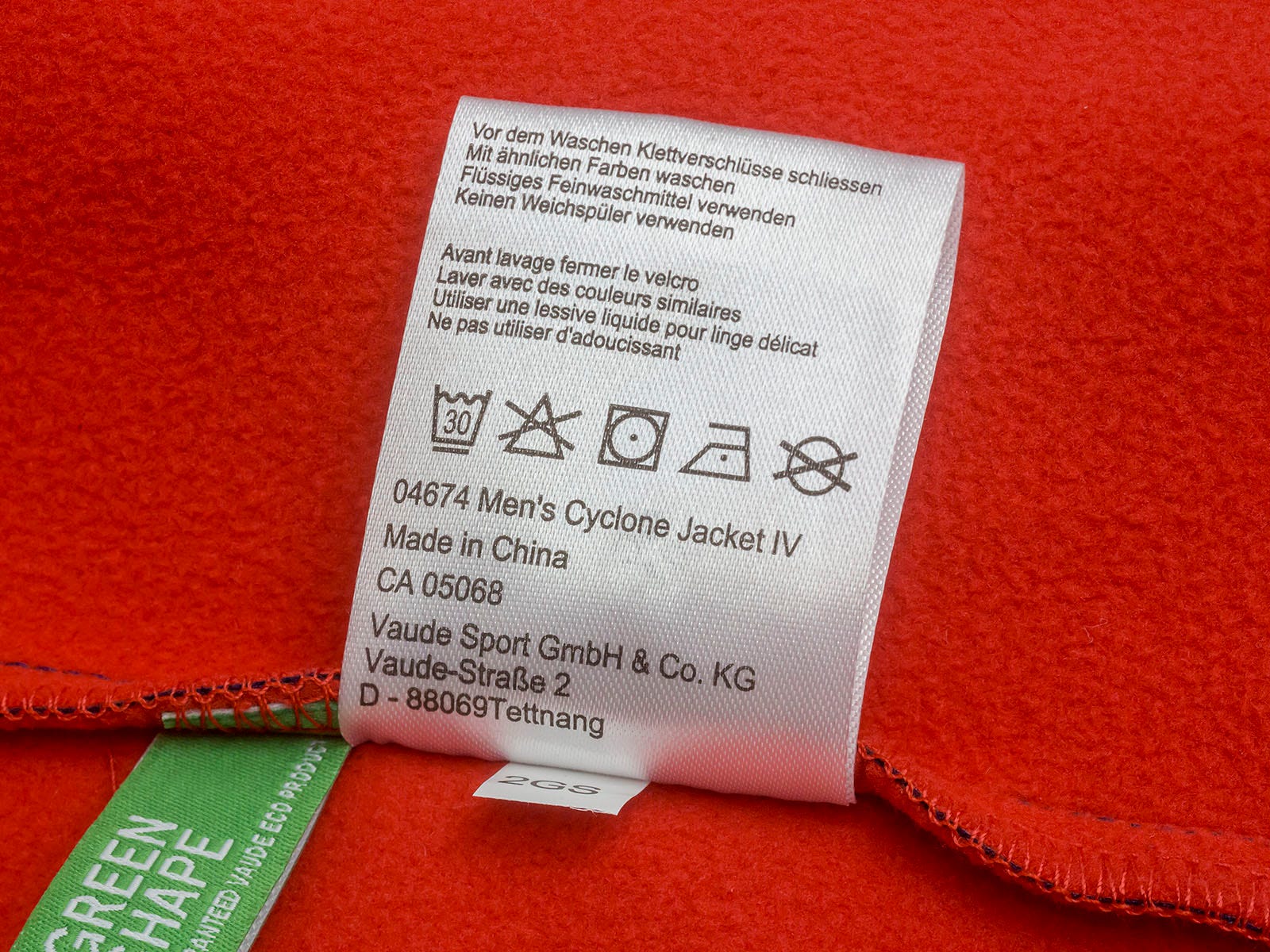 Pay attention to care label
Set the washing machine to 30 °C with a gentle cycle.
There are symbols for the recommended care products on the smaller label. We recommend Nikwax Tech Wash for the washing cycle and the environmentally friendly (PFAS and PFC free) TX Direct Spray from Nikwax for waterproofing if necessary.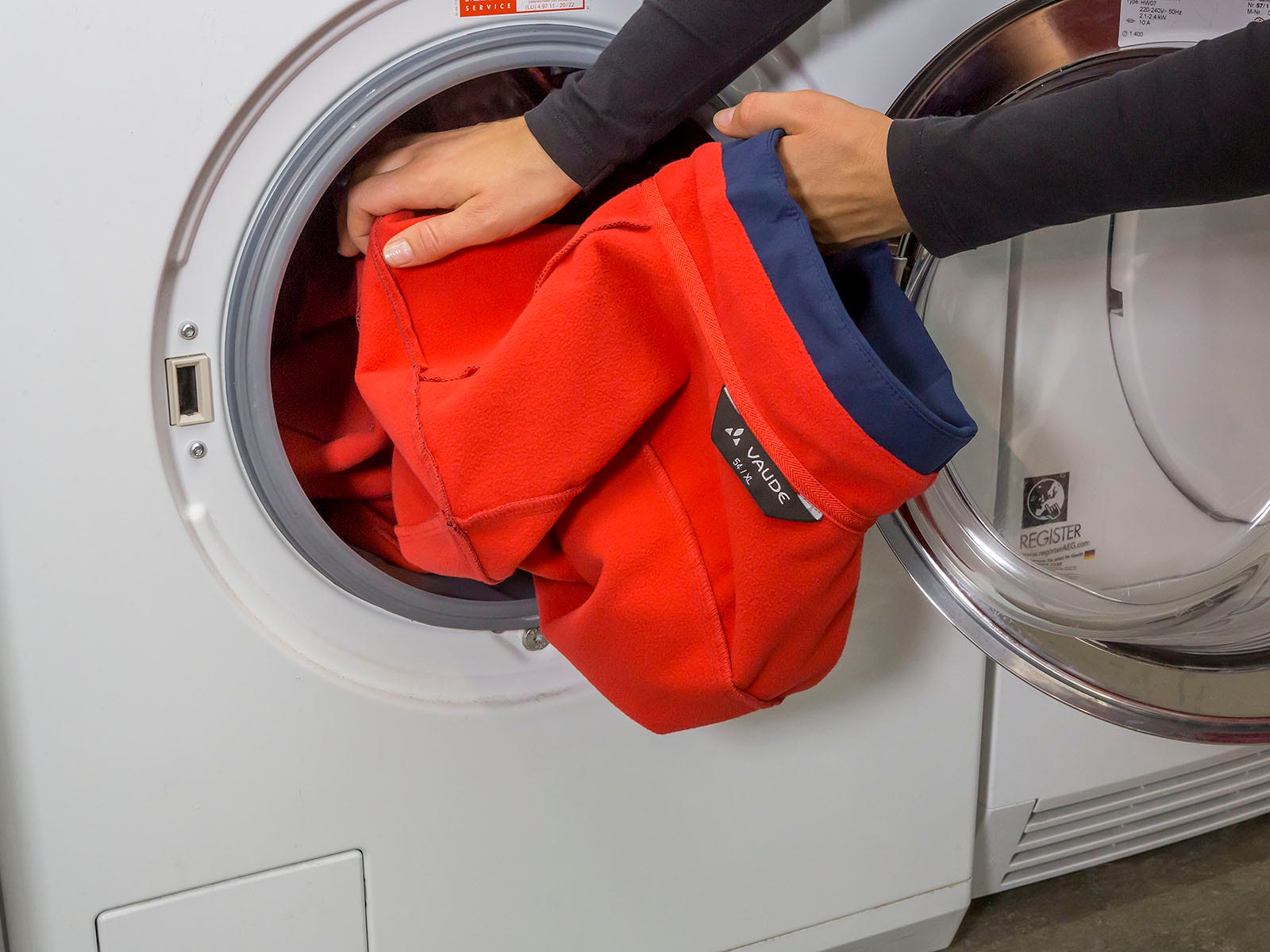 Fill washing machine
Fill the washing machine. For optimal results you should wash similar colors together and turn the items inside out before washing.
Important: Please always close buttons, zippers and Velcro closures before washing. This keeps fibers from catching and the clothing from stretching out during the wash cycle.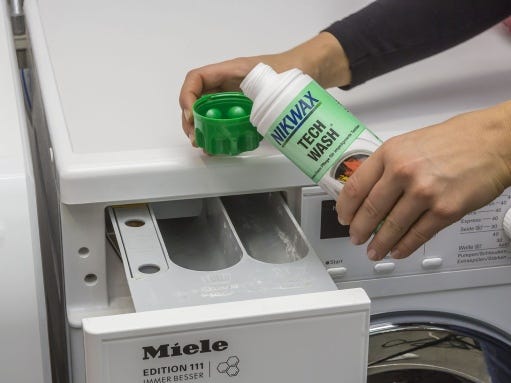 Washing
Do not use fabric softener or bleach!Set the washing machine to the cycle and temperature recommended on the apparel. In our example it's 30 °C and a gentle cycle.
Put the correct amount of liquid in the dispenser depending on the hardness of your water. You can find out how much you should use by reading the instructions on the care product.
Important: Keinen Weichspüler oder Bleichmittel verwenden!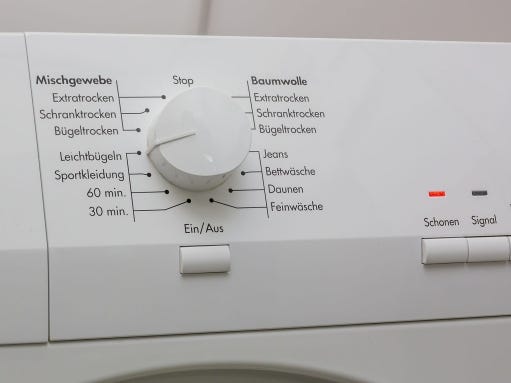 Drying
For optimal reactivation of the waterproofing (DWR), put the clothing into the dryer for 30 to 50 minutes after washing.
Alternatively, you can air dry the clothing in a warm and dry place, however, the waterproofing will not be reactivated.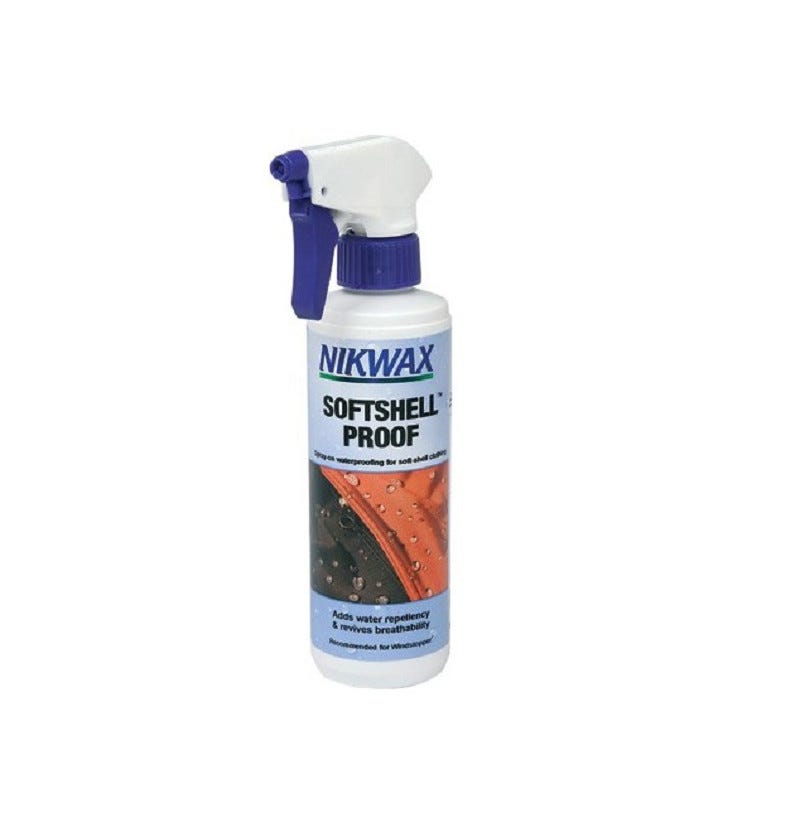 Waterproofing when necessary
If the waterproofing has been reduced with time, you can treat your jacket with a spray-on waterproofing. We recommend the spray on product from Nikwax for softshell products.
Expert Tip
Our eco-friendly, water-repellent Eco Finish finish comes entirely without harmful chemicals from the PFAS group, which includes fluorocarbons, but not without proper care.
We recommend that you impregnate your weather protection clothing before intensive use and after every wash.
Important: Please follow the instructions printed on the care product.