We are taking initiative. Fair production is also possible in Asia.
Ever wondered why a large part of the VAUDE product range is manufactured in Asia, even though the quality of working conditions there is controversial? You might not be aware of it yet, but fair and ethical production is also possible in Asia.
Much of the textile industry has moved to Asia since the '80s, and major textile production facilities no longer exist in Germany. And even if they did, the significantly higher labor costs in Europe would pose a major problem. Our fairly produced VAUDE gear and apparel would cost twice as much for you, our customers. We are certain that the decisive factor is not where production takes place – but how. In our fair production facilities, we are committed to fair wages in Asia and are ensuring good working conditions for the people who make your gear and apparel.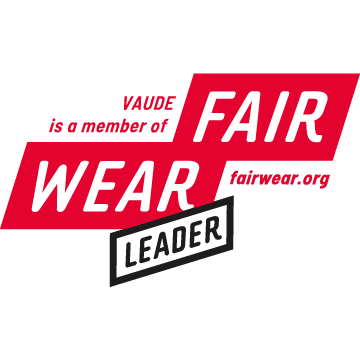 VAUDE has been a Fair Wear Leader since 2015. This is your seal for products from fair production.
This means we are committed to good working conditions and fair wages for all. As a member of the Fair Wear Foundation (FWF), we are committed to continuously improving working conditions in all production facilities. These are regularly monitored. VAUDE has achieved the highest status as an FWF member with Leader Status.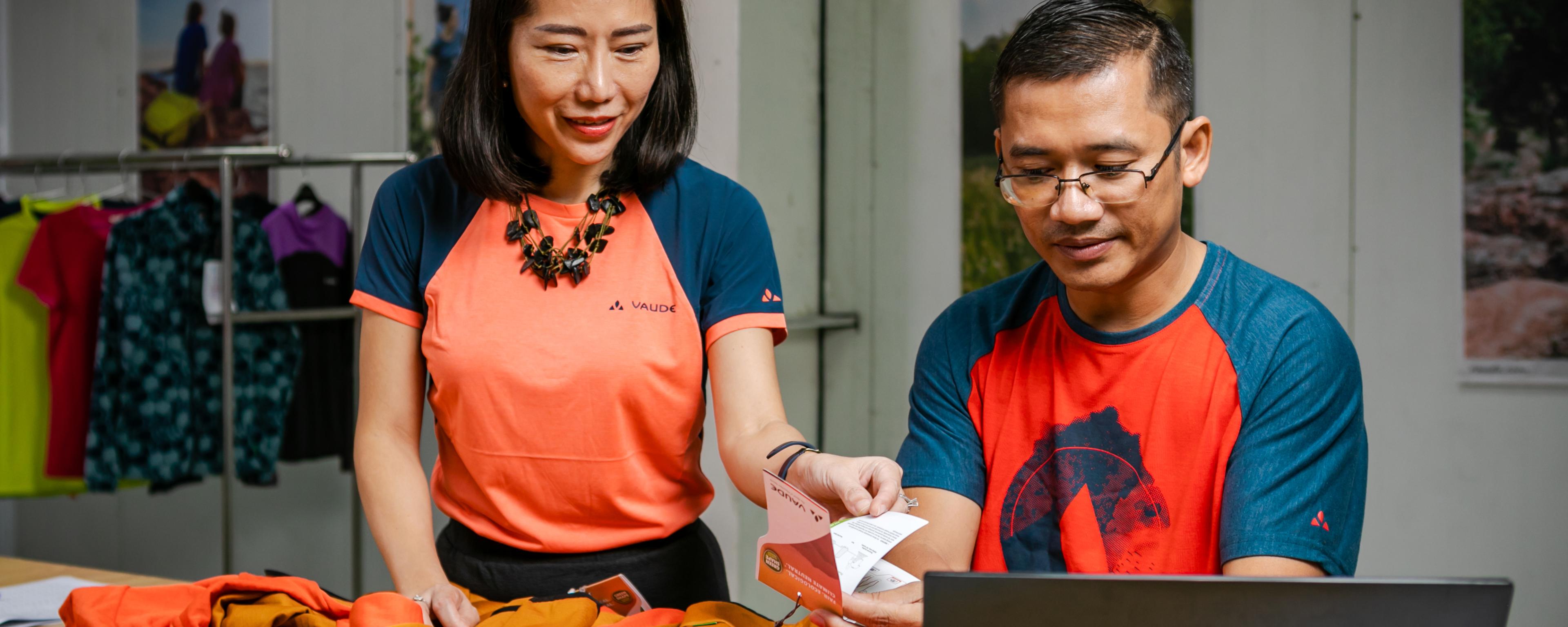 True partnership. Forging new pathways with our producers.
Instead of constantly replacing producers in a battle for the lowest price, we at VAUDE treat our manufacturers in Asia as equals. We believe that trust-based, long-term relationships are the only way to design our production processes sustainably and to ensure steady improvement. The producers we work with can rely on us because we give them real planning security. With collaborations that are candid and constructive, we are adopting a novel approach in order to consistently implement sustainability and fair working conditions in our Asian production facilities.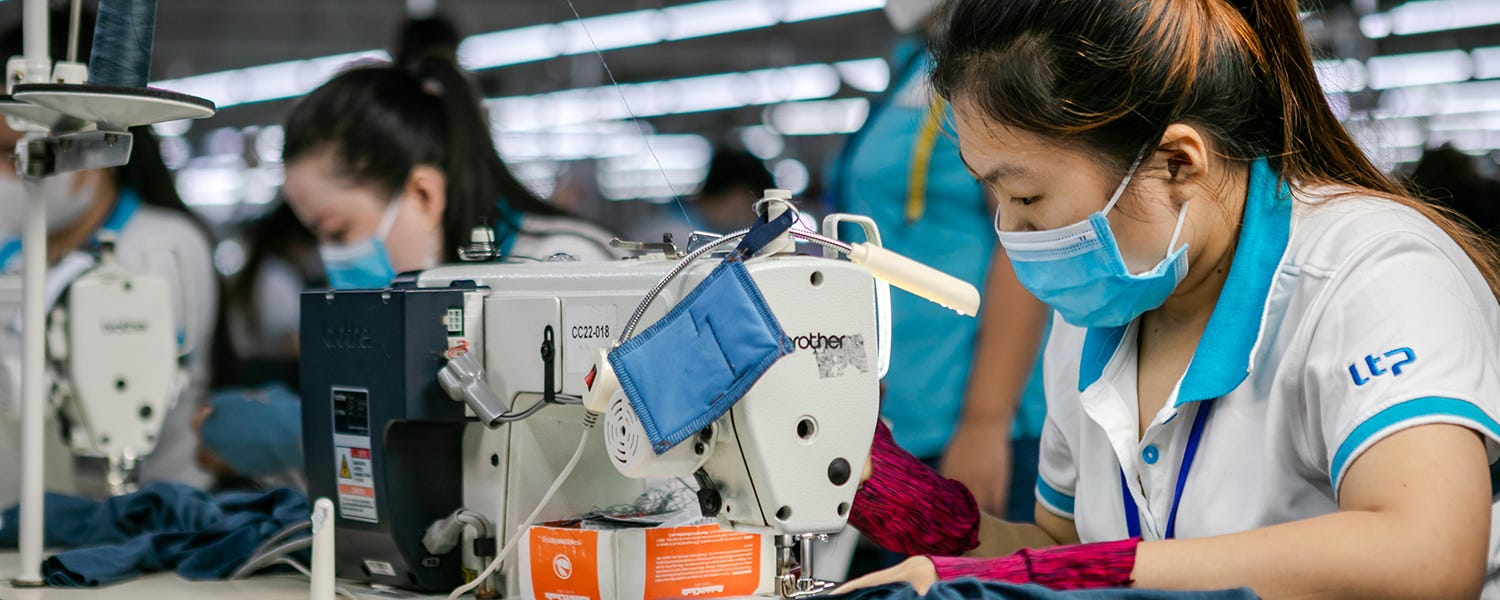 Fair working conditions in production and high social standards
Are fair working conditions and fair wages important to you? This is exactly what we're striving to ensure throughout our supply chain. And it's why we at VAUDE are facing up to our social responsibility – not only with producers, but also with their subcontractors and suppliers. We carefully select our partners for our fair production and require compliance with clearly defined environmental and social standards. We also require all our producers to pay their employees a living wage. We want to set a good example and be resolute in our actions so that your VAUDE gear and apparel is produced under fair conditions.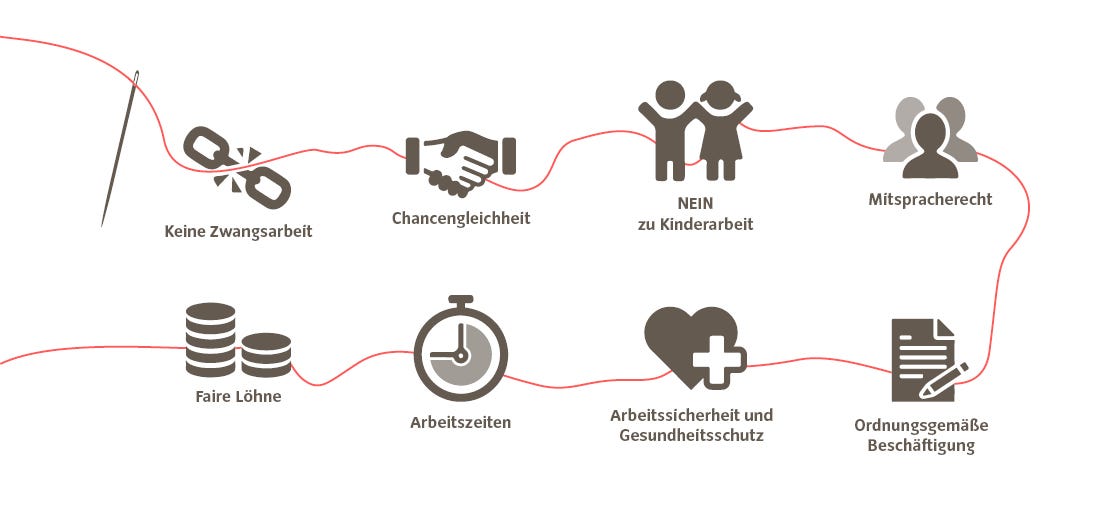 Trust is good. External verification even better.
We really mean it. Since 2010, VAUDE has been a member of the Fair Wear Foundation (FW), an independent non-profit organization that aims to improve working conditions in the textile industry worldwide and applies strict criteria. To this end, we have ourselves and all our producers in Asia audited every year by Fair Wear. VAUDE achieves top scores in these audits year after year and has been considered a leading brand in Fair Wear since 2015. You can rest assured that we take our social responsibility for fair production very seriously.
Fair wages and social justice: CEO Antje von Dewitz explains why VAUDE produces in Asia:
VAUDE company founder Albrecht von Dewitz gives insights into backpack and bag production in Vietnam. Read the whole report.