Behind the scenes at VAUDE Amare baby carrier:
A new product has recently seen the light of day at our site: the Amare baby carrier from VAUDE. Our Amare Baby Carrier is not a Kraxe, but a soft, ergonomic carrier for small babies from birth. It has been a long and exciting road to this first for VAUDE. How the Amare baby carrier came about and how much heart and soul went into this product for our little ones, I'll tell you here from my perspective as a backpack designer.
How the VAUDE Amare baby carrier came about
Responsibility is what drives VAUDE CEO Antje von Dewitz and her entire team. We think entrepreneurship means keeping the impact on people and the environment in mind when we act. That's why we launched Green Shape, our own sustainability label, in 2010. Since then, a lot has happened - the percentage of Green Shape products in our collection has increased steeply year after year, and the criteria for Green Shape, which were strict from the beginning, are continuously being developed and tightened. This year we are aiming for external accreditation for Green Shape as an environmental standard. After more than 10 years now, we proudly look back on our Green Shape success story.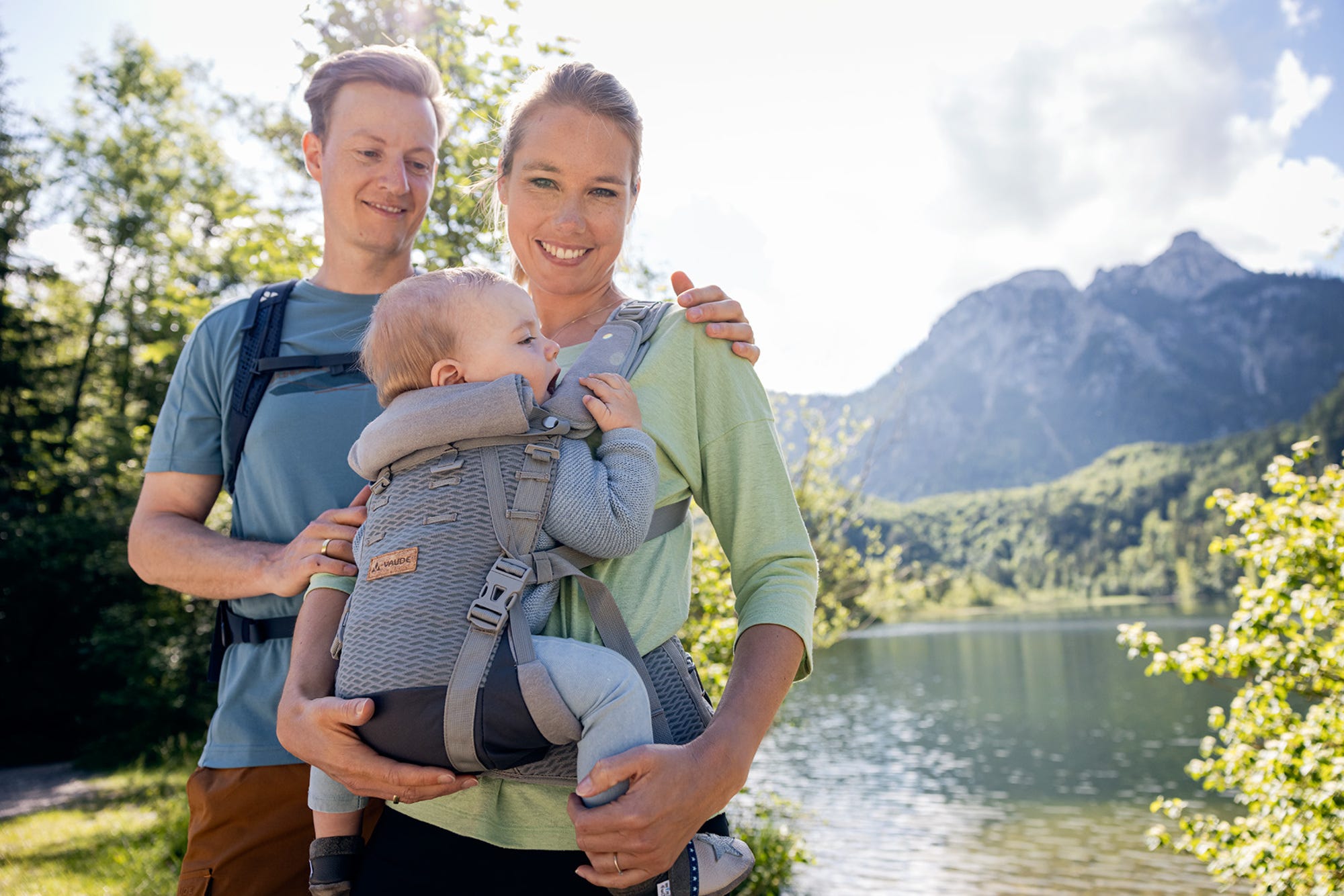 In search of an ergonomic and sporty baby carrier
The trigger for the decision to develop my own baby carrier in-house at VAUDE was my personal experience with baby carriers. As a product designer for backpacks and a new mom, I was dissatisfied with the range of baby carriers on offer in 2015, especially if you want to take your offspring on longer hikes and are generally sporty. The straps and waist belts of the baby carriers that were on the market at the time could not stand up to comparison with well-fitting backpacks. And the functions such as length adjustability, ventilation and stowage options were also rather unsatisfactory in direct comparison to backpacks.
I took this experience as an impetus to fill this gap in the baby carrier market. So the decision was made at VAUDE to develop our own baby carrier - because we know what makes a well-fitting, functional Backpack .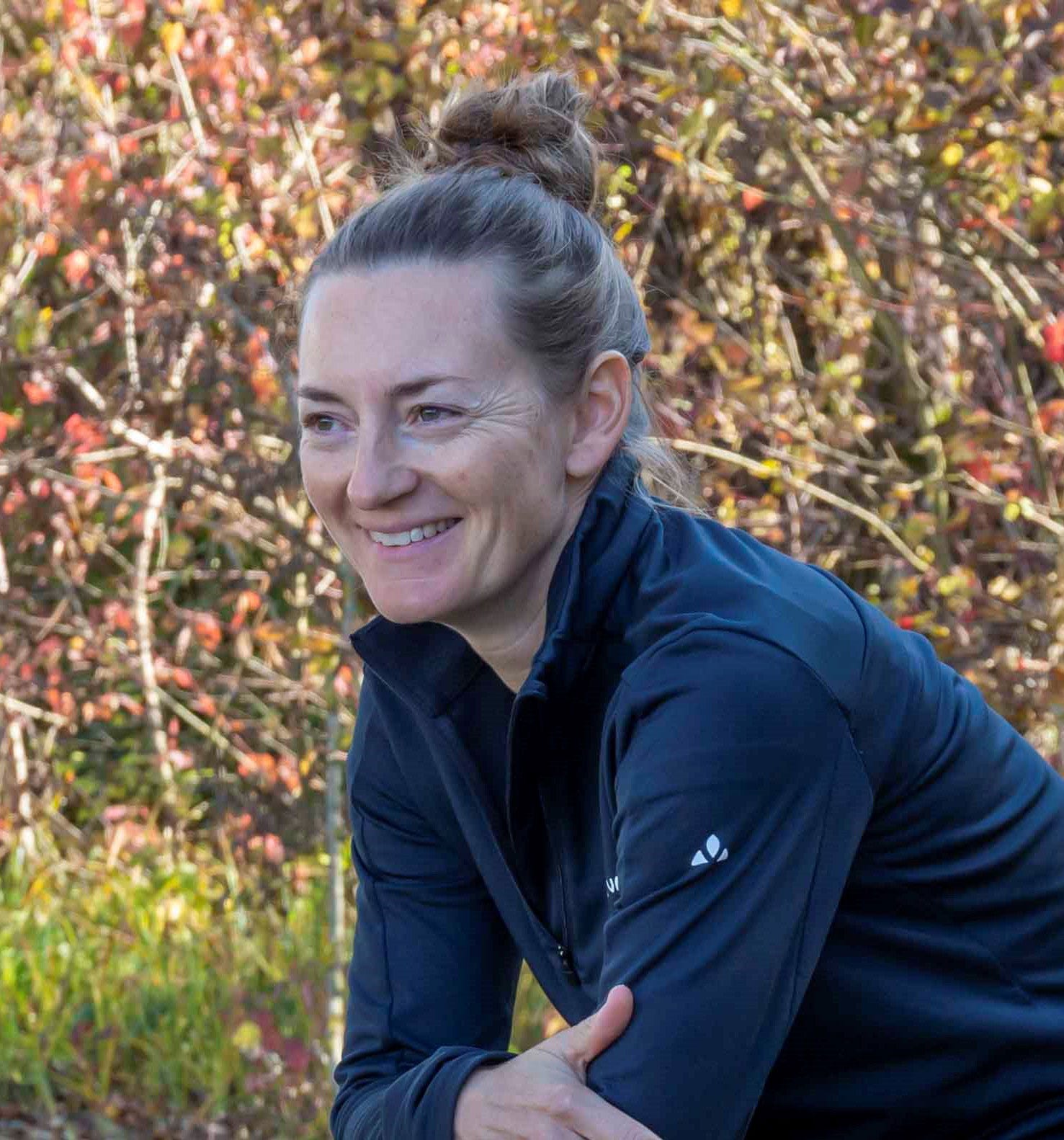 "We wanted to take advantage of our backpack expertise when designing a baby carrier."
Starting signal for the Amare baby carrier
With the development of the Amare baby carrier, our goal was to offer all active and nature-loving parents the opportunity to discover our livable world together with baby heart to heart. Of course, in the usual VAUDE quality free of harmful substances and certified with our Green Shape Standard.
In the creative workshop, we gathered ideas, visions and goals for our baby carrier. To do this, we got numerous experts on board: babywearing consultants, experts from the child carriers rental business, unbiased mothers not associated with VAUDE, and people from marketing and product design who have been working for more than 20 years child carriers as well as develop baby carriers. With as many different perspectives as possible, we wanted to fully map the needs of babywearing parents and baby.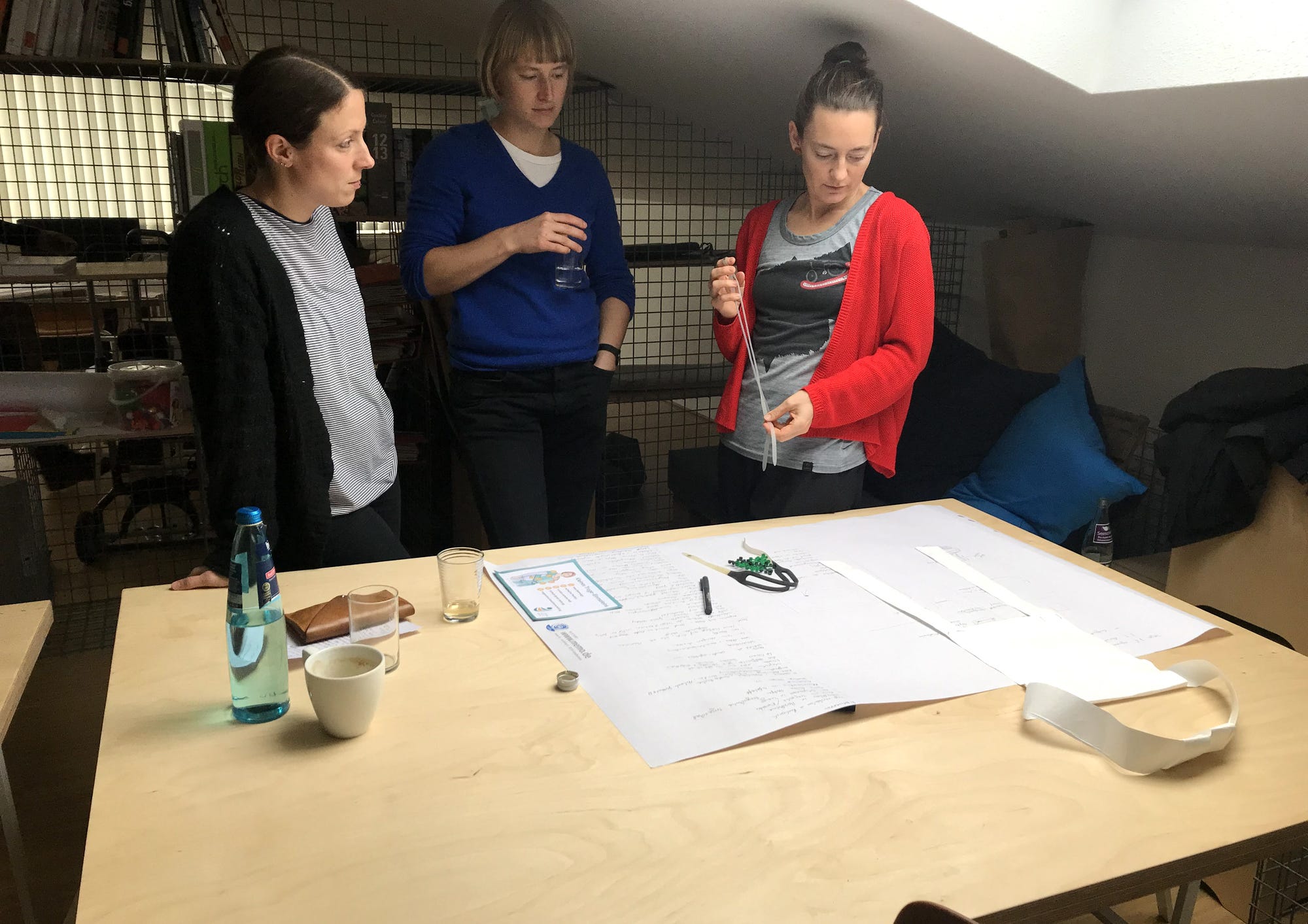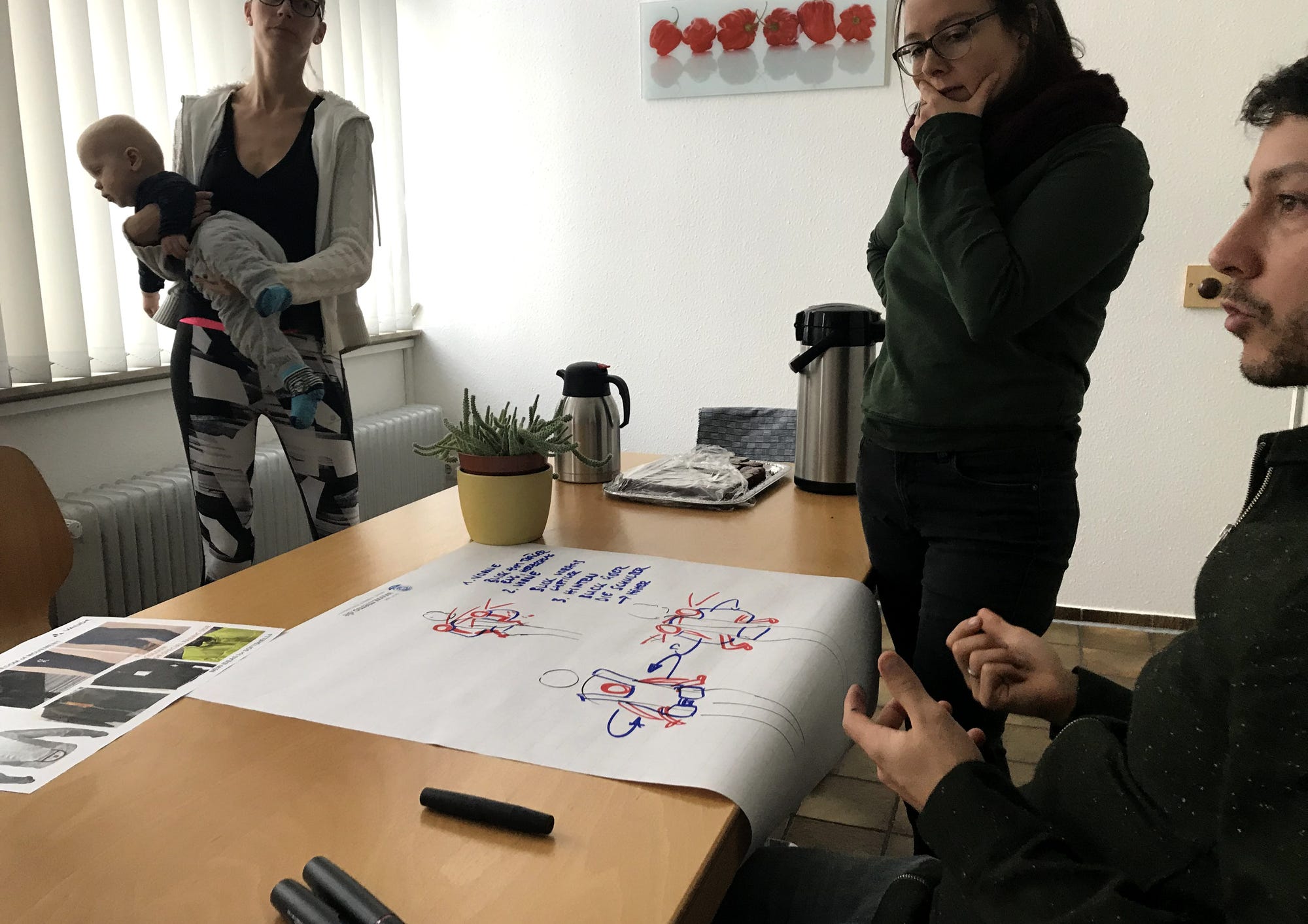 Exciting insights: collaboration with the babywearing school
For this reason, a technician and I attended a training session at the Trageschule Hamburg (in german) this is one of the most renowned babywearing schools in Germany, which trains babywearing consultants and awards certifications for babywearing manufacturers. There we received a lot of information about the competitors on the babywearing market as well as about how to carry babies ergonomically. We also learned about the psychological significance of babywearing - an all-round exciting insight.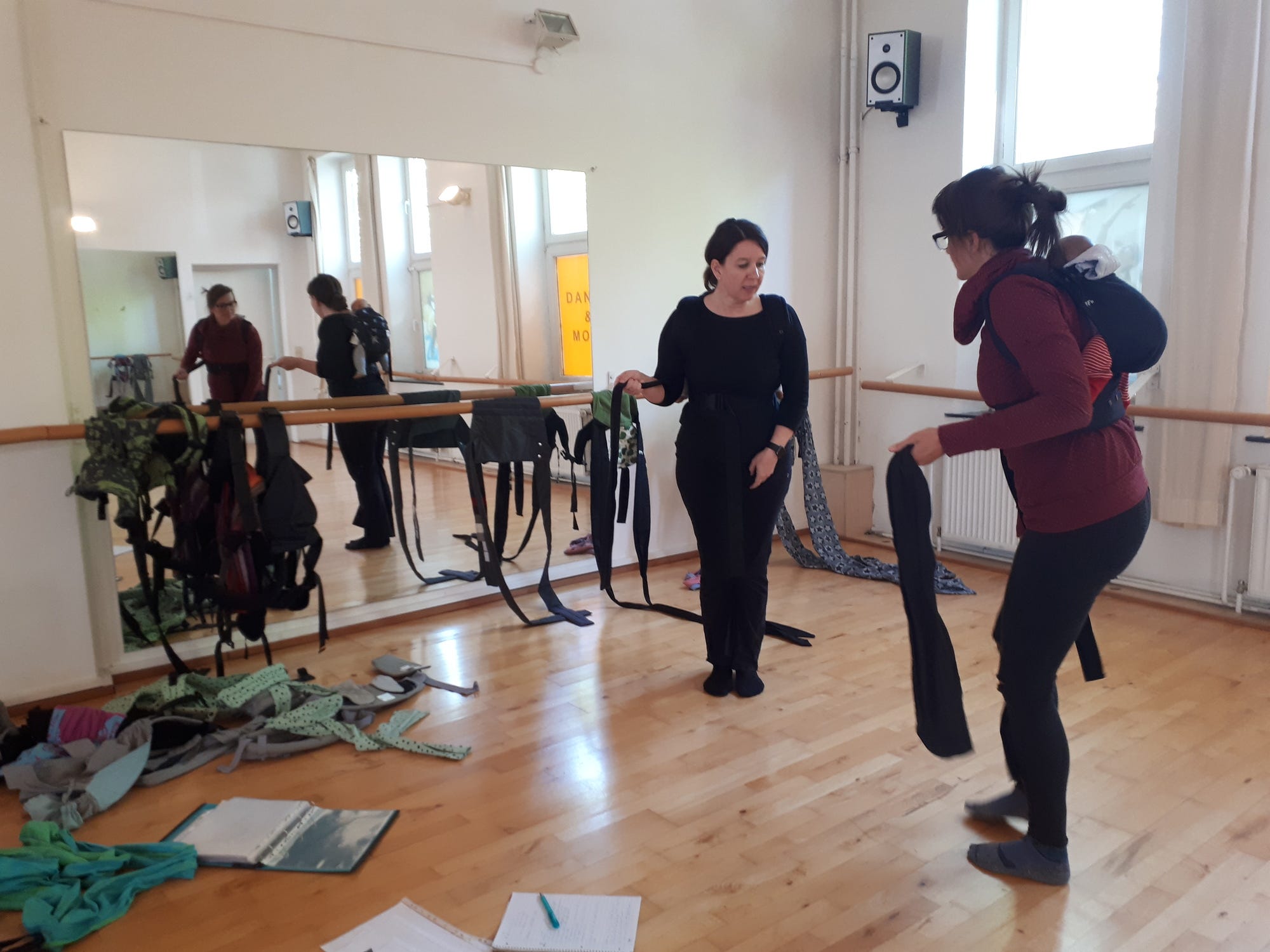 Hurdles in the development of the Amare baby carrier
Of course, the development of our baby carrier was not always a summit storm, but rather an uphill and downhill ride. For our team, it was an enormous challenge to maintain our previous ideas of ergonomics and to develop a product that is equally suitable for men and women and that can also be worn in front of the belly. Babies are carried in front of the stomach from birth, as their whole body and especially their head is better supported there and they are better protected from too much stimulation there. This carrying position was previously foreign to us from the backpack and harness development and has presented us with a whole new set of difficulties.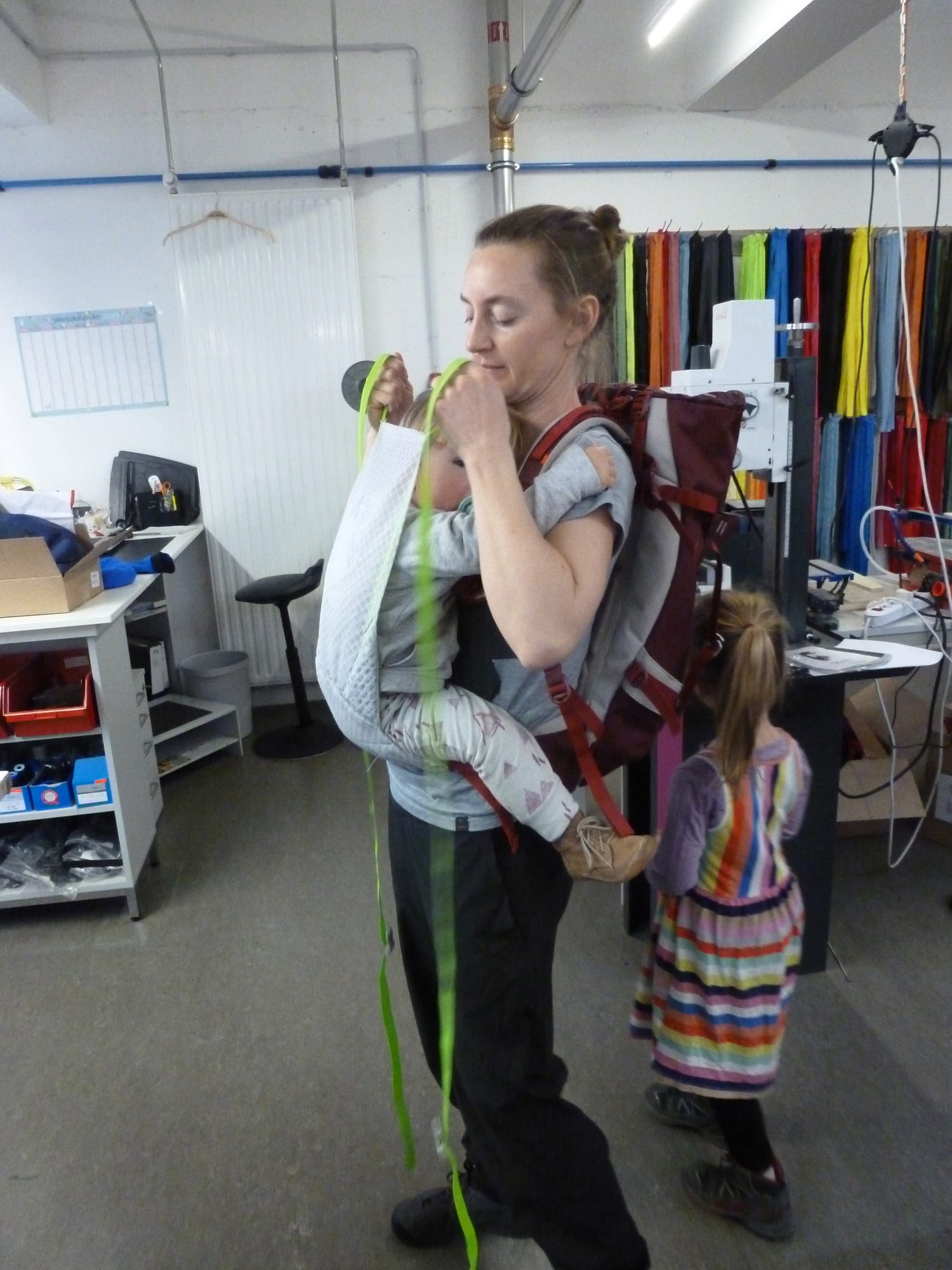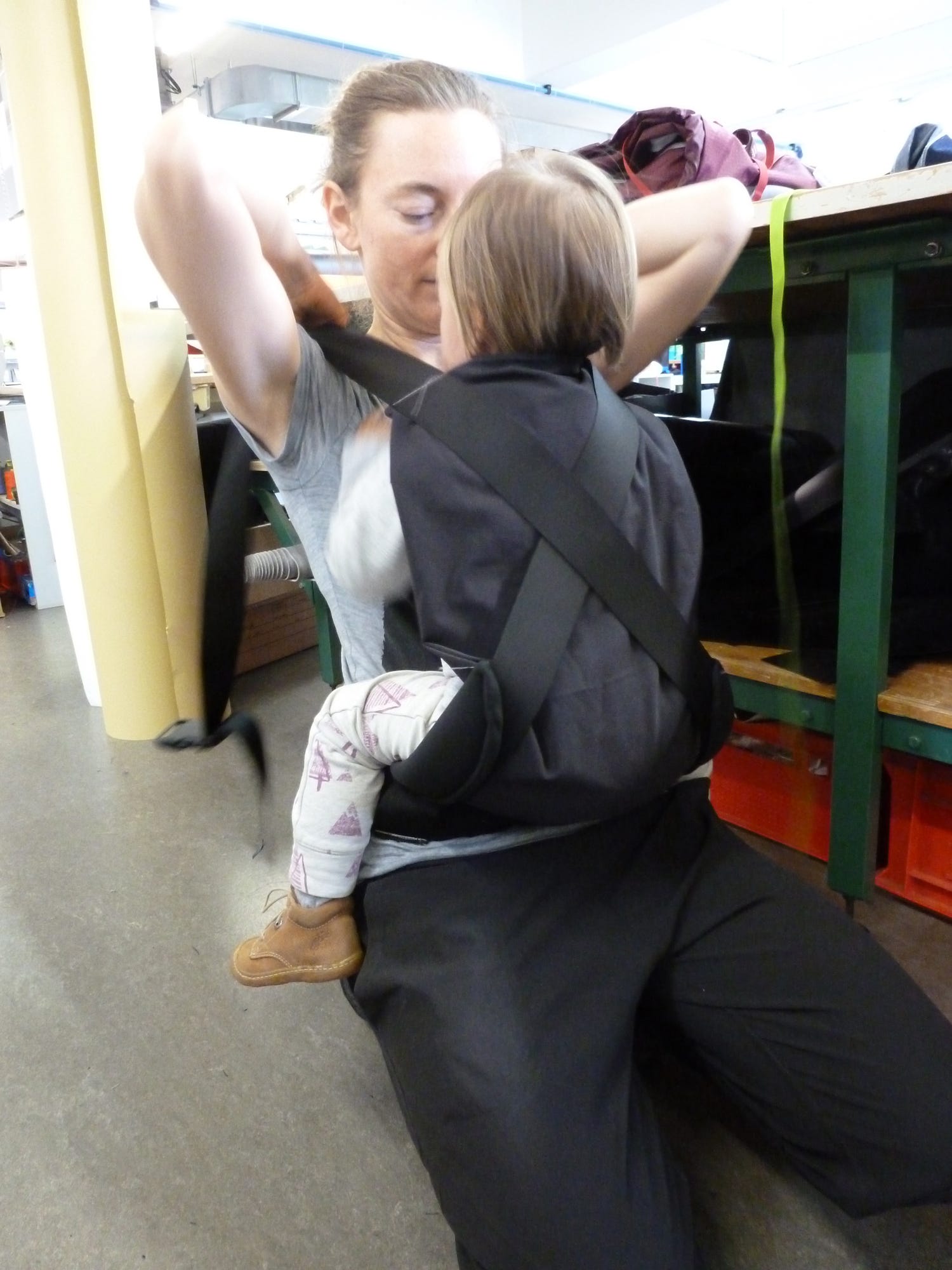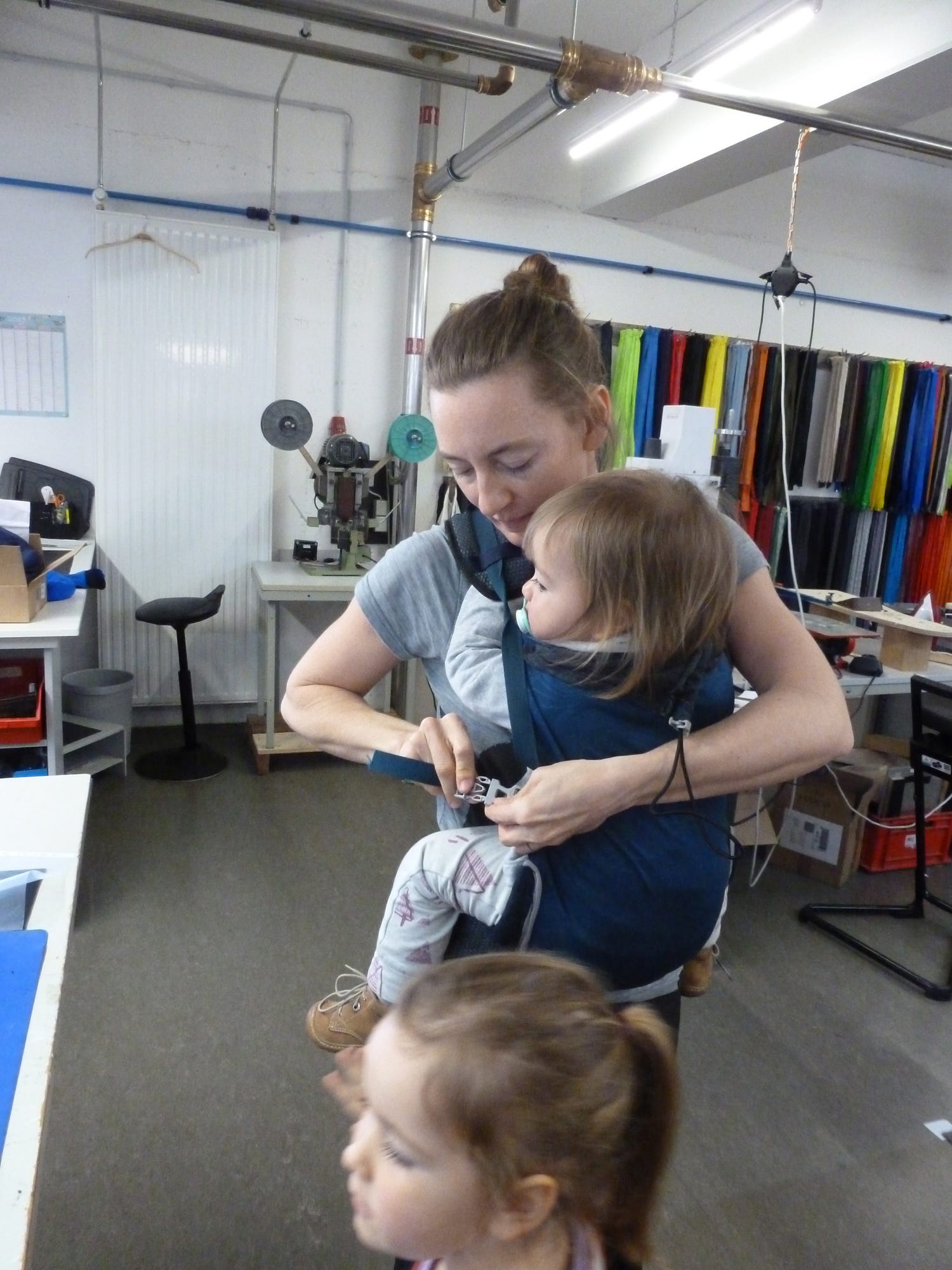 An ergonomic baby carrier for all body shapes - is that possible?
So far, we at VAUDE have developed different Backpacks for men or women to cater even better to different body sizes and shapes. We also take into account gender-specific differences in anatomy, such as a wider pelvis and narrower shoulders, in our backpacks. For babywearing, however, it should now all at once be a product for all body shapes that can be worn both on the back as well as on the stomach. A huge challenge that we have taken on. For example, this step created the patented Snake Shape shoulder straps of the Amare baby carrier.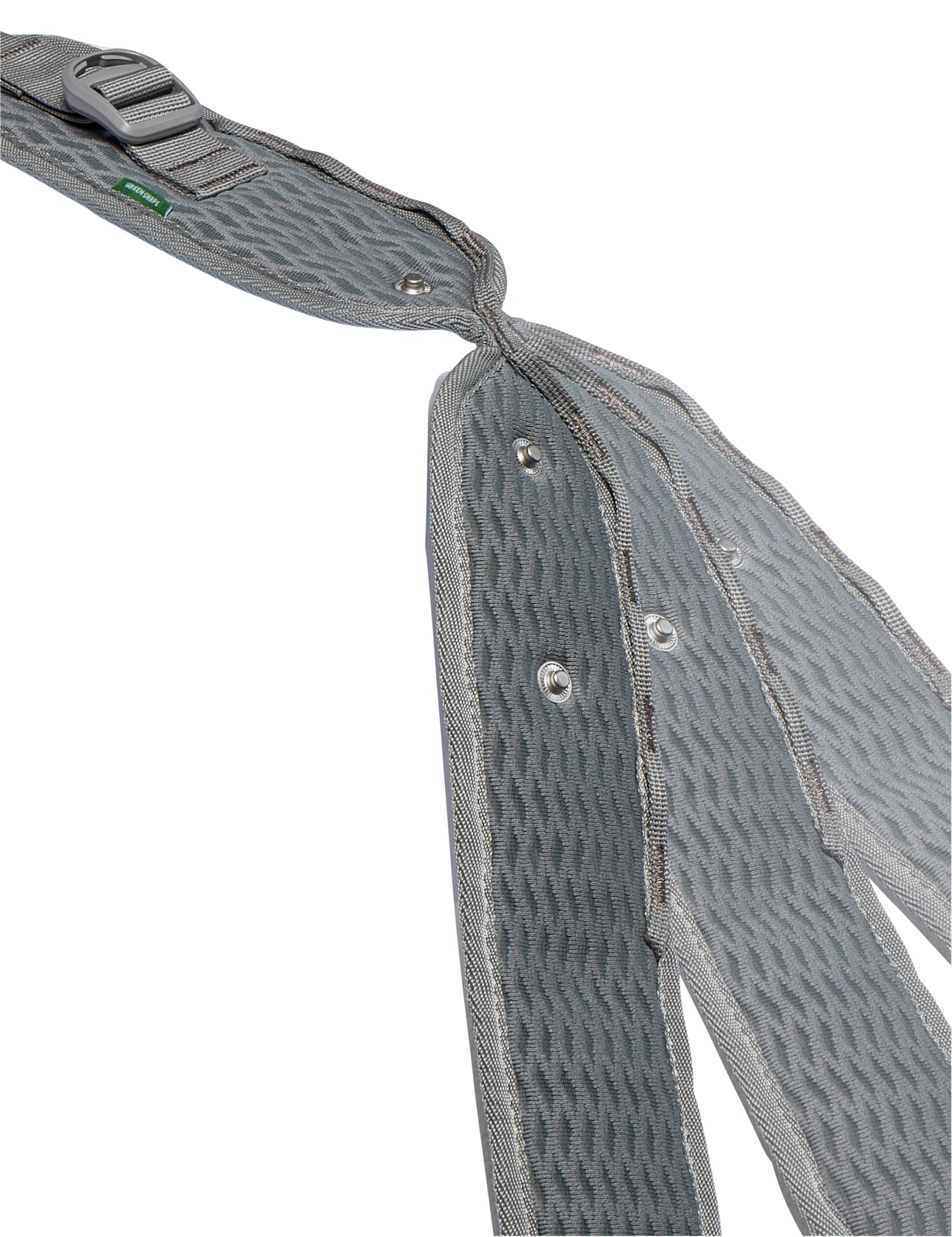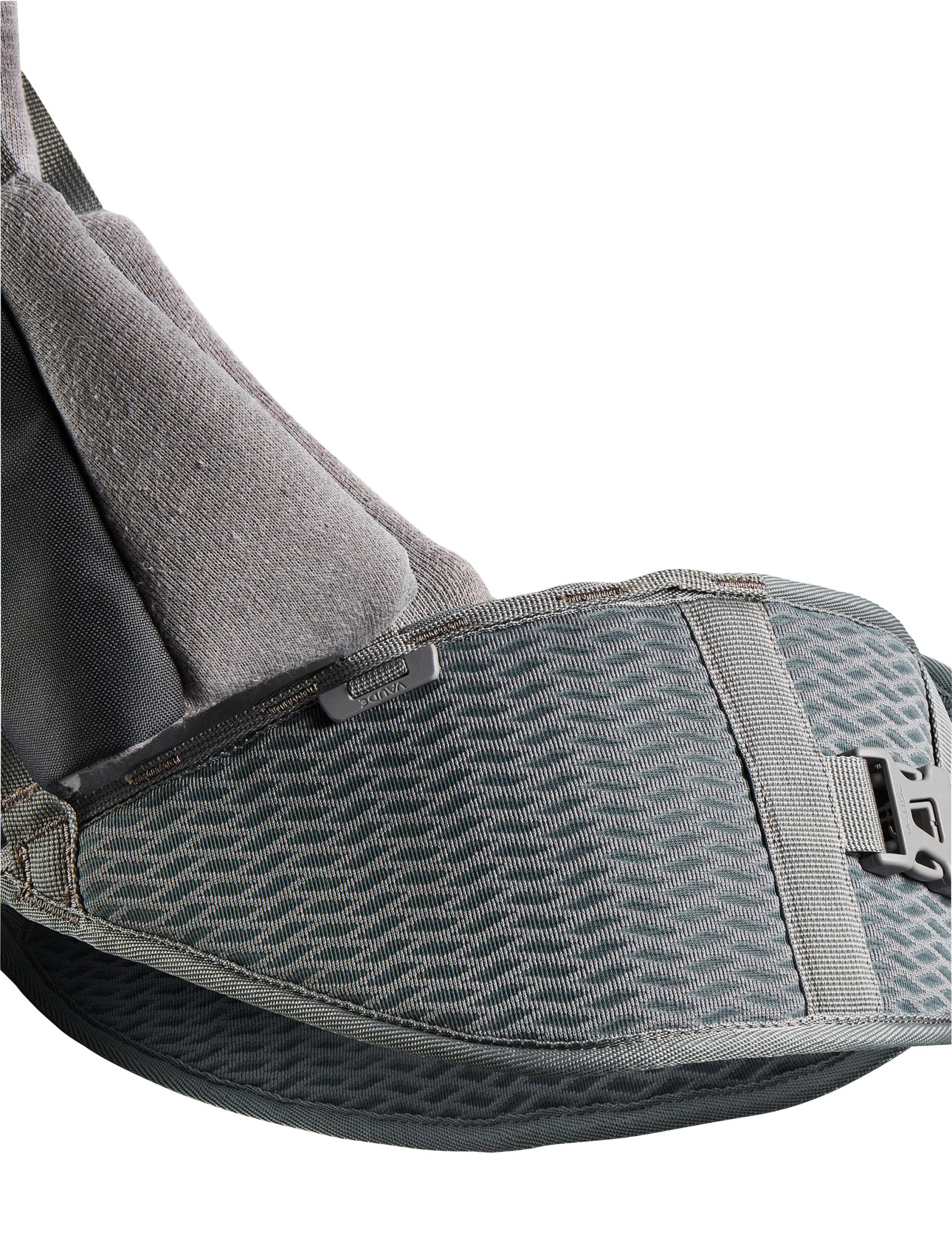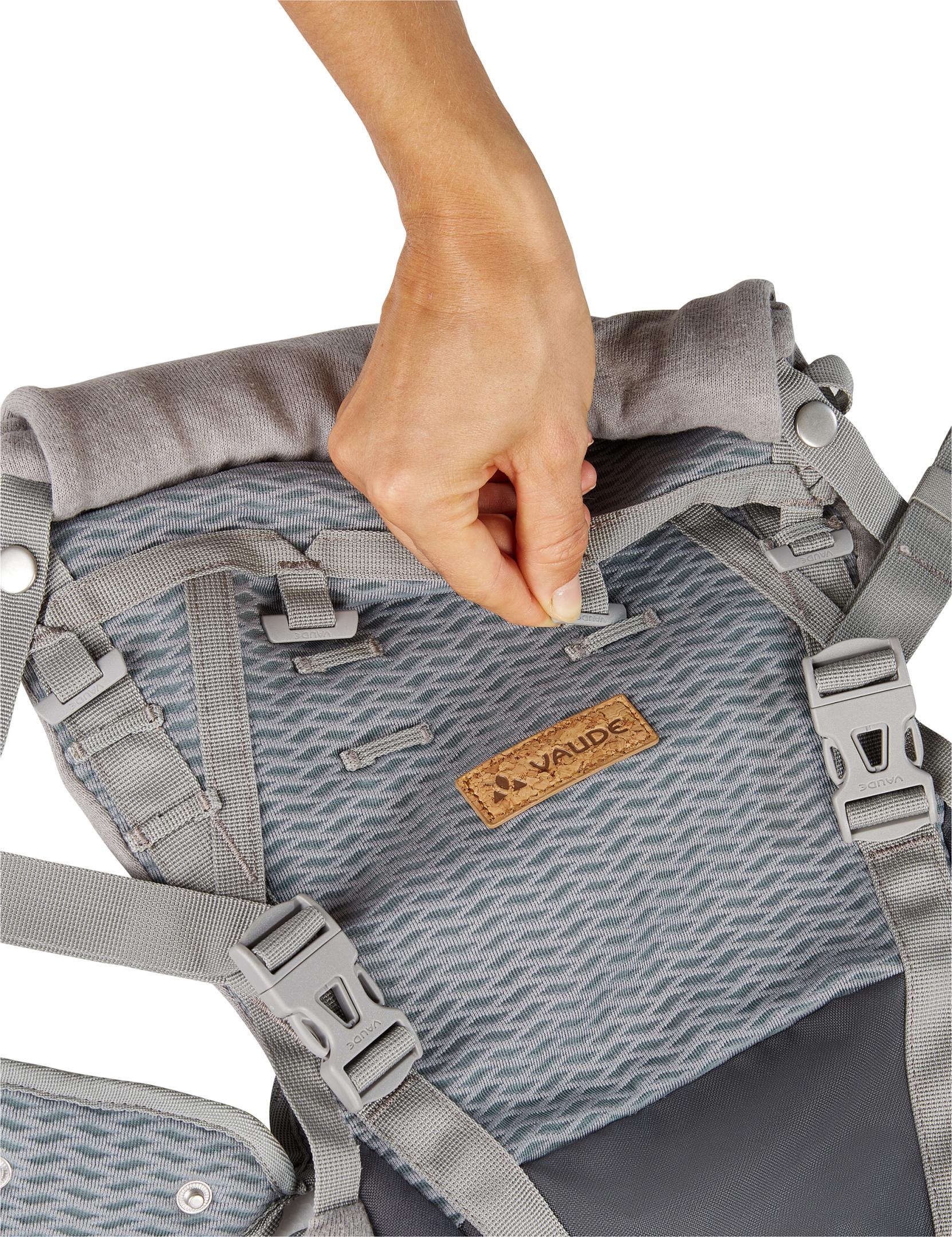 The big test cuddle: The Amare baby carrier in a practical test
A very important step in the development of the baby carrier was the test phase. We transferred the accumulated knowledge from the workshop and the babywearing training, as well as our years of experience in backpack development, to prototypes. These self-sewn prototypes - and there were an infinite number of them! - Our employees were then allowed to test them with their children. During this phase, the prototypes of the baby carrier were repeatedly improved and further developed.
Subsequently, the fine-tuning with regard to the different body shapes was on the agenda. During the extensive fitting sessions, we tested the prototypes of the carriers on large, small, heavy, light, male and female people, as well as on combinations that resulted - for example, on a small, light baby carrier.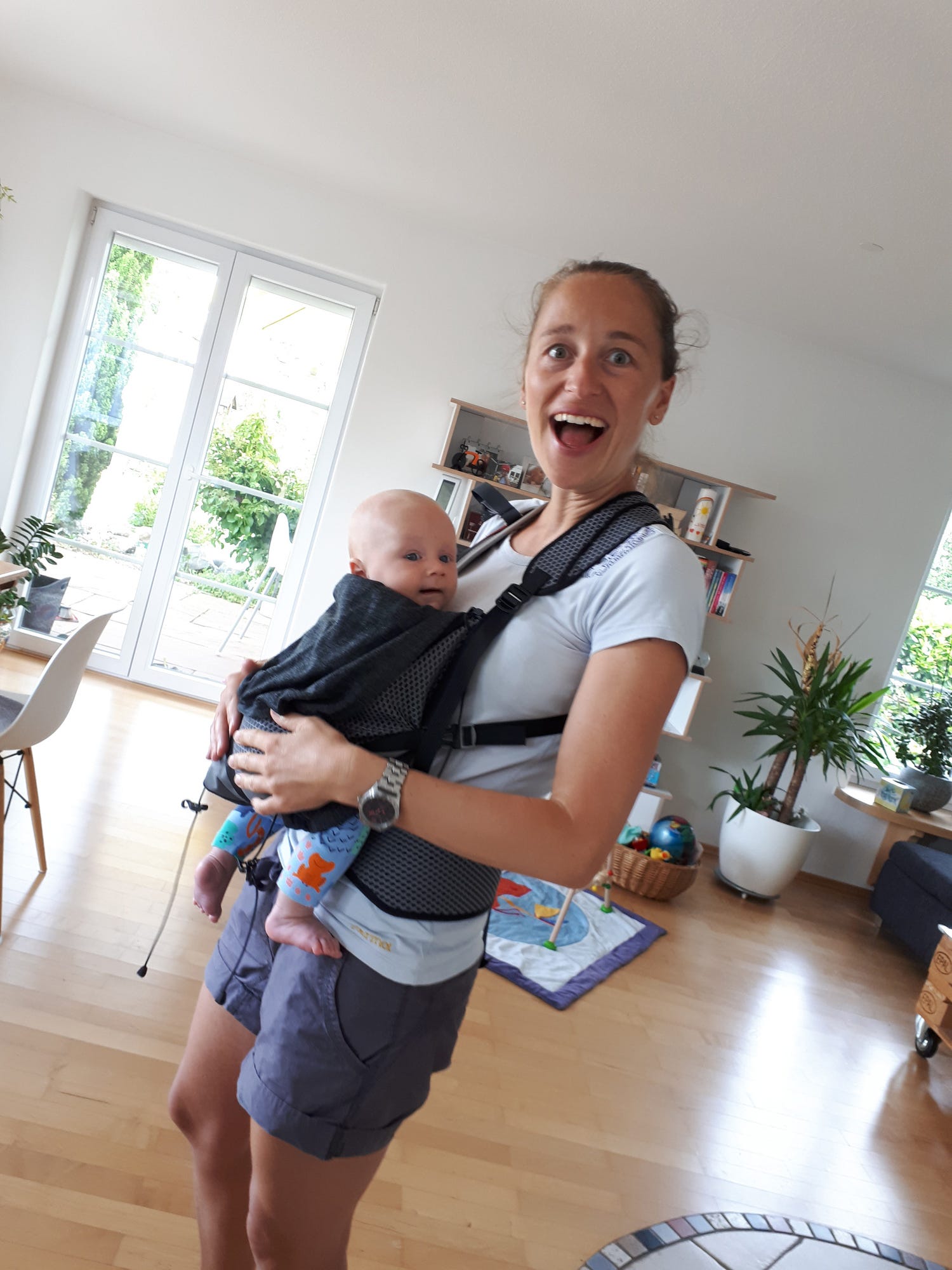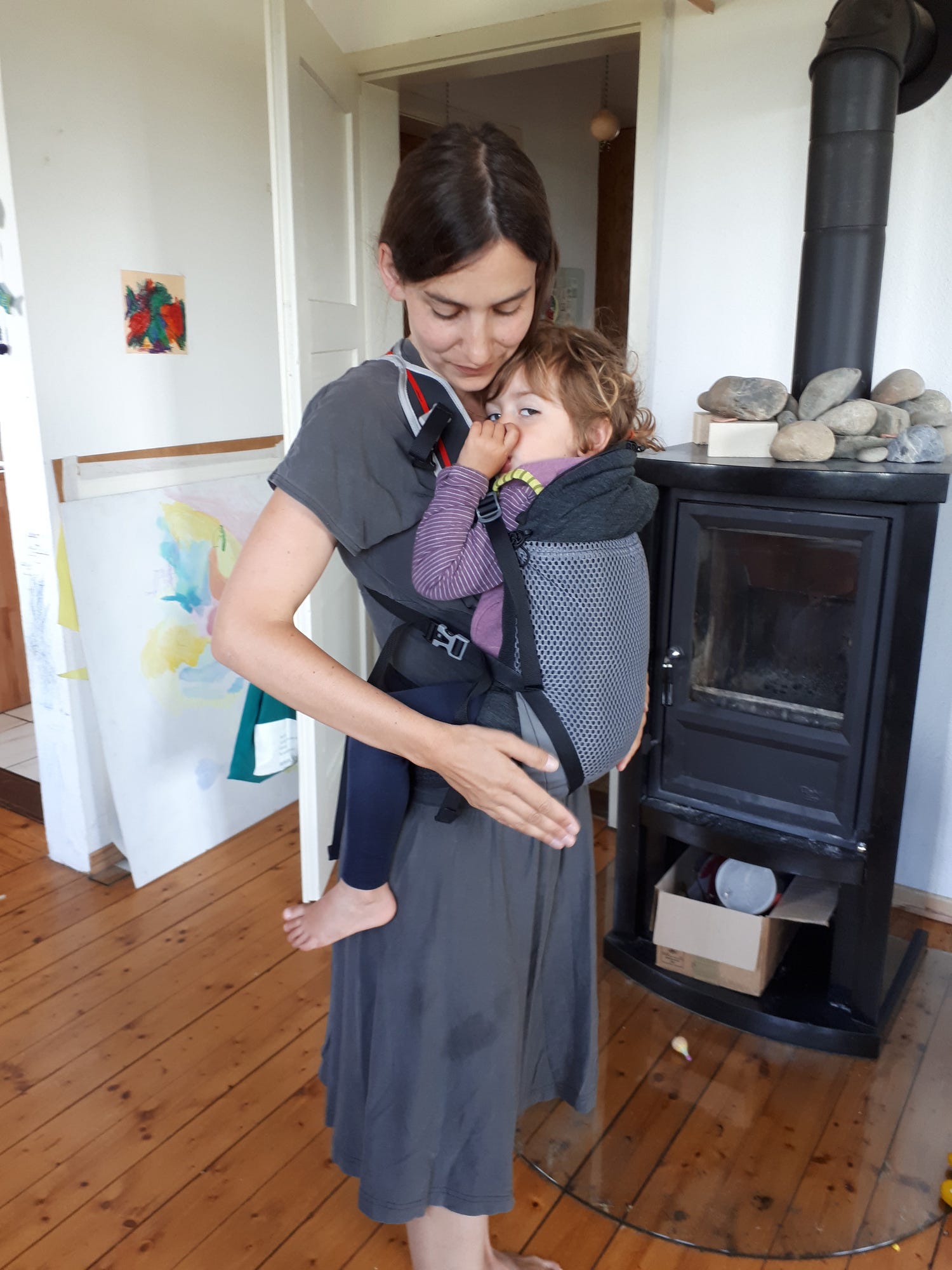 The final steps: From the baby carrier samples to the Online store
Finally, we were ready to have the first samples sewn in our workshops in Vietnam. These samples now had to pass the long test. VAUDE employees, as well as friends and acquaintances, were allowed to test the baby carrier extensively over a longer period of time: with small babies and larger carriers, for cuddling and comforting, in everyday life and during sporting hikes. The feedback collected during these tests was then used to revise the product, until finally a product sample was sent to the retailers.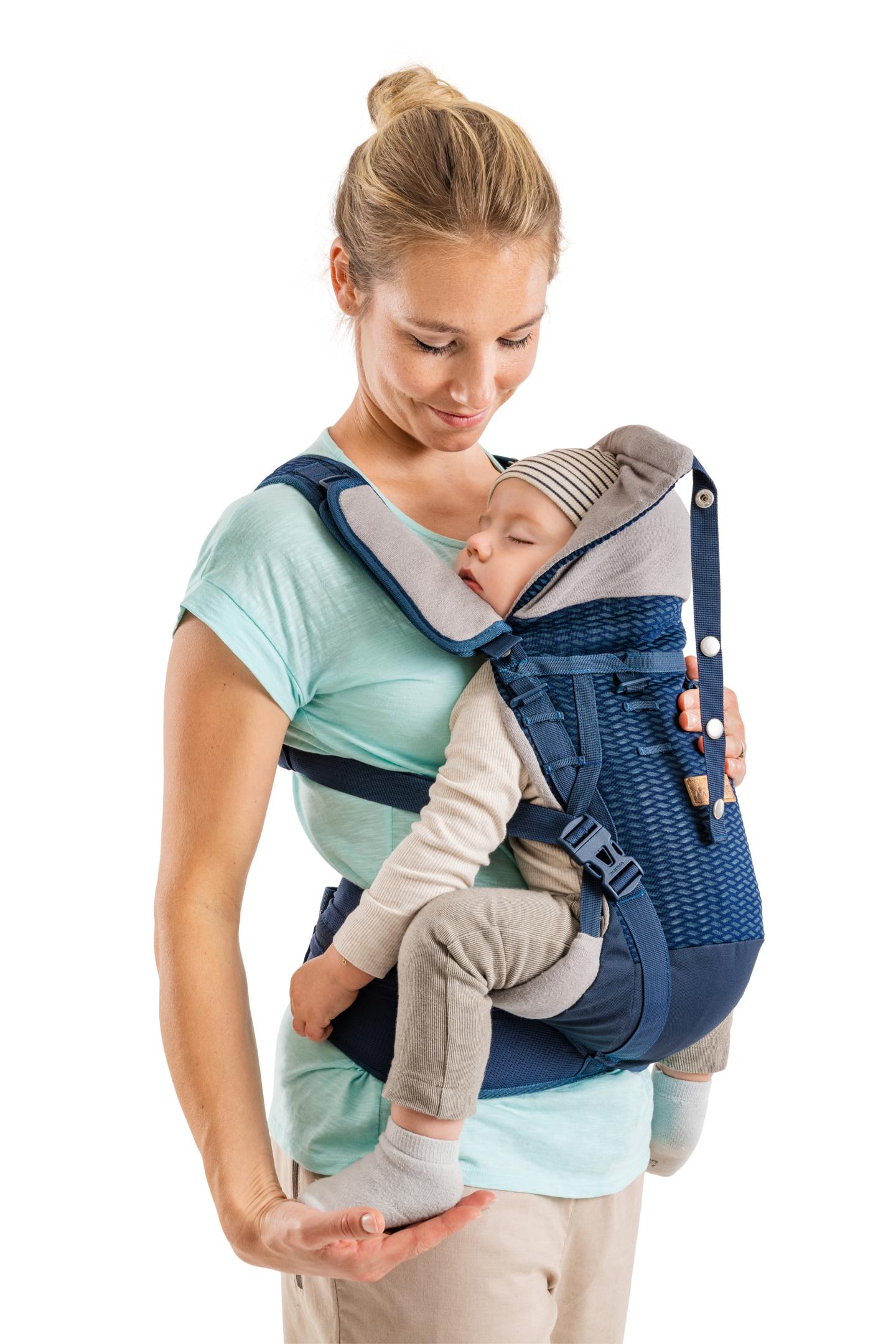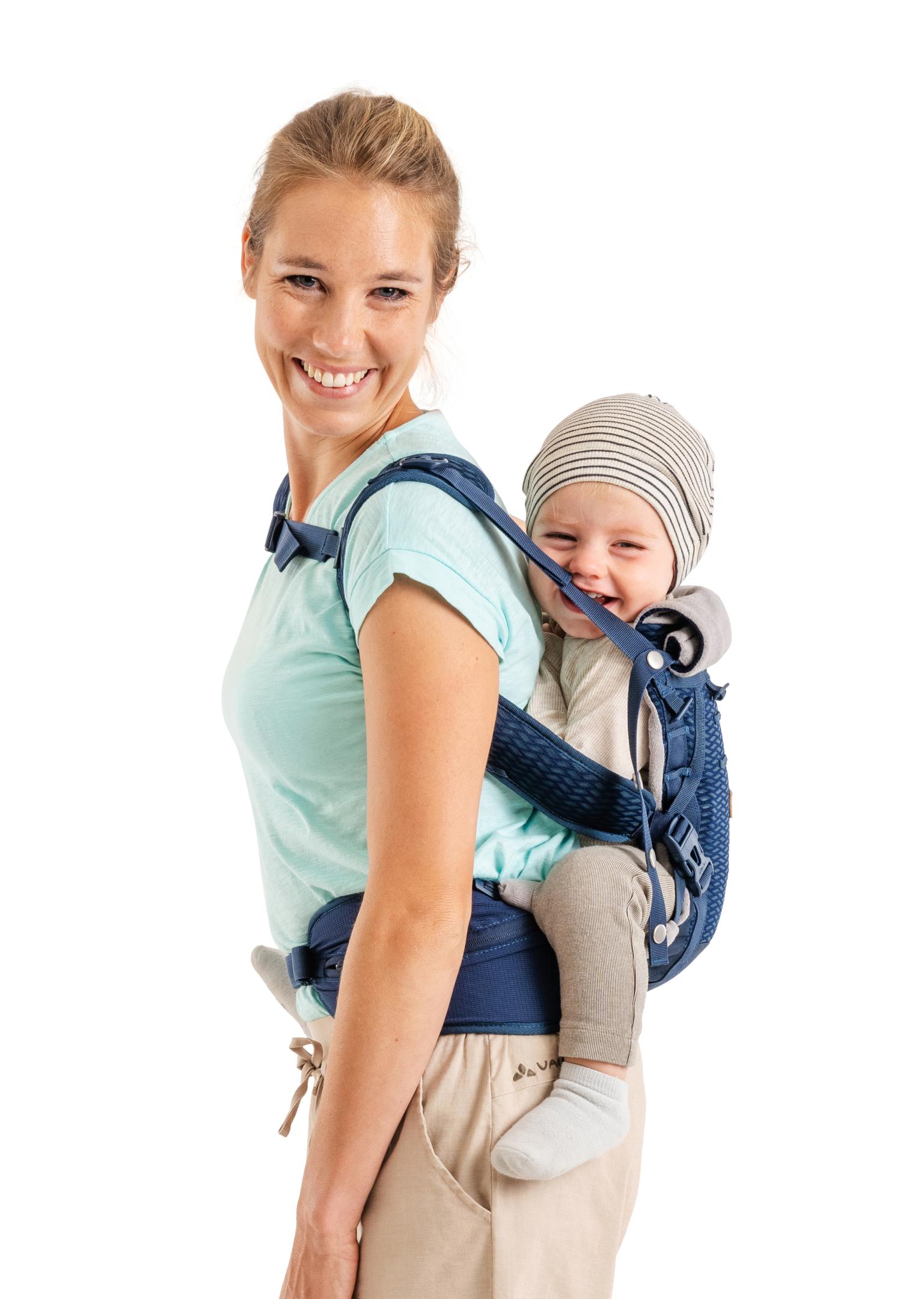 My personal reference to the Amare baby carrier
As a backpack designer, I led the project development for the Amare baby carrier. I had a lot of fun carrying out the project from start to finish. I was able to be part of the project from research to prototype development, during the testing phase, to video and photo shoots. I also enjoyed being actively involved when the prototypes were sewn and then tested on my own and later on other children. The direct connection to the users and testers of the baby carrier was very fulfilling, as was the fact that I was always able to get involved in making changes to the prototype. The personal collaboration with the babywearing consultants and experts was simply great, and in the end I too became an expert in this field. Such a personal development step always feels good.
However, there is one small downer: I am sad that my own children have now outgrown the carrying age and I can no longer use the fully developed baby carrier.
Overall, it was a great experience and a real project of the heart. It is a milestone for me and all of us at VAUDE that there is now a sporty baby carrier with a breathable carrying system as well as a small pack size, which is also made of natural, sustainable materials and looks good!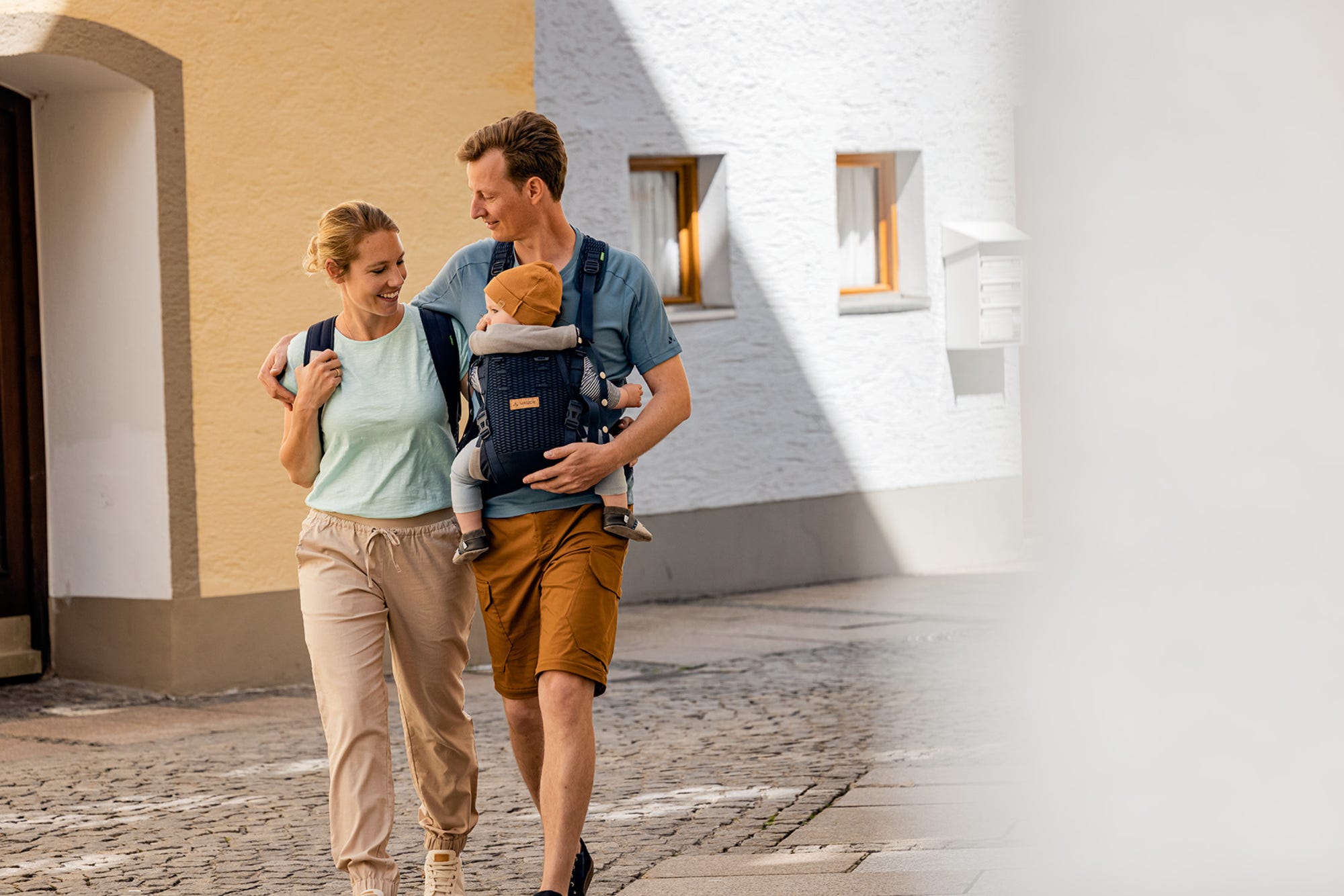 Outdoor clothing for children: