How do I repair a broken buckle on my backpack?
If you have a broken buckle, it is easy to replace it. We show you here in brief, what steps are necessary for this.
Required tools:
Screwdriver, measuring tape & new buckle (Available in the online store and in the repair workshop. In this tutorial we describe how you measure the necessary belt width)
Difficulty: Easy
Duration: 5 minutes
These buckles are available for backpacks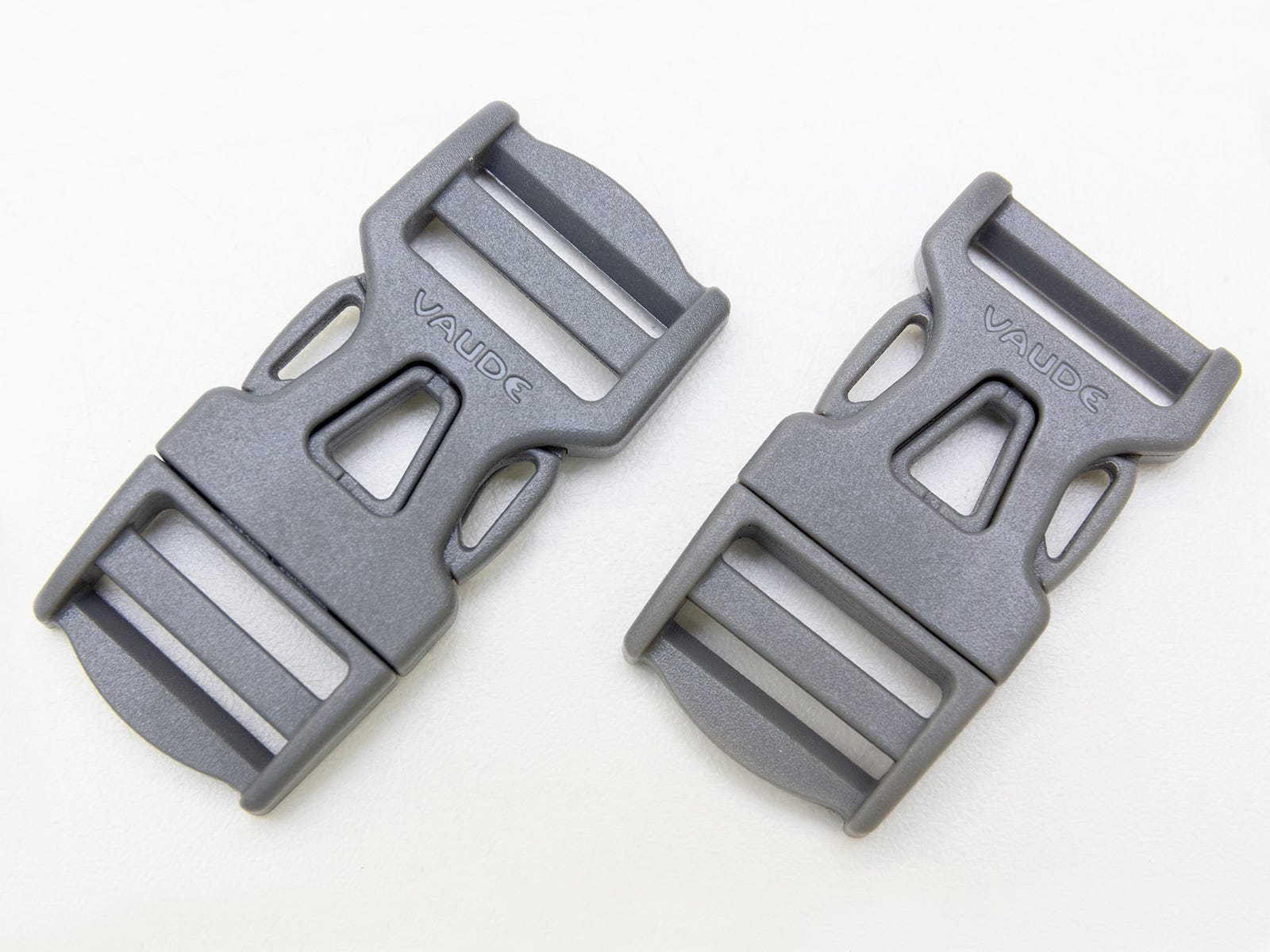 Left: Hip belt buckle with double bar (Dual Adjust)
Right: Hip belt buckle with double and single bar (Single Adjust).
These buckles are most commonly used on backpacks (for example, to close the hip belt)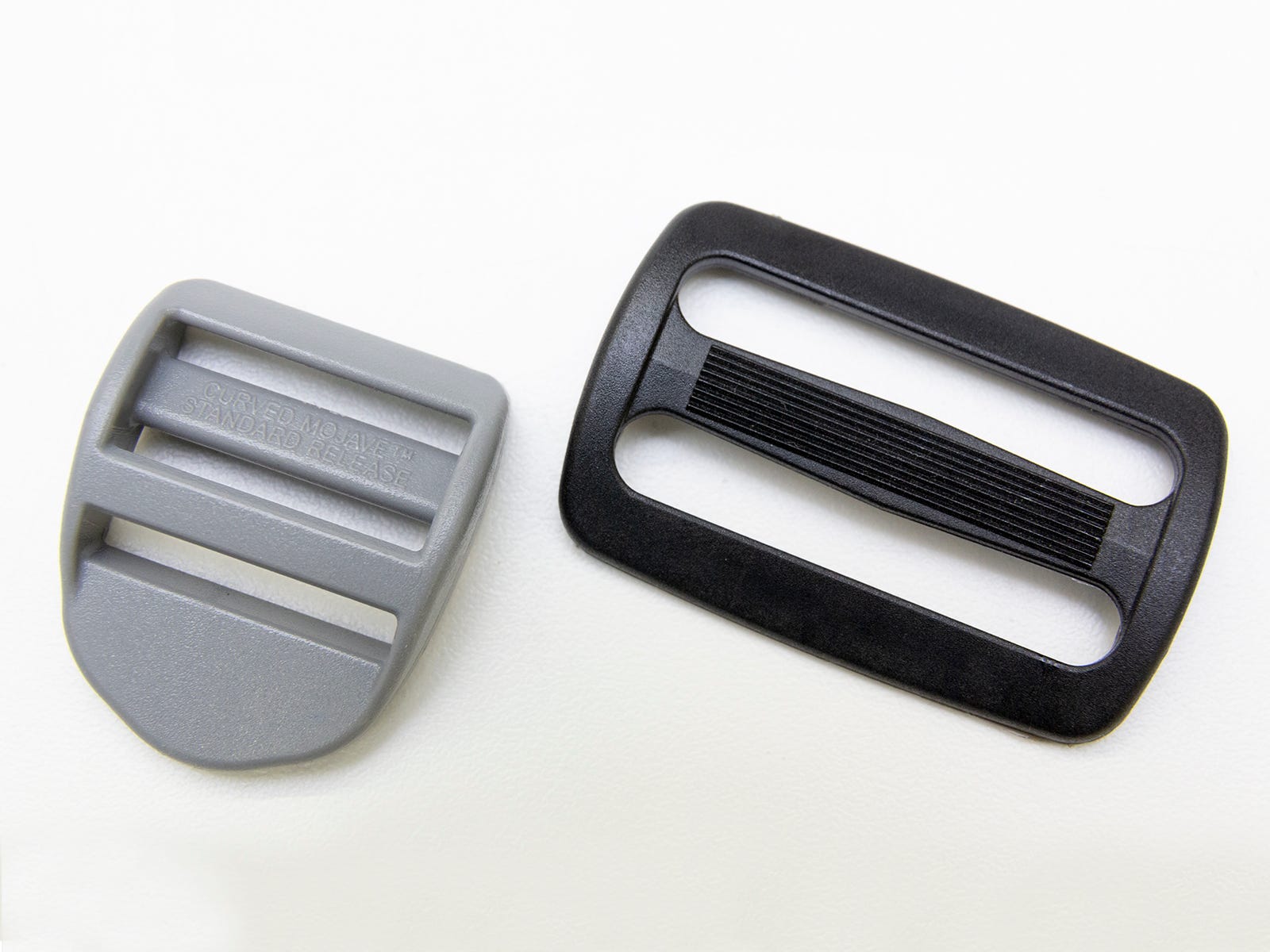 Left: Ladder buckle
Right: Belt adjuster
These buckles are used to adjust straps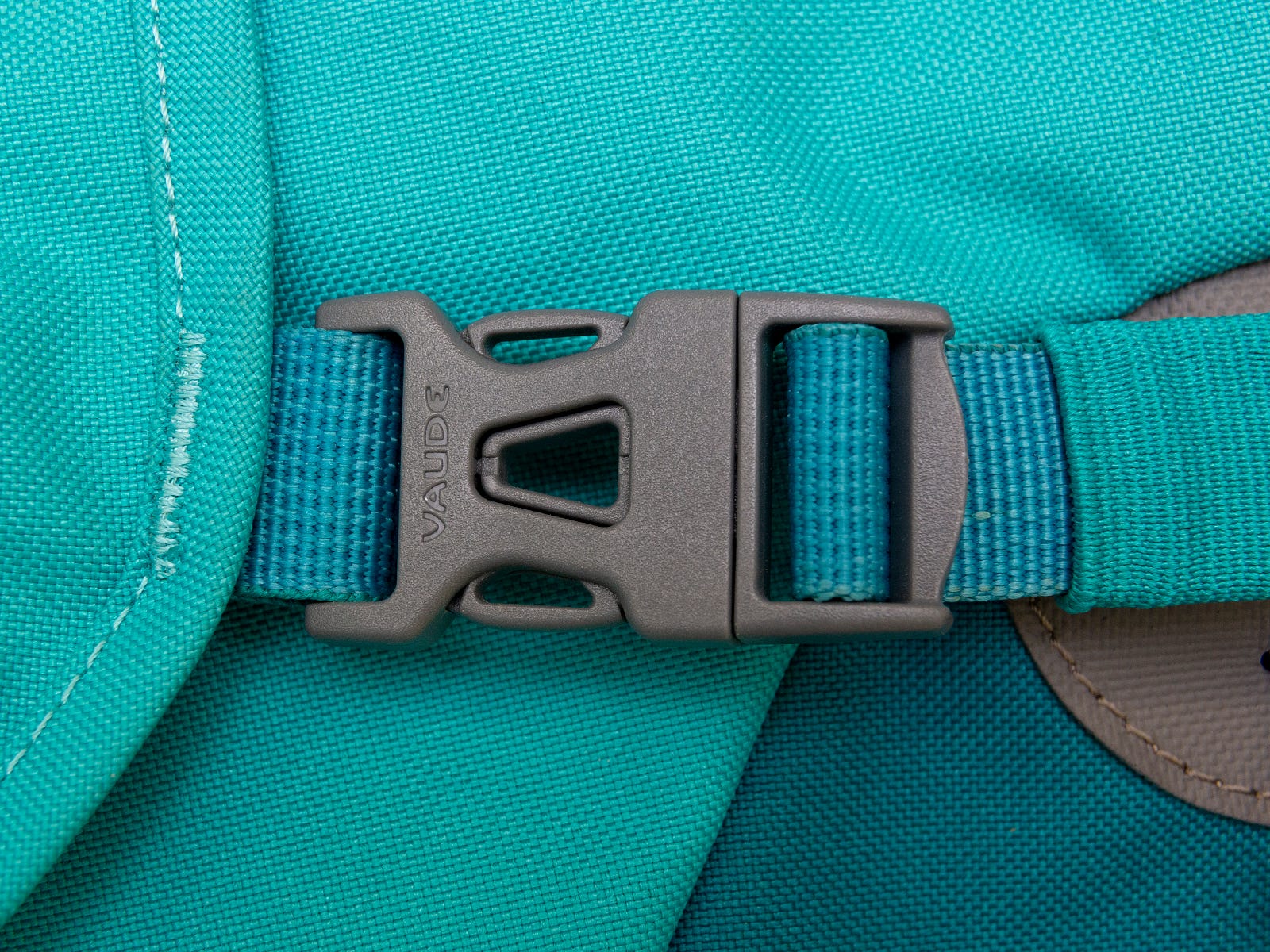 To determine the correct buckle size, measure the webbing with a tape measure. The width of the strap shown in the picture is 15 mm. This means that you also need a buckle with this measurement.
Detach the defective buckle from the strap by first pulling it through the locking strap and then through the guide of the buckle.
Tip: With the help of a screwdriver or tweezers, you can better push the strap through the guide.