Which tent is the best for me?
With a tent in your luggage you are completely independent and can enjoy nature to the fullest. Whether for a tour in high alpine terrain or a camping vacation with the whole family - VAUDE offers specially adapted tent models for different areas of use.
Requirements
Each tent is designed for a specific area of use. Depending on the use and activity, there are different requirements for material and workmanship, construction and shape, size and weight as well as equipment or accessories. Before buying, you should consider what exactly you want to use the tent for: When, where and how long will you be traveling, with how many people?
It makes a big difference whether you use the product all year round exclusively alone on demanding tours or for camping vacations with the family in the summer. Another important aspect is in which climate zones you are moving - these can vary from humid to dry and from warm to cold. The nature of the location determines the requirements for stability and robustness.
It also plays a role how often you will pitch the tent or how long it will stand each time and which transport possibility you have. The construction is crucial for handling and comfort. And of course, personal demands on features and functions must also be considered.
Tent categories
The planned area of use is one of the most important criteria for the sensible choice of a VAUDE tent. Our tent categories give you a simple overview of which models are suitable for the different areas of use and which features and functions they have.
We offer a wide range of tents for trekking, hiking or camping. Expedition tents and car tents are also included here. So we have thethe right companion for every need and every application.
Weight of the tent
A very important feature of the tent is, of course, its total weight. Depending on how you travel on your tour, the weight can make the difference between frustration and pleasure. The following points of reference can help you in your choice:
Are you on foot? Then keep the tent weight below 2kg. Are you traveling by bike? The tent should not weigh more than 4kg. If you are traveling by canoe, SUP or even motorcycle, then pay more attention to the pack size of your tent. The weight is not so important.

What does minimum weight mean?
Minimum weight means the weight of the equipment it takes just to pitch the tent; that is, the minimum number of pegs, the tent and the poles. It does not include, for example, the pack sack and storm lines. This, of course, has functional limitations and therefore works only under favorable conditions.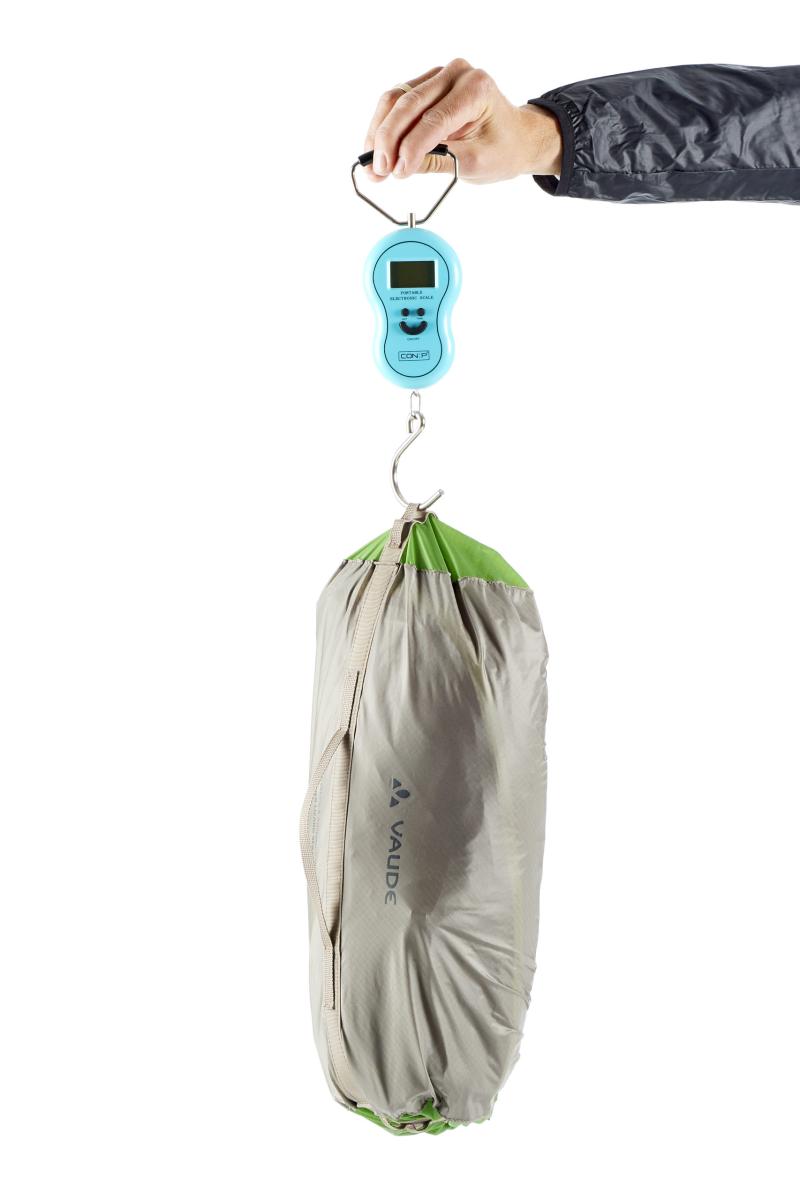 Wind stability
Wind is the worst enemy when camping. The higher a tent wall is, the more susceptible to wind the tent itself is.
Always pitch your tent in a place that is as sheltered from the wind as possible. The entrance of the tent should be on the side away from the wind (the leeward side). If there is a strong wind, it is especially important that the tent is well tensioned.
VAUDE tents are intensively tested for wind stability during development. For this purpose, a wind tunnel test is carried out. In the following video you can see how such a test runs. By the way, on our VAUDE YouTube channel you can find wind tunnel tests for almost all of our tent models.
Water column
The water column provides information about the water resistance (waterproofness) of a fabric. It is given in millimeters and from 1,300 mm water column a material is considered waterproof according to DIN standards. All VAUDE outdoor tents have a water column of at least 3,000 mm or more.
During the measurement, the fabric is stretched under a measuring cylinder with a diameter of 10 cm and the cylinder is filled with water. The threshold value at which the water begins to press through the material drop by drop is called the water column.
Absolute waterproofness is particularly important for the outer tent or tent floor, so that moisture cannot penetrate the tent from the outside even in wet weather conditions.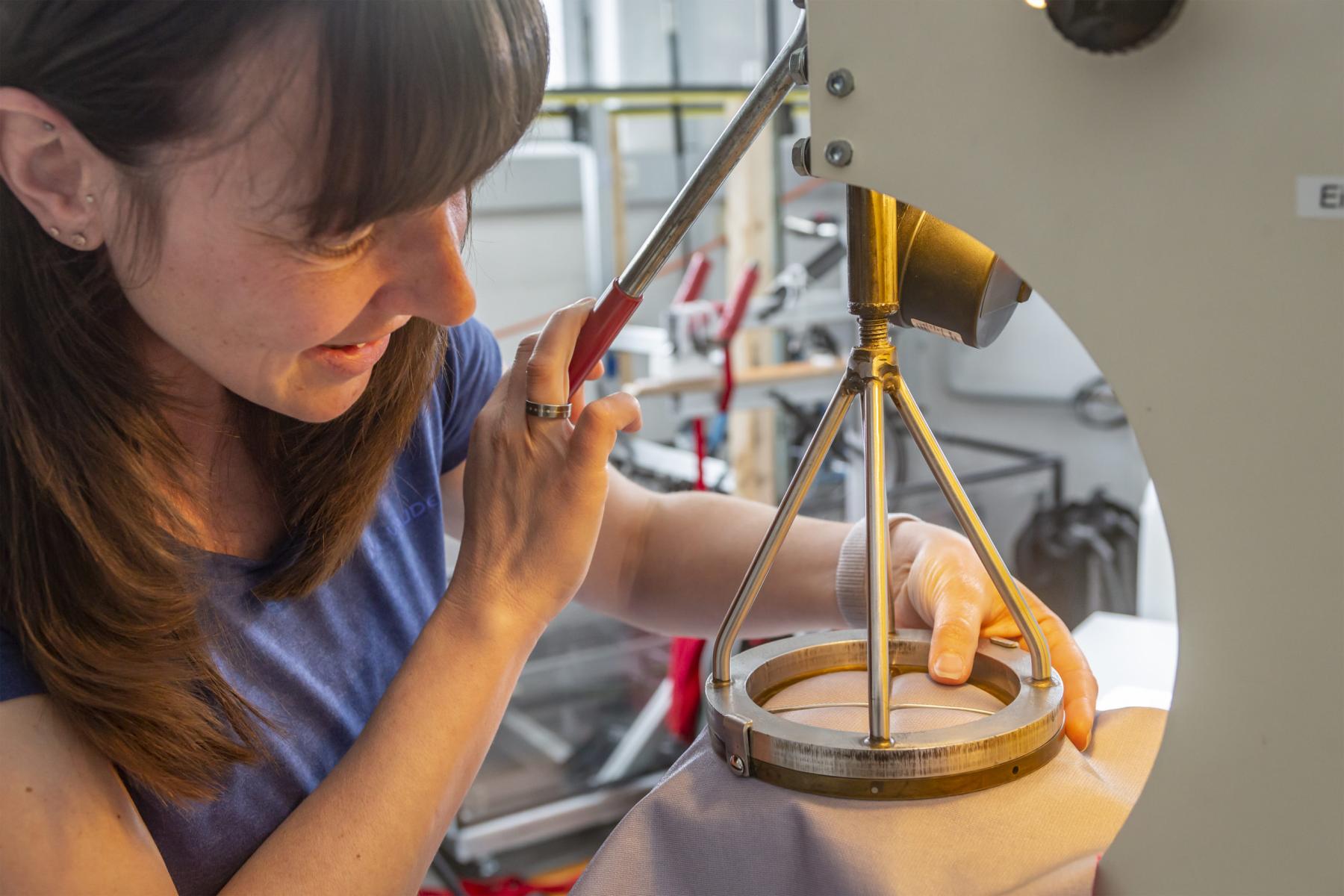 Condensation moisture
In cold temperatures (especially at night) moisture in the air condenses on colder surfaces, e.g. on the inner skin of the tent. People inside the tent, who naturally breathe and sweat, increase this effect. Also, near rivers or lakes, this effect is further enhanced by the higher humidity.
Condensation moisture is quite natural and has nothing to do with a lack of tightness of the tent. Good ventilation of the tent is therefore particularly important. Double-walled tents offer an advantage here, as the moisture condenses on the inner skin of the outer tent and does not penetrate into the inner tent. Appropriate mats as carpet pad also provide a remedy.
Climate conditions
A tent must meet different requirements depending on the area of use. A distinction is made between three climatic areas: Rivers and lakes, mountains and dry areas.
Rivers and lakes
VAUDE tents offer particularly good ventilation for use near water to avoid excessive condensation moisture. In the warm season, many mosquitoes occur, especially near bodies of water. Protection is provided by a secure mosquito net, which at the same time allows good ventilation.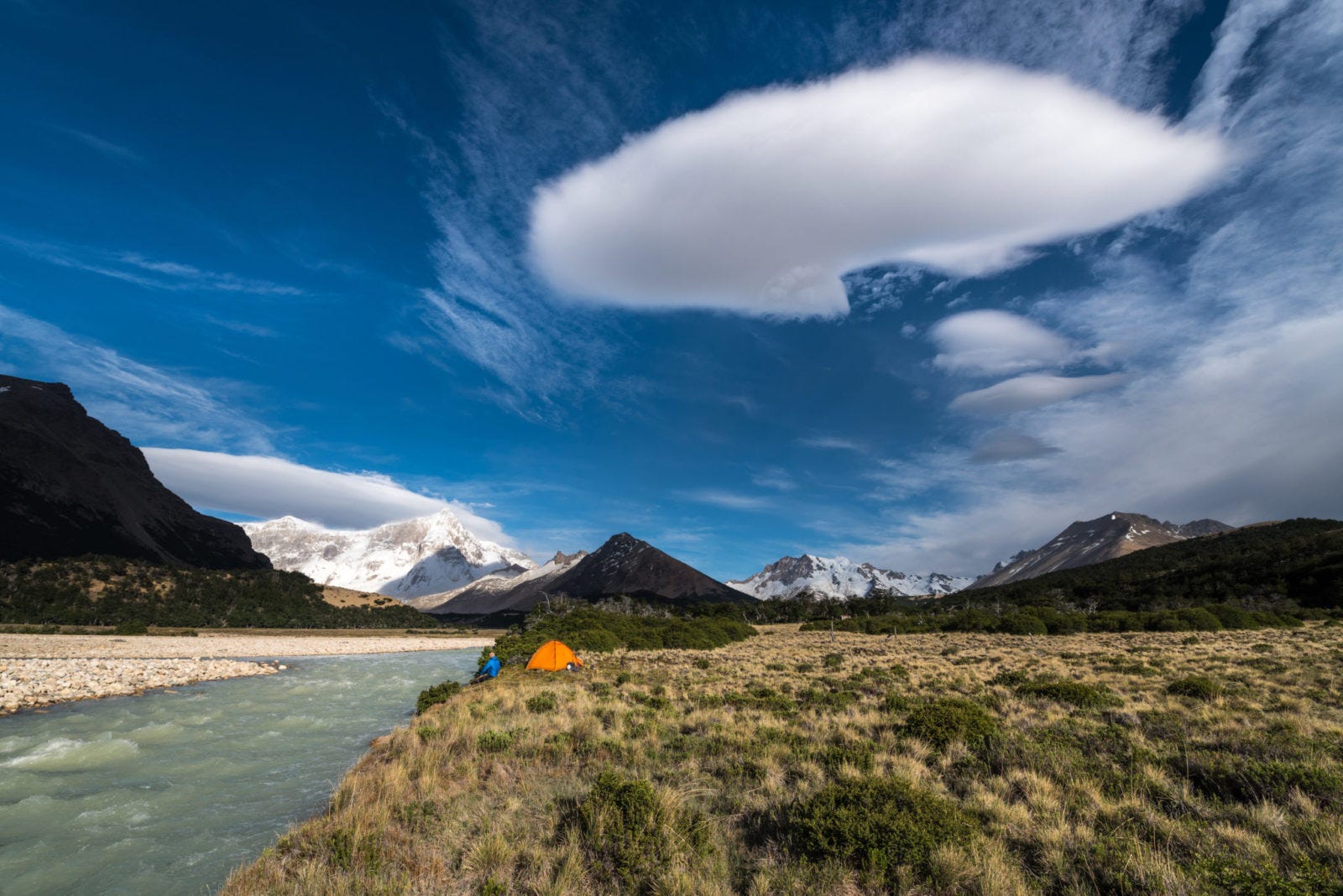 Mountains
In mountainous regions, you often have to deal with rapid changes in weather. It is therefore advisable to choose a tent that can be pitched as quickly as possible and is storm-proof to withstand strong winds. On long tours where you have to carry your own luggage, every gram counts. Therefore, particularly light tents are used here.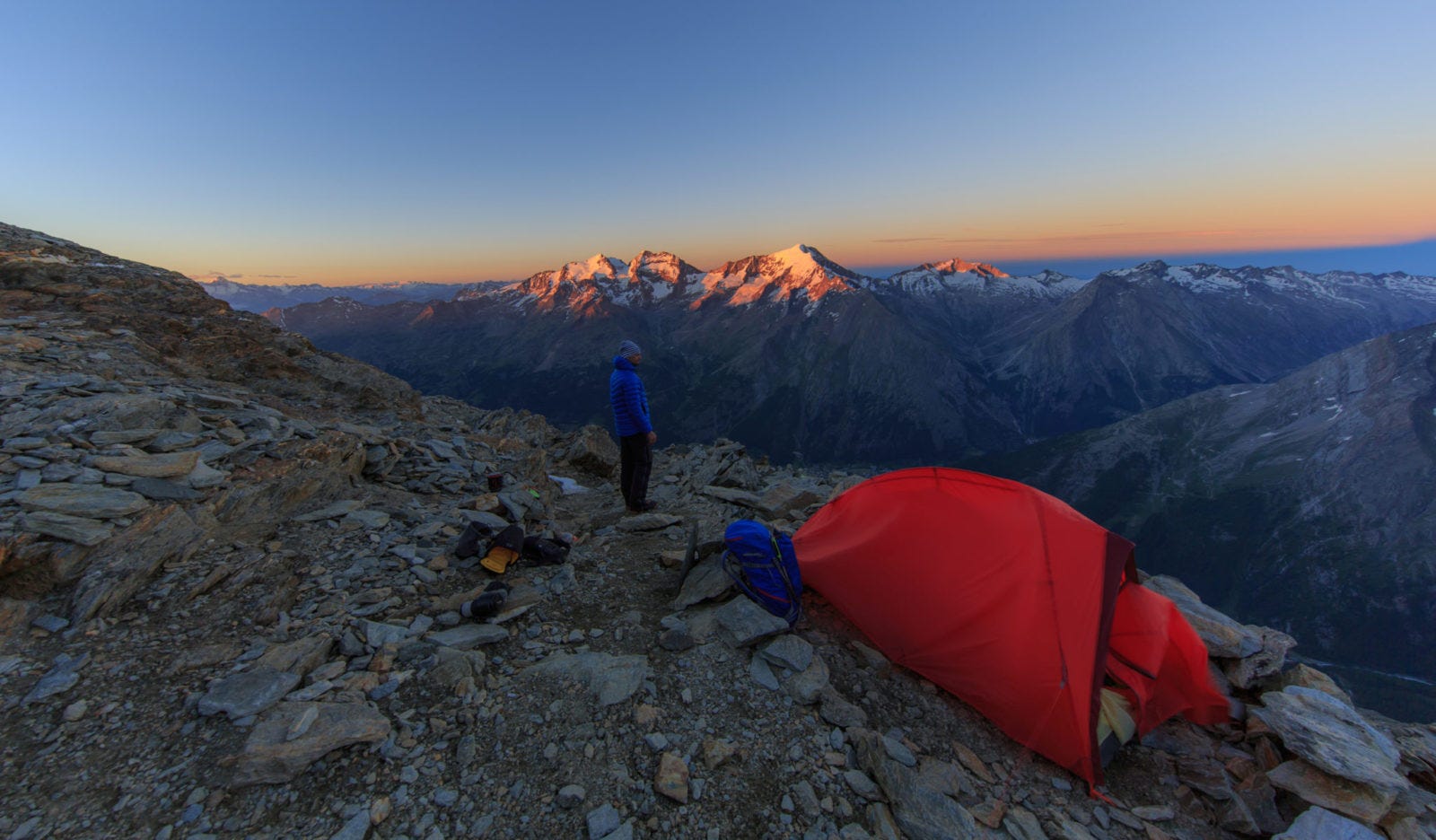 Dry areas
In particularly dry conditions, it is important to pitch the tent well to ensure sufficient ventilation. VAUDE tents with internal poles can also be pitched with only the inner tent. This provides effective protection from mosquitoes as well as the best possible ventilation.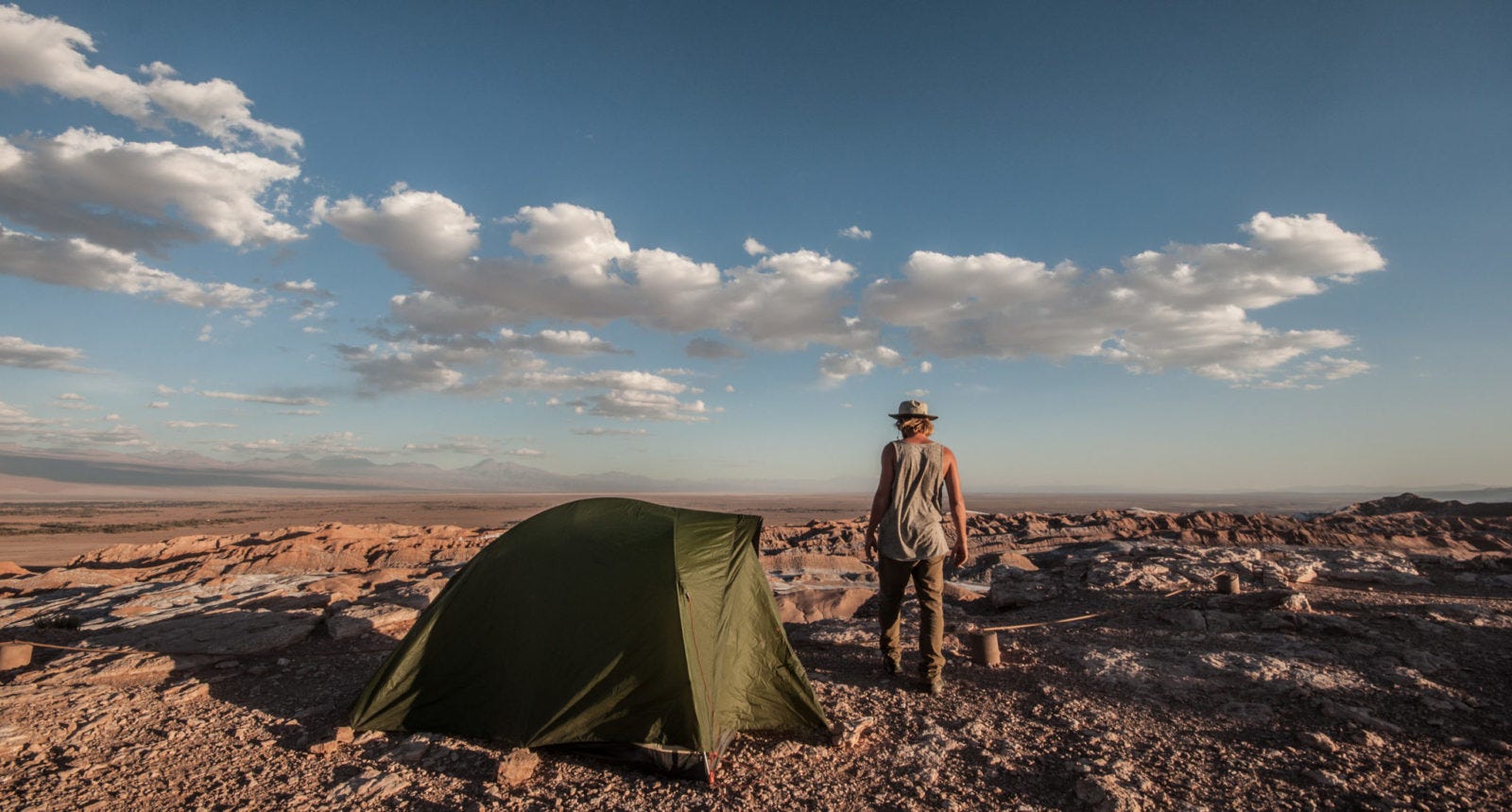 Interior
All tents offer different amounts of space inside in terms of height and floor space. The length of the sleeping area is crucial. It must fit your body size and must not be too short. We therefore recommend that you test the tent with your mat and sleeping bag. In addition, you should consider which lying position you prefer: crosswise couchers have the entrance at the side and lengthwise couchers have the entrance at the head or foot end.
Please keep in mind that the size of the tents (1, 2 etc. persons) does not include the luggage. Especially for trekking tours you should think about where you want to store your backpack and other equipment during the night. Should they be in the tent? Then try beforehand how much space your equipment takes up in the tent. Alternatively, tents with a spacious vestibule are a good option - here the "vestibule" can be ideally used as storage space.
Tent exhibitions
Are you not quite sure yet, or have you not yet been able to see your dream tent in its assembled state? Then we have the optimal solution: Every year many exhibitions or fairs for tents and outdoor equipment take place in various regions. There you can see different tents set up or set them up yourself, try them out and compare them directly.