VAUDE wins the German Sustainability Award 2024: A milestone for fairness and environmental protection in the supply chain
VAUDE, the sustainable brand, has been awarded the German Sustainability Award 2024, recognizing exceptional commitment to a fair and environmentally friendly supply chain. This prestigious award marks a special highlight in 2024, the year in which VAUDE celebrates its 50th anniversary.
The team around Antje von Dewitz is thrilled
Antje von Dewitz managing Director of VAUDE, expressed her enthusiasm about the award: "The German Sustainability Award is an important confirmation of everything that we at VAUDE have been driving and achieving together for many years - a wonderful recognition for our 50th anniversary!" This victory is confirmation of VAUDE's continuous efforts to promote sustainable management and set the standards in the outdoor industry.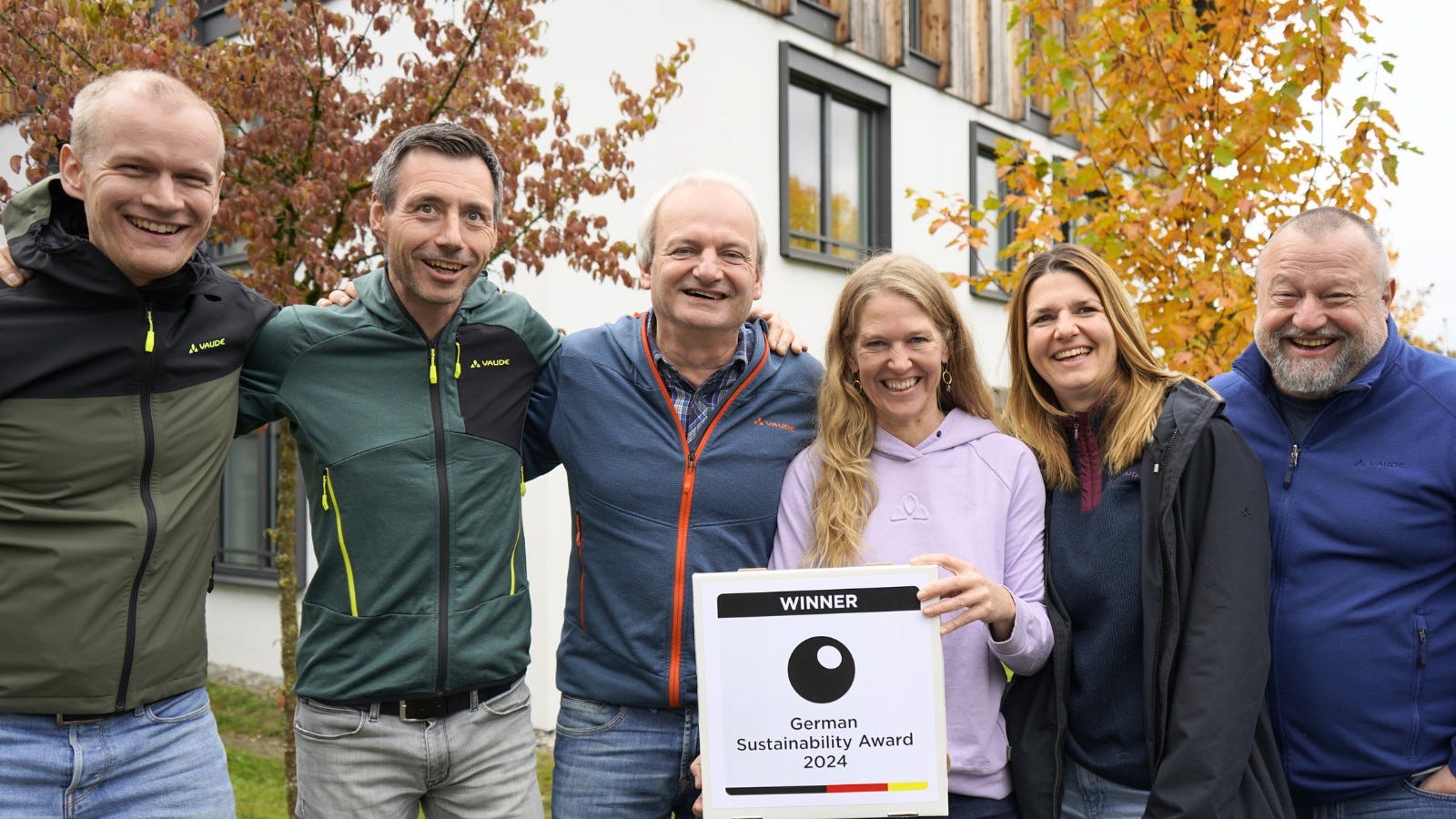 Honored for the extraordinary commitment to a fair and environmentally friendly supply chain
The award recognizes VAUDE's tireless commitment to a supply chain that is fair, transparent and environmentally friendly. By partnering with suppliers and manufacturers who share similar values, VAUDE sets standards for a responsible production. This commitment helps to minimize the ecological and social impact of production while improving the living conditions of people in the production countries.
We stand for trust and transparency
On each product page, we show the manufacturer under the category 'Where produced' to ensure full transparency about the supply chain. Our fair production is based on careful selection of partners and strict compliance with clearly defined environmental and social standards - we report on this comprehensively and transparently in our sustainability report
You can find out more about our Green Shape seal, the standard for more environmentally friendly outdoor products, here.